Source: Press release
Born out of their passion for theater, 'Stagedoor' was founded in 2014 by Yiannis Gavrielides (Invelopment Partners, Covve) and Paris Erotokritou (Fresh Target Theatre), along with Michael Hadjijoseph (Stagedoor CEO) and Alex Cican (Stagedoor CPO) who contributed their expertise in technology and product management.  They've since built a talented and passionate team in Cyprus and the UK who executed the vision to make Stagedoor "the new home of theatre". Stagedoor has grown to become a one-stop shop for discovering and booking theatre in London, the world's theatre capital. Millions of pounds worth of tickets are sold through Stagedoor each year and its platform is home to thousands of reviews from audience members as well as theatre critics, including the UK's most trusted critic, Lyn Gardner.
Trafalgar Entertainment is a global, live entertainment company that owns and operates theatres, produces theatre and has expanded into education, cinema, streaming and ticketing. The purchase of Stagedoor is the latest in a long line of acquisitions made by Trafalgar Entertainment in recent years, following Trafalgar Releasing, Stagecoach Performing Arts, London Theatre Direct, the former HQ Theatres and Helen O'Grady Drama Academy.
As part of the deal, Stagedoor's staff along with their Co-Founders CEO Michael Hadjijoseph and CPO Alex Cican, will remain with the company to ensure that future business ambitions are fulfilled.

Yiannis Gavrielides, Partner at Invelopment Partners said: "We created Invelopment Partners to bring together like-minded people with whom we can build aspiring new ventures in domains we are passionate about, theatre is one of them. Stagedoor is a testament to this success. I'm very proud to see the vision we set up with my partner Theodoros Middleton take form. We are extremely thankful to everyone who invested with us along the journey and most of all, to Michael Hadjijoseph and Alex Cican who grew Stagedoor through their vision and relentless execution, successfully navigating the challenging period of the pandemic and coming out stronger. We wish them all the best working with Trafalgar Entertainment in this new exciting chapter."
Michael Hadjijoseph, Stagedoor Co-Founder & CEO, said: "We'd like to thank everyone who was part of our journey and especially my Co-founder Alex Cican and Invelopment Partners, as well as team members Chris Chacholiades and Evelina Stephanou for their unconditional support since day one. They say entrepreneurship is a lonely game; I can genuinely say that there was not one day where I felt alone during this journey. We're excited to be joining the Trafalgar family in this next chapter. Our aligned vision together with the strong synergies and capabilities of Trafalgar Entertainment further equip us to realize Stagedoor's full potential in becoming the new home of theatre. We can't wait to see what the future holds".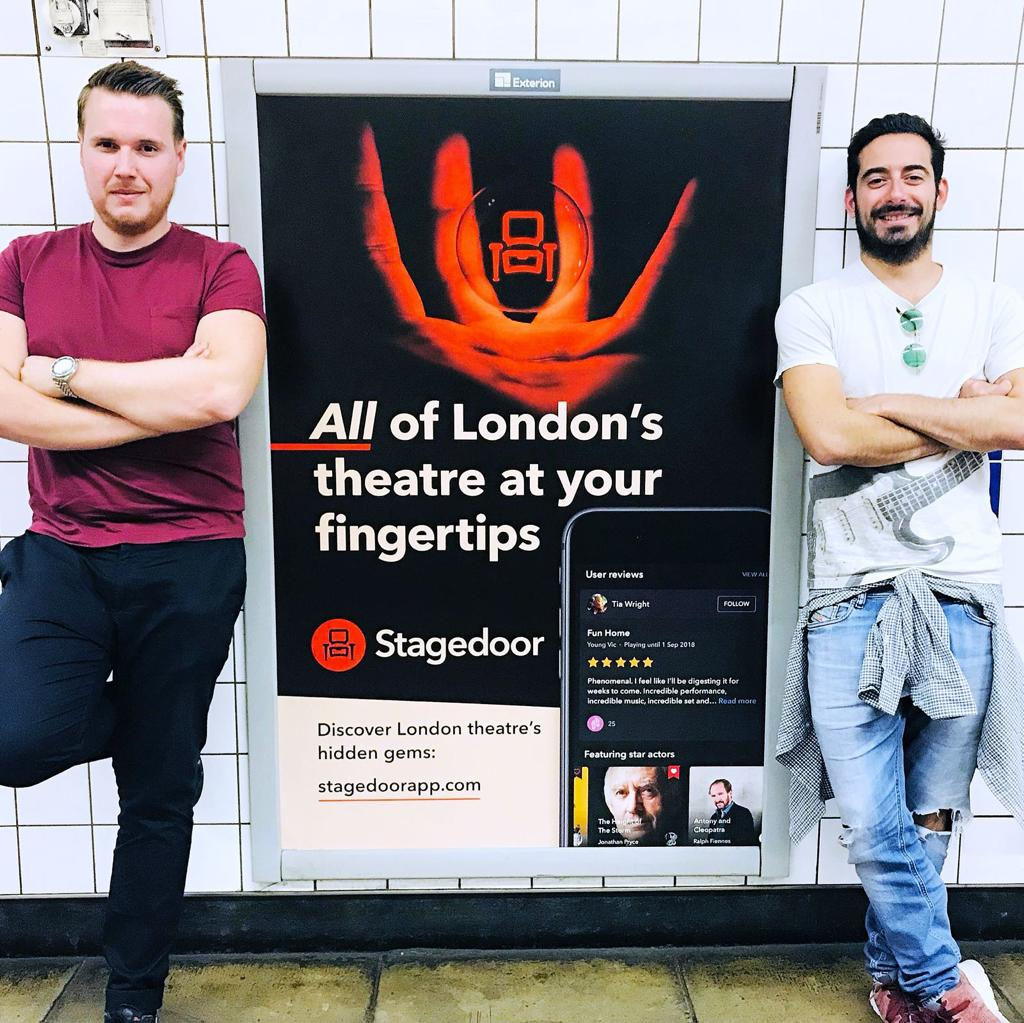 Michael Hadjijoseph and Alex Cican
Michael Hadjijoseph and Alex Cican, Co-Founders at Stagedoor