The MBS Wellbeing Day 
Sunday, June 11, 10:00 – 20:00
St. Raphael Resort, Limassol 
Don't miss out on the 4th annual MBS Wellbeing Day 2023!
We have created a one day Wellbeing Festival for you to recharge and reconnect with yourself and your tribe! 
Are you ready to have your consciousness expanded and start your Summer with the MBS Wellbeing Day? 
The MBS Platform, throughout its Festivals, has always been creating a dedicated space to focus on your wellbeing, explore new practices, fitness and personal growth, and create connections with the local community. 
Immerse yourself in the wisdom and creativity of our speakers, facilitators, teachers, musicians, artists, performers and exhibitors! Learn techniques you can use to get more of what you truly desire and practical tools for your daily life, enhance the quality of your life in all aspects, shop some incredible brands, and create the Wellbeing living of your dreams! 
Two indoor spacious rooms and the outdoor space by the beach, separated into 3 sections, will be our one-day playground, surrounded by the serene atmosphere of the Resort's Gardens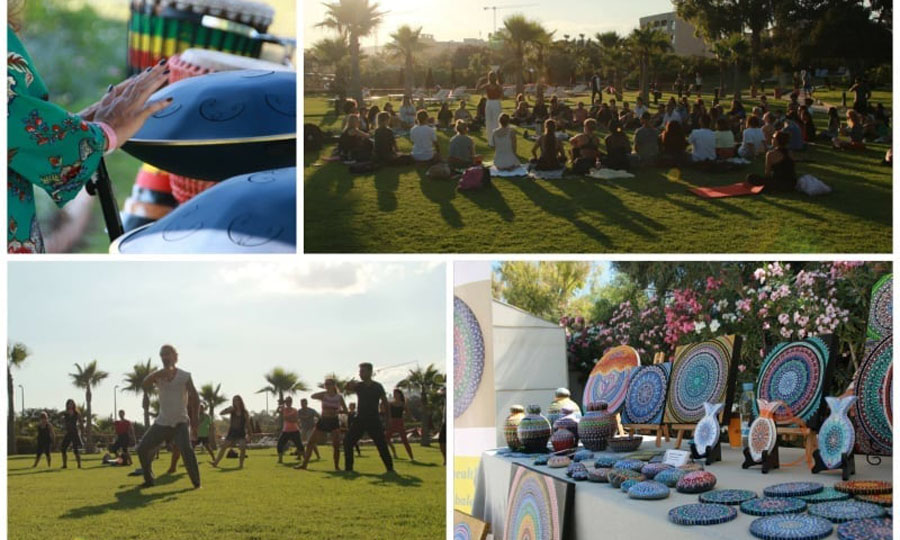 10 reasons to Join this event!
25+ Exhibitors at the MBS Wellbeing Pop-Up Marketplace where you can do your Wellbeing shopping for you and your loved-ones and find a selection of homemade & healthy products, natural cosmetics, crystals,  and many more.
Gift yourself with mini sessions for your own Self and Spiritual Development, with the help of Energy healers, mediums, psychics, coaches and therapists for a discounted fee!
Enjoy the sounds of intuitive live music with Handpan, Gong Bathing, Jamming sessions, Drum Circles & a DJ live set!
Expand and cleanse your energy with sound healing sessions and meditations of a variety of types.
Free yourself through dancing and jamming, such as  yoga dance flow and ecstatic  dance to fully express yourself and let your body do the talking. Close the day with devotional singing and spiritual dance.
Stay active and raise your vibrations with movement sessions, yoga, pilates, and TaiChi, taking place both outdoors and indoor areas of the venue. Ideal for all levels and ages!
Join our indoor workshops to connect with your past loved ones, journey to your unique self with Human Designs, experience an RTT group hypnosis and learn Feng Shui principles for your home.
Join specialised workshops. Learn how to prevent early aging by balancing your hormones and accept a couples' invitation to come closer with a journey of development on sexuality, love and respect.
Family-friendly activities throughout the day for all ages including Laughter Yoga, Kids Yoga and Mindfulness Meditation for kids and parents and singing along with Choir 70s-80s- 90s!
Fuel your body throughout the day with healthy delicious homemade bites from our MBS Marketplace and enjoy delights from Seashells Vegan Restaurant on the beachfront.
All these in a one-day Festival and with just one entry tickets!
Take a peek at the amazing schedule of 30+ Classes & Workshops, a program we have prepared for you!
Everyone is welcome, regardless of age, level of practice and physical condition. This Festival is created for everyone!
One entry ticket for all  day Classes €20 
Kids under 10 years old enter for Free (Family Friendly)  
Exhibiton MBS Market place Free Entrance
Purchase your Tickets here or at the Door: https://www.mbscyprus.com/product/the-mind-body-spirit-wellbeing-festival
See you all on Sunday, 11th of June for an unforgettable Wellbeing experience!