Press Release
In collaboration with the Alasia Shriners Club Of Cyprus and the Cyprus Whiskey Association, Moondogs is hosting the 3rd virtual Whiskey Experience, Live on our Facebook page on Saturday 05.02.2022 at 20:00.
Join us for a night of fun facts and interesting tidbits about whiskeys from around the world, all while testing your favorite tipples.
Make sure you purchase your drinks package HERE, it's just no fun without it.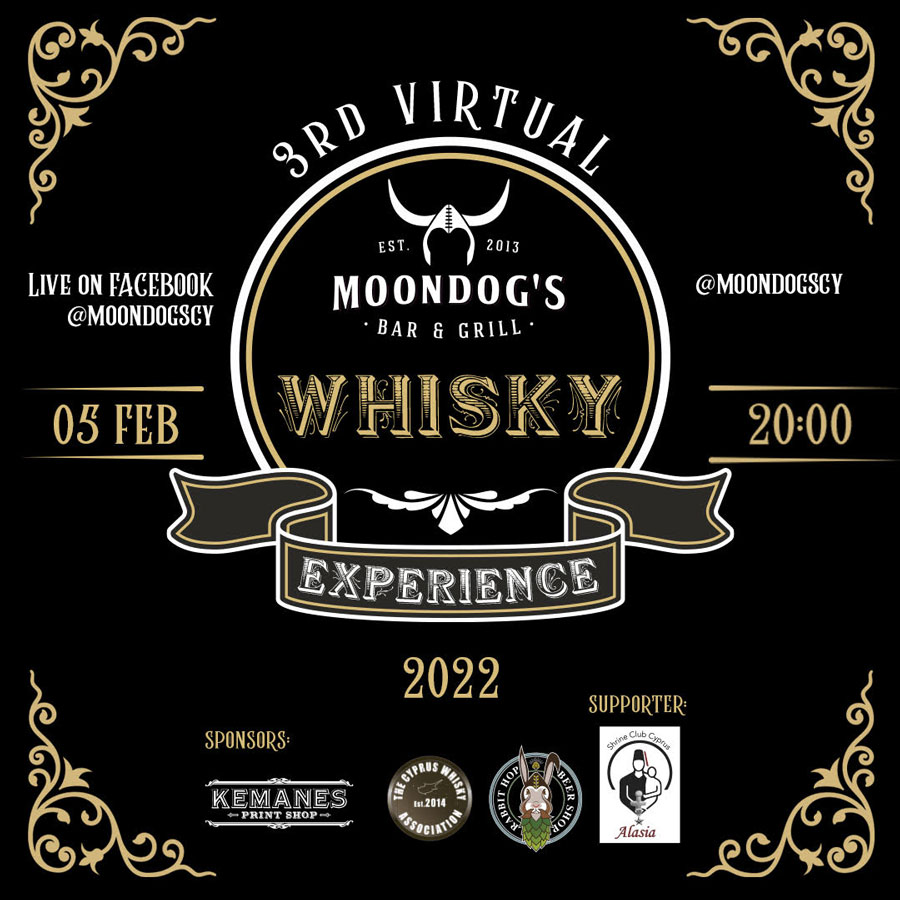 The package for Masterclass # 8 includes:
10 premium whiskey miniatures of 30 ml together with an information booklet.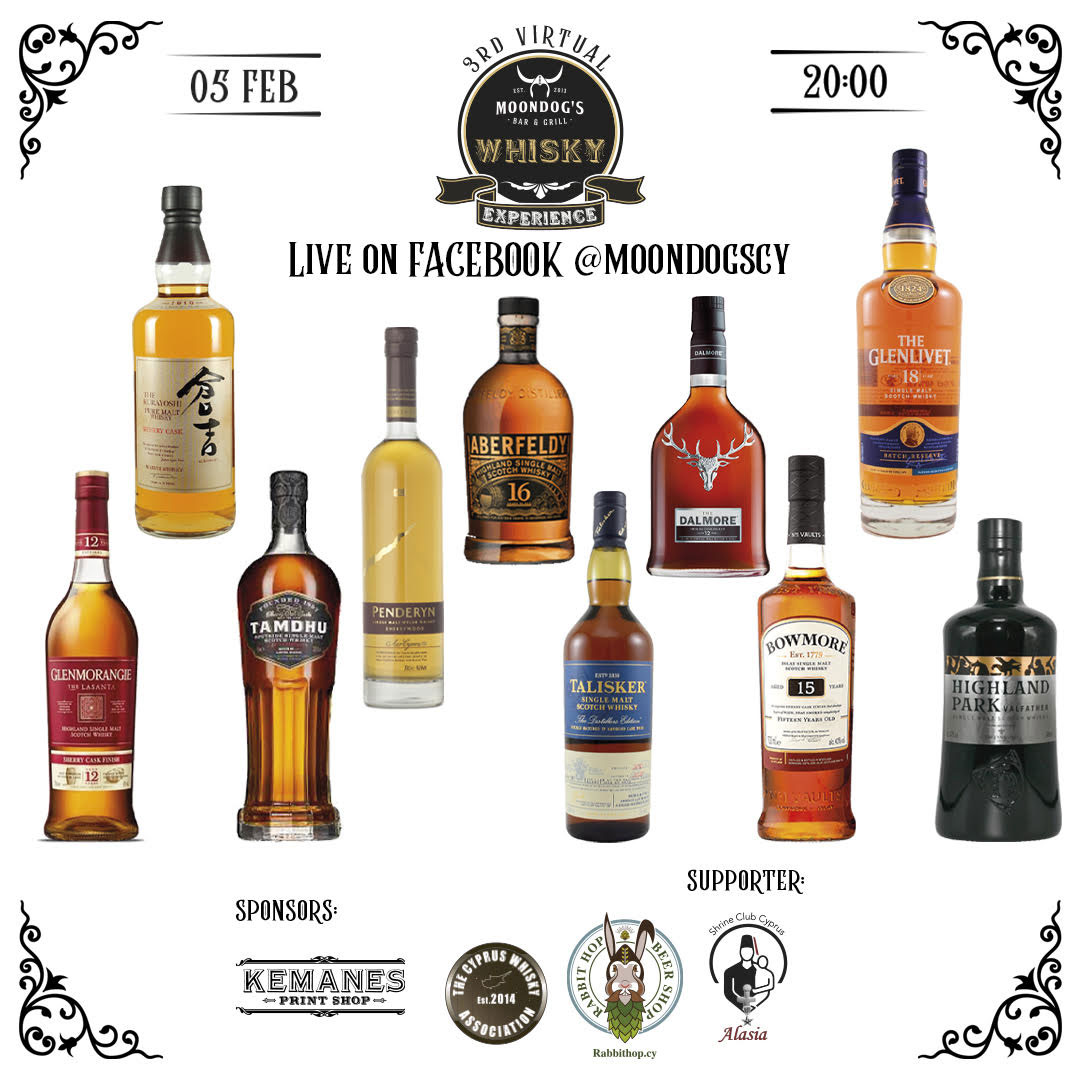 1. Kurayoshi Sherry Cask - (Hartziotis Trading)
2. Penderyn Sherrywood - (G.Kallinikou & Sons Import)
3. Aberfeldy 16 - (Laiko-Cosmos Trading)
4. The Dalmore 12 Yrs - (Tempo Beverages Cyprus)
5. The Glenlivet 18Yrs - (Tempo Beverages Cyprus)
6. Glenmorangie The Lasanta - (Galanos Distributors)
7. Tamdhu Batch Strength 004 - (Vassos Eliades)
8. Talisker Distillers 2010 - (Photos Photiades Group)
9. Bowmore 15 Yrs - (KEO)
10. Highland Park Valfather - (ACM Christofides)


* Net proceeds will be donated to Alasia Shriners Club Of Cyprus to help people in need.

Sponsors:

• Kemanes Print Shop

• Rabbit Hop Cy

• Alasia Shriners Club Of Cyprus

• Cyprus Whiskey Association