Calling all high school seniors and students, the International Studies Expo will be in town on the 19th and 20th of March!
Representatives of Universities and other organizations along with study and vocational training advisers representing different countries will be on hand to advise and assist you with one of the most important decisions of your life.  Find out what you need to do to get into universities in England, the Netherlands, Hungary, the Czech Republic, Scotland, Wales, Italy, Germany, Greece, Cyprus, Russia, Ireland and more.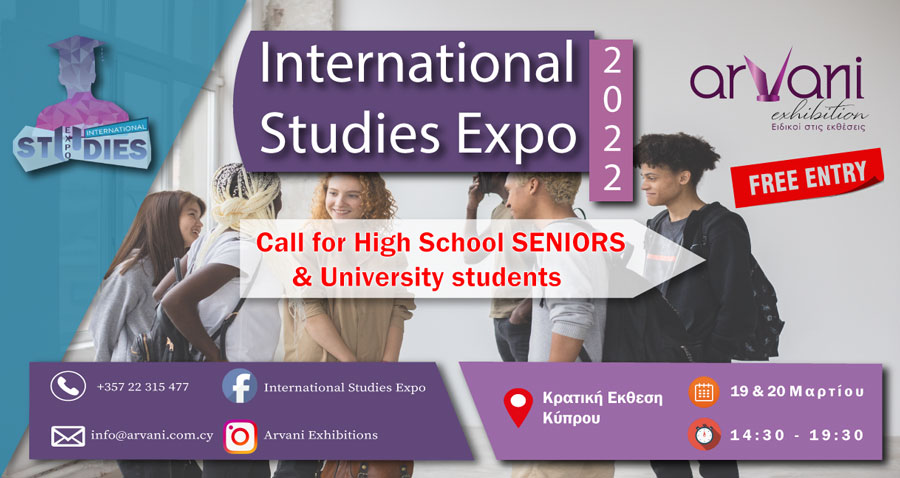 Attend interesting lectures on new disciplines and destinations.
The exhibition will take place on March 19 & 20 at the State Exhibition (greek kiosk) in Nicosia from 14:30 to 19:30.
For more information: Tel. +357 22 315 477
Email: info@arvani.com.cy
Facebook: International Studies Expo
Instagram: arvaniexhibitions
Event: International Studies Expo 2022 | Facebook
Don't miss this opportunity!