Turkish Cypriot politician tells Kathimerini Cyprus opening Varosha not against UN resolutions, good for whole island
Over 200 Varosha property owners are seeking to return to the divided island's most popular ghost town, with Turkish Cypriots appearing ready to address Greek Cypriot grievances with or without a solution to the Cyprus problem, adding there is "no going back" on the plan to open the abandoned city.
Turkish Cypriot lawmaker Oguzhan Hasipoglu, member of the National Unity Party in the north, says there is "no going back" on plans to open Varosha, arguing there was no political gain over the move last month to open a beach strip and gradually open the abandoned town.
Hasipoglu, who spoke to Kathimerini Cyprus, rejected the notion that opening Varosha was against United Nations resolutions, an accusation made by the Republic of Cyprus in the south.
'We are now providing opportunities to those who return to actually live and work on their birth land'
Nicosia has accused the north as well as Turkey of violating UN Security Council resolutions that call for Varosha to be transferred to UN administration. UN decisions also state that the abandoned town may not be resettled by people other than its inhabitants.
But Hasipoglu, who spoke to Kathimerini's Nikos Steglias, says opening Varosha doesn't go against UN resolutions.
"Some argue that by opening Varosha we are acting contrary to UN resolutions, but the essence of those resolutions actually has to do with the return of properties in the area to lawful inhabitants back in 1974 without waiting on a comprehensive solution," Hasipoglu said.
The member of the National Unity Party, who is a close ally of newly-elected Turkish Cypriot leader Ersin Tatar, was quoted in other foreign media as saying 338 Greek Cypriot Varosha property owners have so far made applications, telling Kathimerini that people could file petitions not only for real estate but also other types of property, including invaluable documents and abandoned vehicles.
An Immovable Property Commission, which was set up in accordance with the rulings of the European Court of Human Rights, aims to establish an effective domestic remedy for claims relating to abandoned properties by Greek Cypriots in the north.
"We call on Greek Cypriots to submit their applications to IPC and let us know about their wishes," Hasipoglu told Kathimerini, adding that as soon as the new administration would be in place in the north "we want the fenced off town to stop being part of a military zone."
The Turkish Cypriot lawmaker pointed out a number of public works were taking place in Varosha, after a controversial opening of the ghost town's beach strip, including paving roads, installing utilities, preparing eco-friendly facilities, and creating bicycle routes.
"We are not doing all this just for Turkish Cypriots, we are doing this also for the Greek Cypriots. This is about a project that would benefit the entire island, after 46 years, we are now providing opportunities to those who return to actually live and work on their birth land," Hasipoglu said.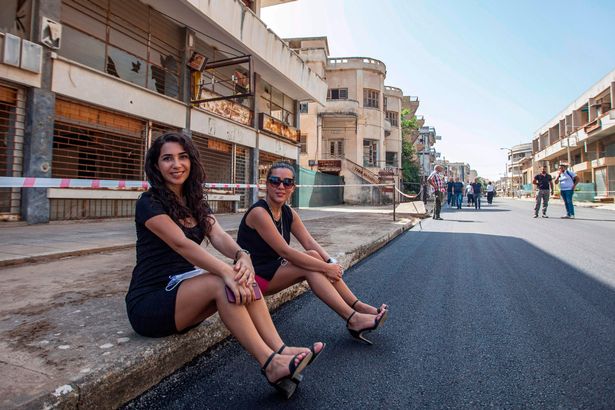 Tatar's political ally was also quoted in other media as saying 95 out of 338 applications with IPC were seeking to sell their properties, while 242 of them were "return" petitions.
Turkish Cypriot officials have previously signaled a massive urbanization project for Varosha, while Hasipoglu also pointed out cultural benefits over the move. Previous reports in the south suggested there were some joint initiatives between Greek Cypriot and Turkish Cypriot groups also promoting a blueprint for an environmentally-friendly smart city.
The official position of the Republic of Cyprus in the south has been against the opening of Varosha, with government spokesman Kyriacos Koushos warning Greek Cypriots last week that IPC applications en masse would encourage what he described as "Turkish plans" in relation to Varosha, adding that those plans would go against any prospects of resolving the Cyprus issue.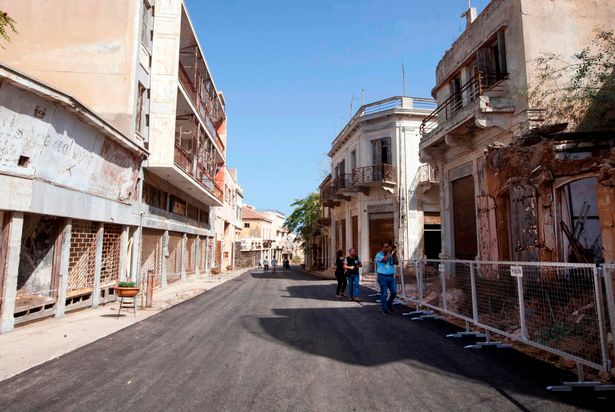 But Hasipoglu argues that the Greek Cypriot side has rejected a series of proposals on the transfer of Varosha under Greek Cypriot administration, including a comprehensive plan voted down by the south as well as measures that offered exchanges for both sides.
"We want Greek Cypriots to pray in their churches and Turkish Cypriots in their mosques, to play football with teams from the south at the GSE stadium," he said, adding that the town's destiny would include Varosha as a centre of arts and culture, with theatres and cinemas," Hasipoglu told Kathimerini.
"Just like before 1974, we want this area to be a bustling tourist destination," he added.