Historic opening of Varosha's beach strip causes controversy on divided island, political chaos in the north
Turkish Cypriot authorities have been working around the clock to meet a deadline on Thursday when a Varosha beachfront, which has been off limits since 1974, is set to reopen to the public.
(Click here for an update to the story)
According to local media, an access road has been paved and bulldozers cleared areas with debris and barbwire where civilians will be able to go through and visit a Varosha beach, located inside a Turkish military zone that includes the ghost town.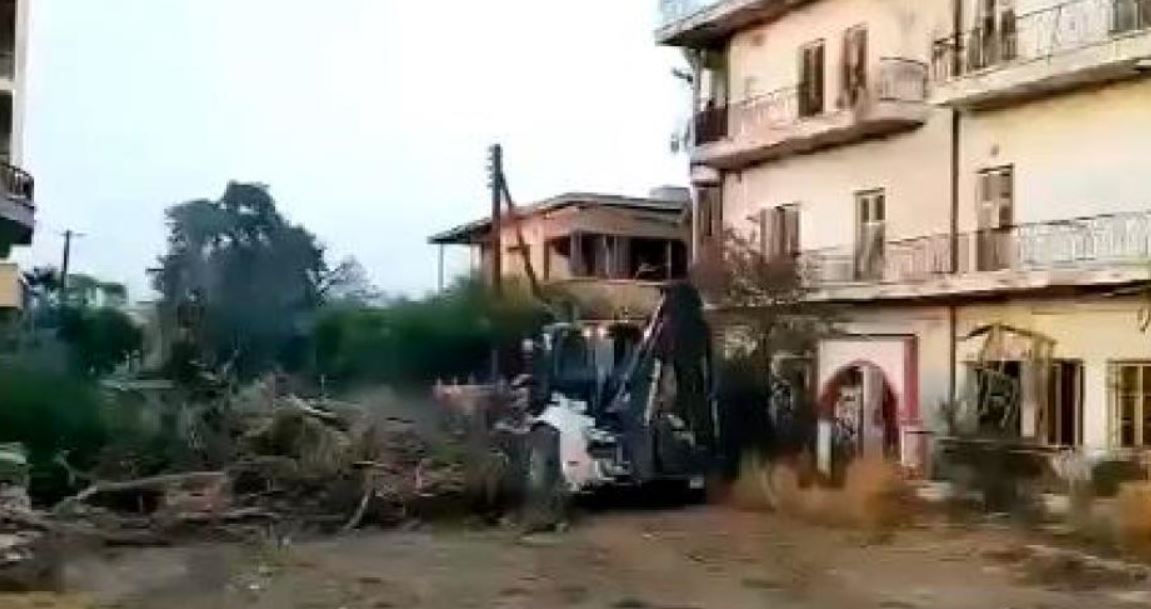 It was not immediately clear whether there would be restrictions as to who may be allowed to visit the beach, including Greek Cypriots who live in the south
Greek Cypriot social media users have been sharing photos and videos of bulldozers and crews clearing the way through a previously closed road, with many saying they had mixed feelings but mainly felt anger and frustration over the move seen by Nicosia as a precursor to opening Varosha in violation of UN resolutions.
Reports said some sections of the beach had been open and accessible previously only to military officers and their families, while no private property was being affected this week according to local media. Reports said a 1.5km stretch open to the public.
An inspection booth has been placed at an entry point where members of the public will need to pass through in order to visit the beach. It was not immediately clear whether there would be restrictions as to who may be allowed to visit the beach, including Greek Cypriots who live in the south.
The start time for civilians passing through was initially scheduled for 11am according to the Cyprus News Agency, while a group of Greek Cypriot protesters were scheduled to hold a demonstration against the beach opening at 5pm in the south, near the Dherynia crossing.
Nicosia has accused the north as well as Turkey of violating United Nations Security Council resolutions that call for Varosha to be transferred to UN administration. UN decisions also state that the abandoned town may not be resettled by people other than its inhabitants.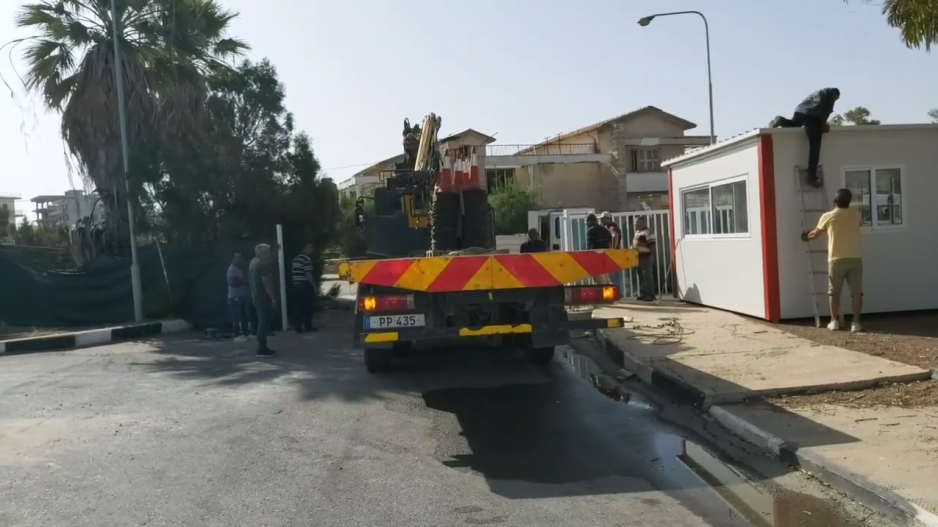 The move to open the beachfront in Varosha also caused political chaos in the north, viewed by many as a campaign stunt by one of the candidates challenging the incumbent Turkish Cypriot leader, with just days until a general election on Sunday.
Varosha was a famous summer resort before being closed down in August 1974, when its Greek Cypriot residents fled south a month after Turkish troops landed on the island in response to a short-lived Greek-inspired coup.
Peace efforts to settle the Cyprus problem have failed one after the other, including a referendum in 2004, rejected in the south, which would have returned Varosha under Greek Cypriot administration.
Turkey says Greek Cypriots are not sincere in their efforts to reach a federal solution that would reunite the ethnically-split island, while Greek Cypriots accuse Ankara of not being flexible in negotiations.
The future of a UN-backed federal solution being sought by Turkish Cypriots is also on the ballot on Sunday, but political pundits on both sides of the divided island have been unable to predict how the Varosha move might affect the outcome of the election.