The Asylum Service of Cyprus has taken a significant step to enhance the efficiency of processing asylum applications by appointing 25 additional asylum examiners, according to Minister of Interior Constantinos Ioannou.
Ioannou emphasized that bolstering the workforce was a crucial component of their strategy to address the migration challenge, which has already yielded noticeable improvements. Recent data reveals that over 1,800 applications are now being processed each month, a substantial increase compared to the 1,000 monthly average in 2022.
In a remarkable expansion, the number of asylum examiners has tripled in recent months, with 27 examiners recruited in April and the new appointments bringing the total to 82.
The accelerated handling of asylum applications has resulted in the discontinuation of benefits and employment opportunities for rejected asylum seekers, while also promoting voluntary returns to their countries of origin. Additionally, the swift processing of applications serves as a deterrent to new migrant arrivals, contributing to a 50% reduction in arrivals and a corresponding 50% increase in returns.
During a briefing meeting held today in the presence of Minister Ioannou, the 25 new Asylum Service members received guidance from the Service's leadership on the Ministry's objectives and tasks for managing asylum applications. Notably, these new recruits will undergo intensive training and commence their duties at the beginning of November.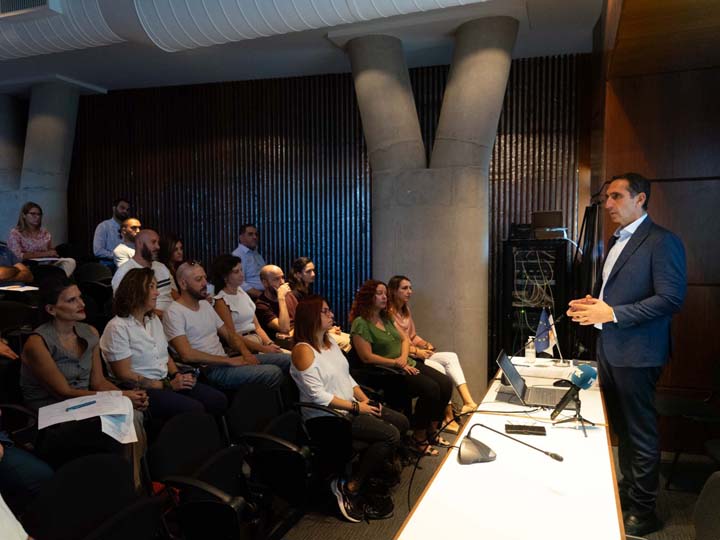 Minister Ioannou expressed confidence that the expanded workforce would fortify the Asylum Service's capabilities. He stated, "We are fulfilling President Christodoulides' pre-election commitment to bolster and expedite the asylum application process. We have already doubled the number of examiners, and with the addition of 25 more, we have more than doubled it. We anticipate processing around 2,300 applications per month, a significant increase from the current 600-700 monthly rate, which will help address the backlog of 30,000 pending applications."
Ioannou further explained, "We have reduced the processing time from one to three months, discouraging potential migrants from coming to Cyprus. With the examination and the possibility of rejection – which is often the case – benefits and access to the labor market are also terminated."
Regarding migrant arrival statistics, the Interior Minister anticipated final figures for September and highlighted encouraging preliminary data. "From April to the end of August, we witnessed a 50% decrease in political asylum applications compared to last year, down from 12,000 to 5,800 this year. Simultaneously, returns have surged by 50%, rising from 3,200 to 4,800," Ioannou stated, adding that September showed similar trends. The ongoing efforts aim to reduce migrant flows while increasing returns, successfully achieving these objectives.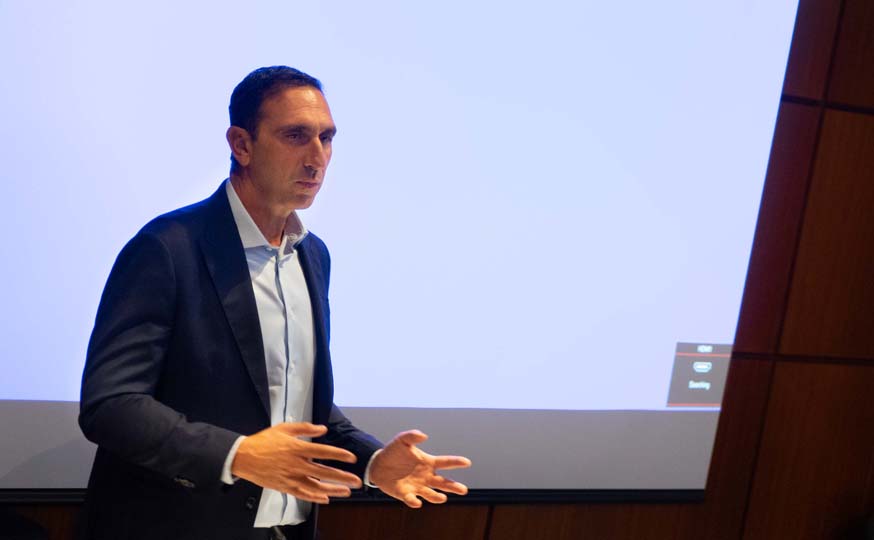 When asked about developments related to the recent influx of Syrians from Lebanon, Ioannou confirmed ongoing daily communication with Lebanese authorities. He mentioned gratitude from Lebanon for Cyprus' stance on European Union support for Lebanon, emphasizing the substantial number of Syrian refugees in Lebanon compared to Turkey. He assured that necessary measures were being taken, with no new boat arrivals as of the moment. Cyprus awaits Lebanon's response to cooperation proposals for enhancing maritime monitoring capabilities.
In a remarkable expansion, the number of asylum examiners has tripled in recent months, with 27 examiners recruited in April and the new appointments bringing the total to 82.