Former Tory minister speaks of 'betrayal' in book containing references to Cyprus and local politicians
Sir Alan Duncan who irritated Greek Cypriots two years ago when he said sovereignty over waters off the island was "under dispute" has written a book, in which he says the British High Commissioner felt betrayed by President Nicos Anastasiades.
The diaries of the former Tory minister, found in his book "In the thick of it" published last week in London, appear to include references to Cyprus according to Greek Cypriot media.
Duncan, who served as Minister of State for Europe and the Americas, offers a diary of events from July 2016 through July 2019, including two meetings in Geneva in 2017 where he made references to politicians in Cyprus and other countries.
According to local media, Duncan wrote that British High Commissioner Matthew Kidd felt "betrayed" by President Nicos Anastasiades, while also saying the UK mission at Crans Montana had worked very hard and was inconsolable when peace talks collapsed.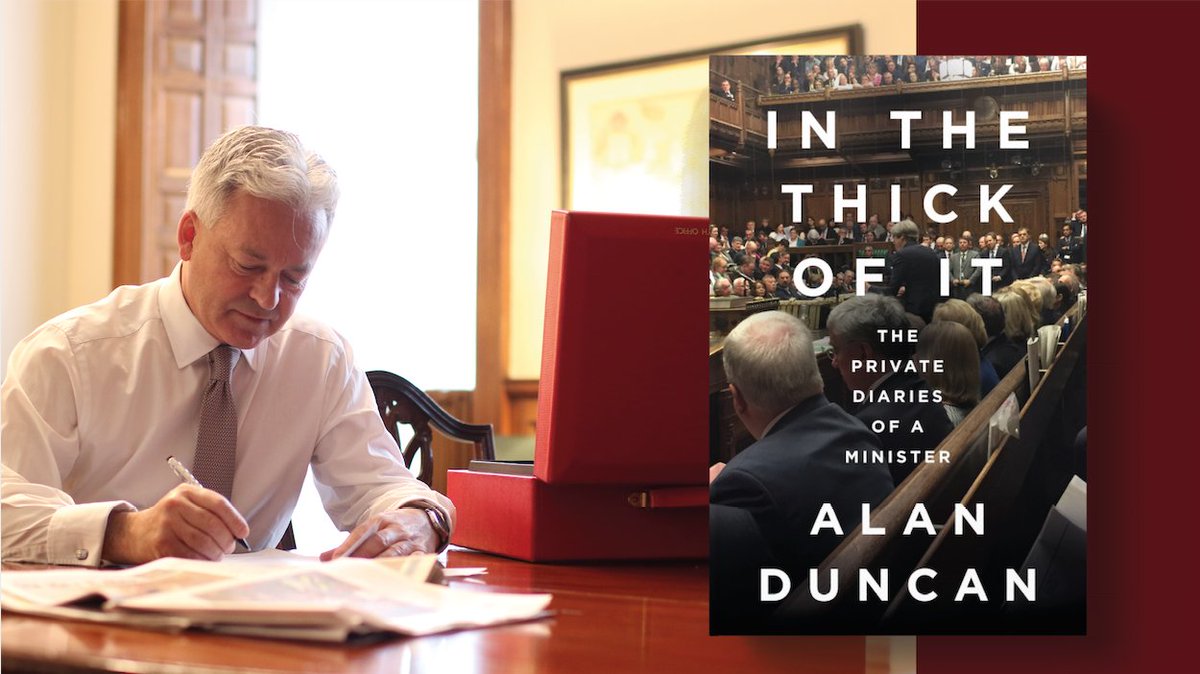 "The restarting of reunification talks is at a critical and encouraging stage, over forty years since civil unrest caused the island's division," Duncan wrote.
"Cyprus is one of my responsibilities – its northern part is Turkish occupied, whereas the rest are Greek Cypriots. The EU should never have let Cyprus join before resolving this long-standing dispute," the former conservative minister wrote according to media.
He then went on to say that the "UN is now having another go at convening talks to see if some agreement can be signed. The UK is pivotal to the outcome, as we remain guarantor power, so I have to know the personalities first."
Duncan also made references to Britain's past as a colonial power in Cyprus, a past that he said was evident when he visited the two leaders on the divided island
Duncan also made references to Britain's past as a colonial power in Cyprus, a past that he said was evident when he visited the two leaders on the divided island.
"When I visit President Nicos Anastasiades at the Presidential Palace, its British past stares out in the form of a massive stone lion and unicorn Royal Crest over the main entrance. What was ours in now theirs," Duncan said.
"On the Turkish side, our satellite embassy building, called 'Shakespeare House', is a magnificent but hardly used residence. But it is essential we keep it, both for balance and for impact," he added.
Duncan was heavily criticized months before his resignation, when he said in May 2019 that waters off Cyprus were "under dispute," earning him the wrath of Greek Cypriots as well as officials in the Republic of Cyprus, including High Commissioner of the Republic of Cyprus to the UK Euripides Evriviades and former energy minister Yiorgos Lakkotrypis.
Foreign Office sources had later clarified that the UK recognized the sovereign right of the Republic of Cyprus to exploit oil and gas in its "internationally agreed" EEZ, saying the British position was clear.
The area where Turkey aimed to start drilling had not been delineated, the British officials argued, in an attempt to explain why under the law of the sea it was considered "under dispute."
In another part of the book, according to media reports, Duncan made reference to a "lovely text" he had received from a junior minister.
"Just leaving Turkey after a three-day visit. They LOVE you here. There is Atatürk, then Sir Alan Duncan!" he quotes a peer who also told him that he "should be foreign secretary."
The book is published two weeks before an unofficial meeting on the future of Cyprus peace talks is scheduled to take place in Geneva.
Greek Cypriots and Greece favor a federal solution at the negotiating table, while Turkish Cypriots and Turkey say federation is no longer a viable option, favoring instead a settlement based on two equal states.