Alec Baldwin is devastated after a tragic accident on the set of his new movie "Rust".  According to sources, the actor accidentally fired a prop gun during filming, killing 42-year old cinematographer Halyna Hutchins, and injuring 48-year old director Joel Souza.  Hutchins was airlifted to hospital where she was pronounced dead on arrival, while Souza was taken by ambulance to another hospital where he is being treated for his injuries.
Baldwin was seen in tears as he spoke on the phone outside the sheriff's office, according to US media.
According to a spokesman for Baldwin, quoted by People magazine, it was an accident caused by a "failure of a firearm with a bullet".
According to Variety, the incident took place on a ranch in Sant Fe.
No charges have been filed and an investigation is underway.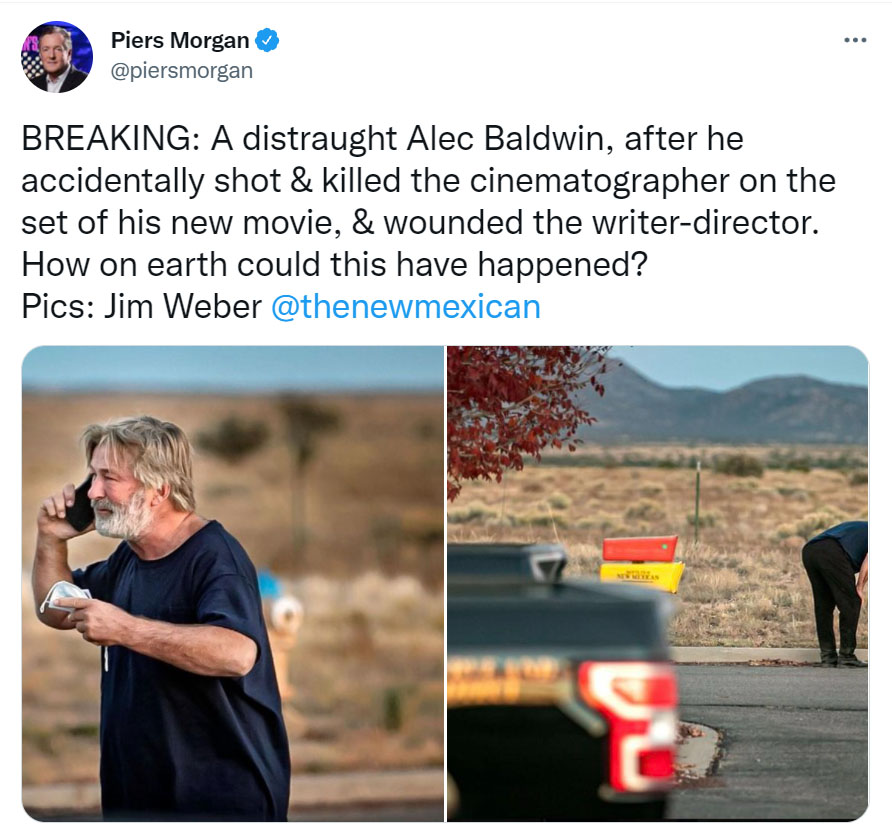 The film Rust, written and directed by Mr. Souza, stars Alec Baldwin as co-producer and protagonist in the role of the illegitimate Harland Rust, who goes to help his 13-year-old grandson who has been sentenced to hang for the murder of a local rancher.
In March 1993, 27-year-old actor Brandon Lee, the son of martial arts star Bruce Lee, was shot dead during the filming of The Crow. The gun was supposed to have fired a blank, but autopsy reports showed a bullet lodged in his spine.
In 1984, actor Jon-Erik Hexum died after shooting himself in the head with a prop gun blank while pretending to play Russian roulette with a .44 Magnum on the set of the television series "Cover Up."
With information from BBC, Reuters, Associated Press, AFP