Church of Cyprus says US doctors saw noticeable improvement in Archbishop Chrysostomos after radiation therapy
Archbishop Chrysostomos was back in his office on Tuesday following his return from the United States where he underwent another cancer treatment, with doctors noting "noticeable improvement."
Chrysostomos, who has been battling with cancer for the past two years, traveled to North Carolina last month for internal radiation therapy, also known as radioembolization for the treatment of advanced liver cancer.
Two years ago, the Archbishop had two tumors removed abroad and then underwent successful chemotherapy in Cyprus in 2019.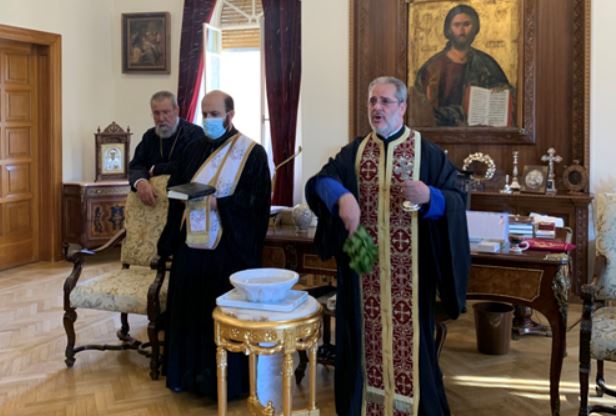 But after his cancer came back, surgeon Dennis Vrochides in Charlotte operated on the Archbishop in early 2020, with the Greek-trained doctor saying all cancer spots detected by MRI had been successfully removed.
The latest procedure took place last month with an Archbishopric statement saying Chrysostomos was back in Cyprus on Monday "after successfully undergoing a medical procedure on May 27 at Carolinas Medical Center in North Carolina."
According to the statement, the Archbishop resumed his duties on Tuesday morning when he attended a blessing of his office to mark the start of June, adding his doctors said his health "showed noticeable improvement compared to his previous medical exams."