Photos: Ert News
A shocking outbreak of violent riots rocked Limassol last Friday as masked assailants targeted immigrants and vandalized migrant-owned businesses during an anti-immigrant march. According to a report on Ert News, this unexpected unrest has sent shockwaves throughout the nation, resulting in emergency meetings and a swift response from law enforcement.
The troubling scenes unfolded on the streets of Limassol as individuals with anti-immigrant sentiments organized a march. Masked individuals descended upon foreign residents and their businesses, despite a robust police presence. The chaos that ensued led to the apprehension of 13 suspects.
The gravity of the situation prompted immediate government action, with competent ministers and top officials from the police and justice system convening for an urgent meeting. President Nikos Christodoulides voiced deep concern over the attacks on immigrants and the widespread property damage.
President Christodoulides expressed his dismay on Saturday night as images of the violent events continued to dominate the news cycle. He questioned the effectiveness of law enforcement in dealing with such incidents, as he commented, "The images are deeply troubling."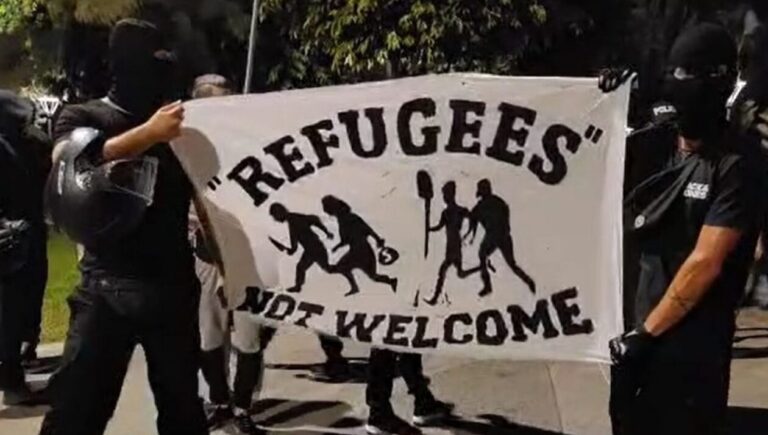 One of the primary issues stemming from the chaos was the acknowledged failure of the police's operational plan during the demonstration. The president described the events in Limassol as "shameful" and called for a comprehensive review of the authorities' response.
A particularly distressing aspect of the riot was the presence of an individual with a criminal history among those apprehended. This individual had recently been released from prison and took part in the anti-immigrant march while wearing an electronic wristband. This revelation has heightened concerns about the possible infiltration of extremist elements into such gatherings, as reported by Ert News.
The violence in Limassol has profoundly impacted Cyprus, with residents, immigrants, and government officials expressing their alarm and condemning the events. As tensions persist, there is mounting pressure on authorities to take decisive action against those responsible for the attacks and to address the broader issue of increasing anti-immigrant sentiment in the nation.
In the aftermath of the riots, Cyprus finds itself at a pivotal juncture, facing the urgent need to address the root causes of such violence while reasserting its commitment to tolerance, diversity, and the rule of law.