All schools in Cyprus are finalizing preparations for the upcoming school year, set to commence on September 7 for secondary and September 11 for primary education. Minister Athena Michailidou briefed the House of Representatives' Education Committee on the state of readiness, addressing various stakeholders. However, significant longstanding issues continue to plague the education system, requiring decisive action. Key concerns include ongoing construction projects, staffing, first-day logistics, air conditioning, curricula, teacher evaluations, special education, and support for migrant students.
Construction in schools
Regarding construction projects, representatives from teacher organizations and parent associations for both secondary and primary education acknowledged progress this year compared to the previous one. However, they criticized the delayed initiation of maintenance and upgrades during the summer holidays, impacting school functionality and safety. Myria Vassiliou, president of POED, emphasized the need to maximize the summer break for construction work, enhancing school operations and student safety. Dimitris Taliadoros, president of OELMEK, noted that several projects had been completed in secondary education, but some schools still faced unresolved issues.
Staffing
Concerning staffing, there are still unresolved issues related to teacher appointments and transfers. The President of POED anticipates that staffing problems may arise even during the first week of school operations. Taliadoros emphasized that staffing in secondary education, particularly for contract teachers, remains incomplete. Some contract workers have yet to accept their appointments and have only a limited time to respond, leading to a narrowing timeframe. The conclusion drawn is the need for a significant reduction in the number of contract teachers by increasing permanent positions. This approach aims to alleviate the challenges faced by the Education System and the Education Service Commission, particularly teachers who change schools annually, resulting in a more stable and efficient system.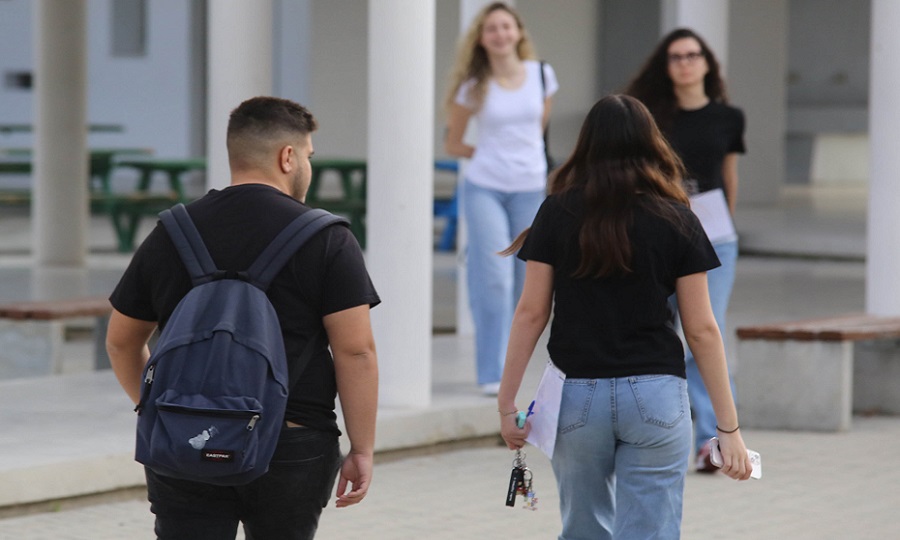 Air conditioning
The lack of air conditioning remains a significant concern, particularly for teachers and students in secondary schools. The President of OELMEK emphasized that secondary schools often commence classes earlier when temperatures are still high, making the absence of air conditioners particularly inconvenient. Renos Koumis, President of the Confederation of Parents of Primary Education, highlighted the need to address the issue of air conditioners in light of changing climate conditions.
Both teachers' organizations and parents acknowledge the Education Minister's commitment, expressed during a meeting on August 23, to install air conditioners in classrooms. This initiative is expected to begin in October of this year and continue over a three-year period. However, they are eagerly awaiting the implementation timetable and project planning in the coming days. President Loizos Constantinou of the Confederation of Secondary Education Parents stated that they are willing to accept a five-year timeline as long as a clear timeframe is provided.
New method of student assessment
Regarding the new method of assessing secondary school students, which includes the elimination of quarterly examinations, the focus is now on monitoring and evaluating its implementation by educators in the classroom. Teachers have received the syllabus for instruction, and it is believed that significant efforts have been made to ensure a smooth transition, at least in terms of the syllabus content.
It's worth noting that Minister of Education Athena Michailidou, in an interview with Sunday's "K," explained that the aim of the new assessment approach is to create a fundamentally different educational system, which requires time to fully implement. The expectation is not for immediate, spectacular results this year. Instead, the goal is to establish a student-centered system that values the child's talents, abilities, critical thinking, creativity, and skills. Simultaneously, the curriculum is intended to be streamlined, focusing on essential content in every subject and class.
Students' first day
Regarding the first day of classes, a meeting was held at the beginning of this week at the Ministry of Education to take preventive measures against vandalism that may occur. In addition to announcing that gatherings within school premises are prohibited at night, there will be police patrols, and school authorities will deploy an increased number of private security guards in high schools. Measures for improving lighting in the areas will also be taken.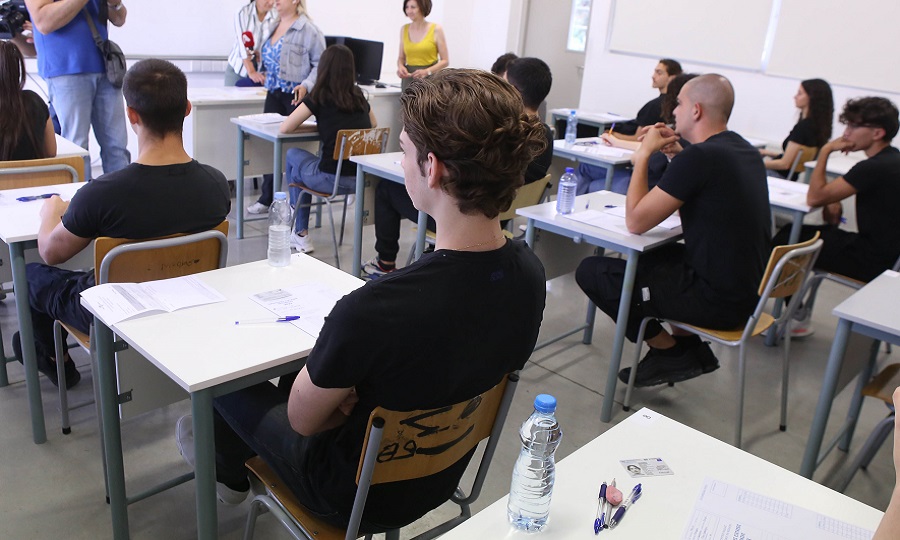 Detailed programs, teacher evaluation, special education
Furthermore, there are several long-standing and crucial issues that have been affecting the education system, some of which the new minister has approached with a positive attitude towards initiating substantial discussions. In an interview with Sunday's "K," Minister Michailidou discussed efforts to update the Analytical Programs and acknowledged that the teacher evaluation system is outdated, emphasizing the need for a healthy discussion with all stakeholders. She also expressed her willingness to engage in ongoing discussions throughout the year to enhance and elevate special education.
Representatives of educational organizations and parent associations align with the need for curriculum updates, which were created 10-15 years ago and are no longer suitable for a modern school. They stress that curriculum revisions should be accompanied by the development of corresponding textbooks and necessary teacher training. Teachers themselves are open to dialogues about a new evaluation system. "We are waiting for the Ministry of Education's proposals to take a stance. We've said multiple times, for many years, that the existing evaluation system is outdated and archaic; it dates back to 1976, nearly 50 years ago. Considering the tremendous changes that have occurred in the world and in Cyprus during these years, it's evident that the teacher evaluation system needs modernization," noted Mr. Taliadoros. "It's clear to everyone that these regulations must be updated to meet contemporary standards," added Ms. Vassiliou.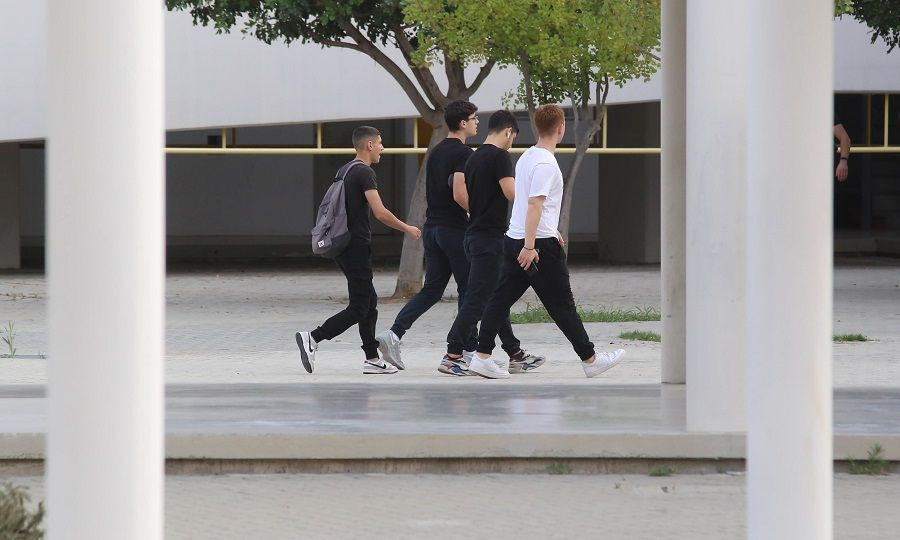 Support for students with an immigrant background
An essential concern for education stakeholders is the effective support of students with an immigrant background.
"We need to establish preparatory classes from primary to secondary education. Students should not enter regular classes unless they have the necessary proficiency in Greek. This is not only a matter of respecting our educational system but also a matter of consideration for other children and those with a migrant background. Additionally, we aim to ensure that these students attain certified proficiency in the Greek language," emphasized Taliadoros. "A positive aspect of this school year is related to the elimination of the service purchasing scheme, which will allow programs for supporting students with an immigrant background to start on time, from the first day of school. Beyond that, in terms of the educational aspects of these programs, we want to explore opportunities for improvement through dialogue with the Ministry," added Ms. Vassiliou.
"Children who require support not only to attend but, more importantly, to communicate effectively should attend special schools, as is the case in many countries worldwide, particularly in Europe. Currently, there is no comprehensive planning in this regard," noted Mr. Constantinou. Koumis emphasized that planning should also consider the unpredictability of migration flows, as the number of students with immigrant backgrounds can vary significantly.
[This article was translated from its Greek original]