Refugees confined at rural Nicosia's migrant facility get brief taste of freedom, call for speedy release
A group of asylum seekers at Nicosia's Pournara camp got a brief taste of freedom on Wednesday, after residents breached the front gate during a protest against long-term detention at the migration facility.
According to police sources, a group of about 50 asylum seekers of African descent gathered near the front gate of Pournara on Wednesday afternoon around 2pm, protesting against their detention at the migrant facility.
Local reports said more people gathered in the area as they pushed the front gate open, with some 200 people exiting the camp where guards and police backup awaited them.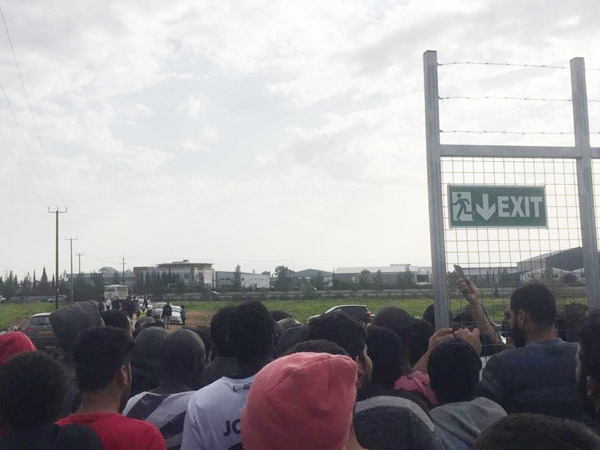 Police told Knews there were no arrests and all camp residents were present and accounted for after the demonstration ended roughly at 6pm.
Knews has also learned that one individual, described as a Bangladeshi national, reportedly collapsed during the incident and was taken to the Emergency Room at Nicosia General Hospital, where he was treated and said to be doing fine.
Additional reports including a Facebook post from KISA advocate group suggested the incident took place over a broken promise by the interior ministry that would allow 20 individuals per day to leave the camp, currently hosting over 1500 refugees and asylum seekers.
Racism Watch, another advocate group against racism, posted photos of the incident on social media.
"The residents at Pournara believe that authorities broke their promises regarding camp exists. They breached the gate and walked out," Racism Watch wrote.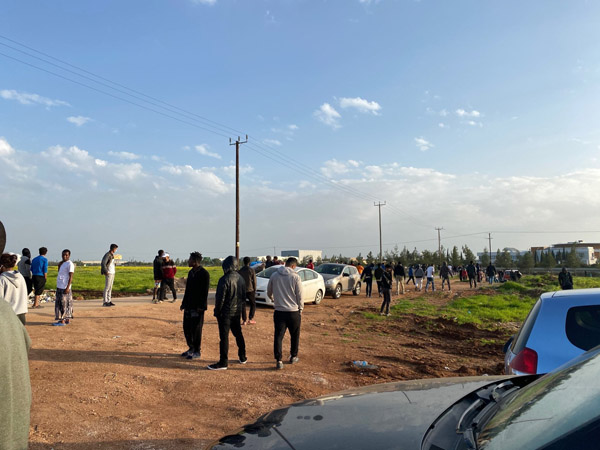 The breach came days and weeks following both peaceful and violent protests at the camp, where rules banned asylum seekers from leaving camp. Government officials have cited restrictions due to the pandemic as the reason behind banning exits at the camp, while an executive order issued in the past allowed only entry of new residents who wished to apply for asylum.
Last week, in a letter addressed to Interior Minister Nikos Nouris, a group of camp residents last month cried foul over policies at Pournara.
"You mentioned the issue of pandemic and its cure: 'the lockdown' but actually within this lockdown there is somehow a better life going on outside and within this lockdown many of the asylum seekers were given their confirmation letter and released," the letter said.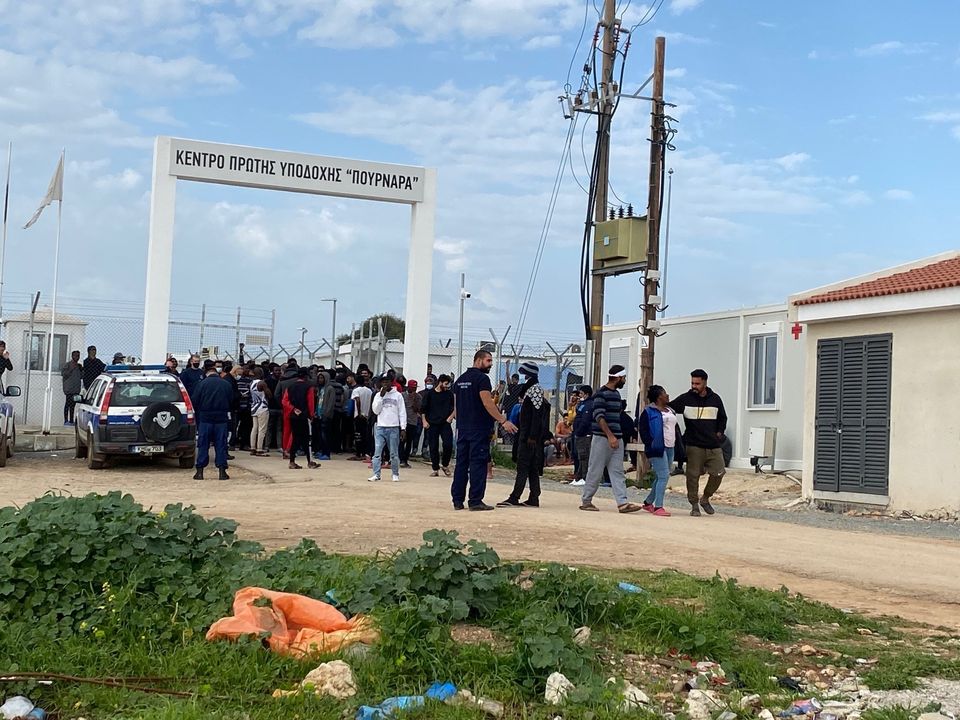 It was not immediately clear how many refugees have been allowed to leave camp altogether, but recent reports said the government was seeking other facilities to house asylum seekers following criticism and pressure from independent officials and the media. 
The letter signed by "Pournara representatives" also stated that asylum seekers vowed to follow the same precautions and live as normal as possible during the pandemic like others outside the camp, "within the same guidelines which are: wearing a mask, keeping social distancing and avoiding crowds, messaging prior to any movement and all necessary guidelines."
The government has been criticized over a slow registration process that would allow asylum seekers to secure shelter outside the overcrowded camp, where reports said over 1500 were facing harsh living conditions such as cold weather, lack of hot water or adequate hygiene facilities.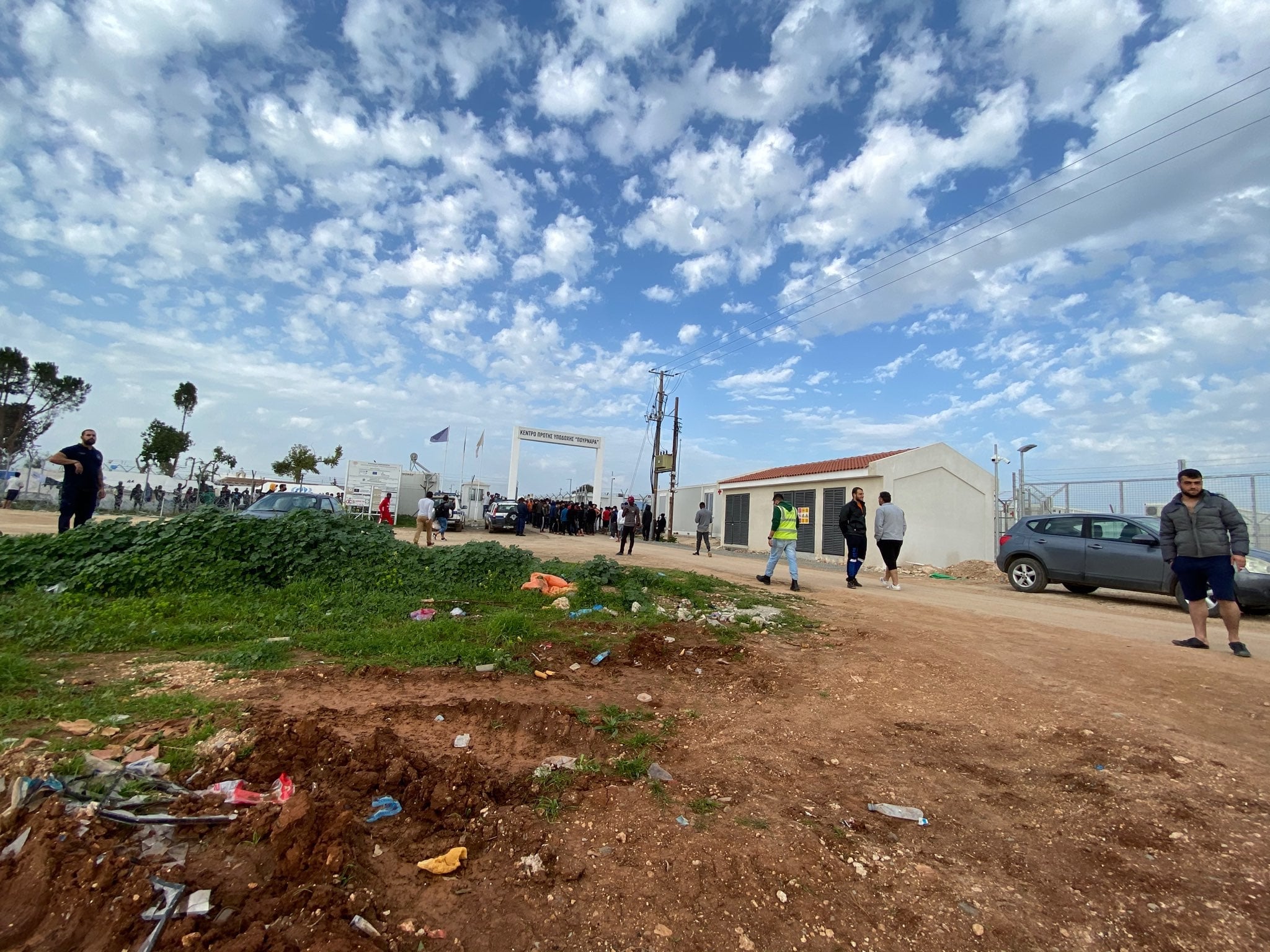 Last year critics also questioned the rounding up of asylum seekers who either had pending cases or were in the process of filing, with reports saying all sorts of refugees and undocumented migrants -including those who had family in Cyprus- ended up being transferred to Pournara camp, the only place currently where an asylum seeker can file a petition to receive status and benefits.
Pournara, an old army camp in rural Nicosia's Kokkinotrimithia, was being used as a reception centre to host up to 350 newly arriving asylum seekers for a maximum of 72 hours, but it was gradually turned into a closed overcrowded centre, prolonging detentions and making conditions even harsher as coronavirus-curbing were added to the mix.