Photos by Costa Constanti. Ambassador Fiona McKergow delivering her speech at the Australian Embassy reception in Nicosia with Kyriacos Kouros standing next to her.
Shemaine Bushnell Kyriakides
A lively reception took place yesterday within the historic walls of Nicosia, as the Australian embassy commemorated the 50th anniversary of diplomatic relations between Australia and Cyprus. The event brought together distinguished guests, with Ambassador Fiona McKergow extending a warm welcome to Kyriacos Kouros, Director General of the Ministry of Foreign Affairs, among others.
In their speeches, both Ambassador McKergow and Director General Kouros highlighted the long-standing and amicable diplomatic ties that have flourished between Cyprus and Australia over the years. They acknowledged the significance of this milestone and expressed gratitude for the enduring partnership between the two nations.
The evening also served as an opportunity to recognize the contributions of notable figures in the history of Australia-Cyprus relations. Ambassador Mary McPherson, the first resident Australian ambassador to Cyprus from 1982 to 1985, was particularly honored for her role in strengthening bilateral ties during her tenure.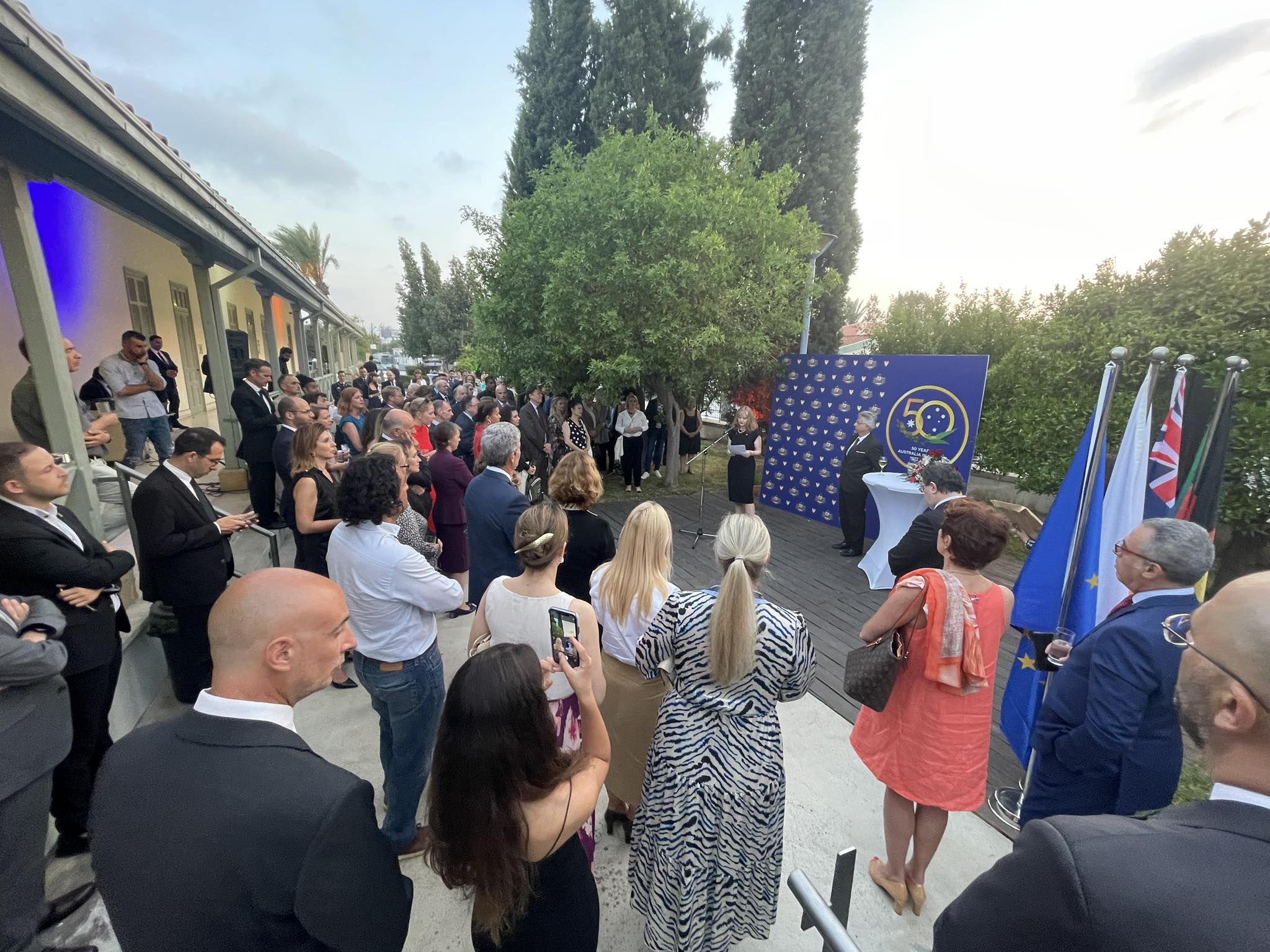 The event shed light on the significant presence of Australians in Cyprus, with an estimated 5,000 to 6,000 individuals currently residing in the country. Moreover, it highlighted the long-standing historical connections between the two nations, as Cypriots have been emigrating to Australia for over a century. The initial wave of Australians in Cyprus consisted of returning Cypriot migrants who had obtained Australian citizenship. Subsequently, economic migrants in the 1950s and those displaced during the 1974 Turkish invasion of Cyprus formed the two largest waves of Cypriots moving to Australia. As a result, approximately 100,000 ethnic Cypriots now call Australia their home.
Both Cyprus and Australia share a common understanding of the challenges of displacement and identity, given their respective histories. Ambassador McKergow drew attention to the displacement issues faced by Australia's First Nations communities and the lasting trauma resulting from historical violence. She also highlighted the similar experiences of Greek and Turkish Cypriots due to the 1974 invasion and the subsequent illegal occupation of Cyprus by Turkey.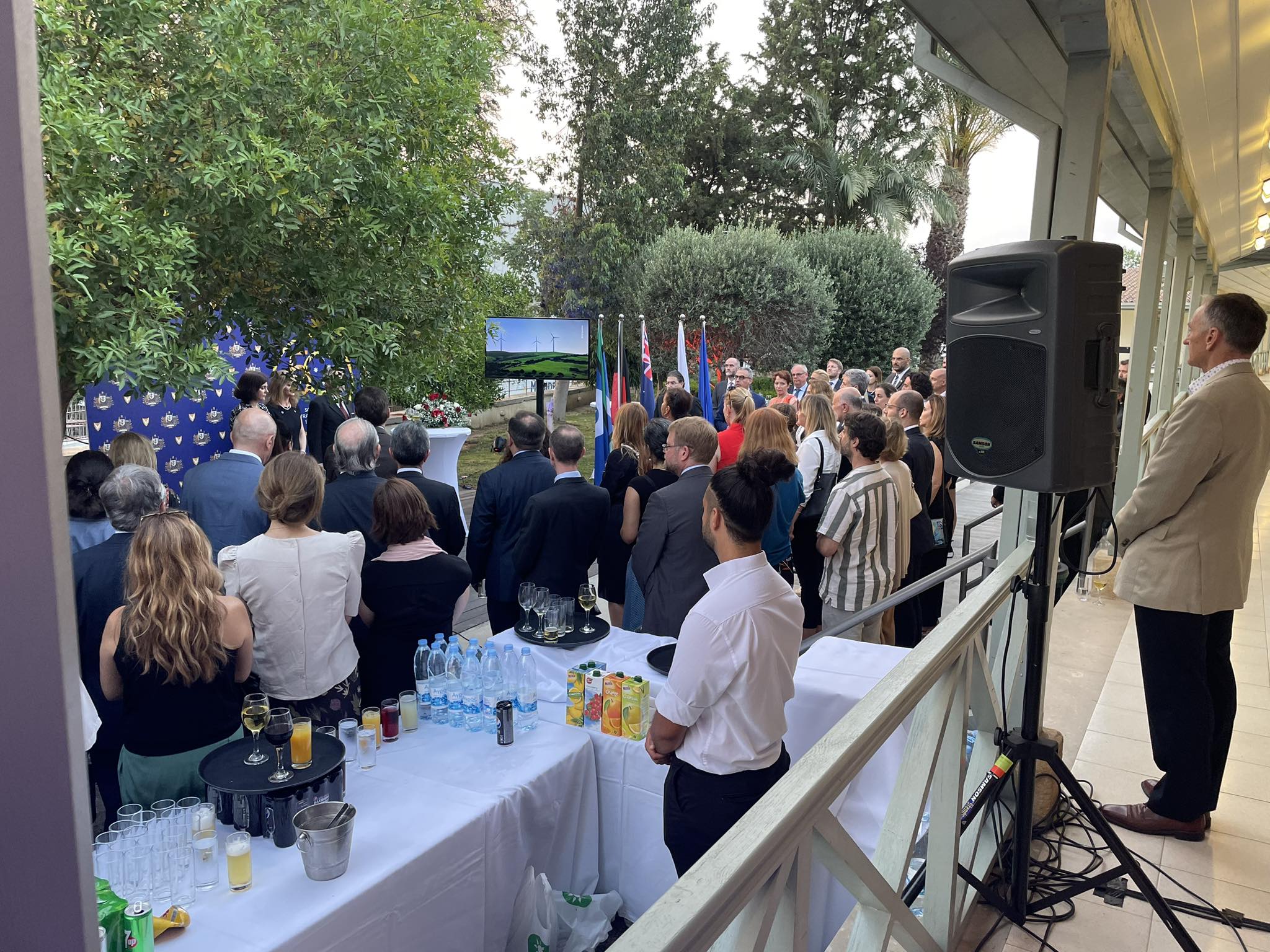 Reconciliation between the two communities and the ultimate goal of reunification were highlighted as key priorities by the Australian embassy. Ambassador McKergow expressed the embassy's commitment to supporting an agreement based on a bi-zonal, bi-communal arrangement, reinforcing Australia's steadfast dedication to fostering peace and stability in Cyprus.
Following the speeches, guests were treated to a delightful selection of Australian culinary delights and beverages, culminating in a successful and enjoyable evening for all.
As the reception concluded, the celebration of 50 years of diplomatic relations served as a testament to the enduring friendship and cooperation between Cyprus and Australia, while also reaffirming the commitment to work towards a united and prosperous future.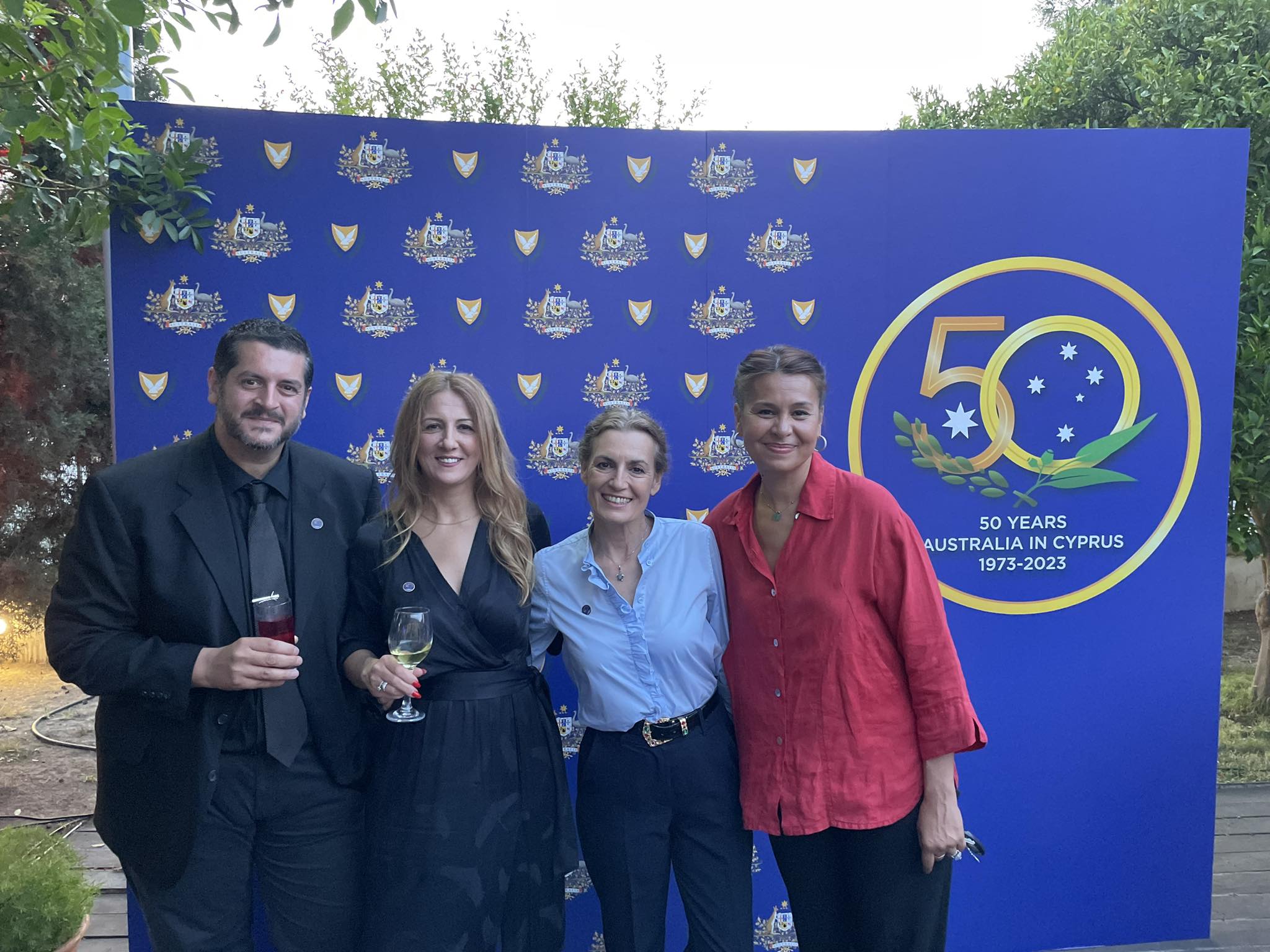 Costa Constanti - Political Analyst, Anna Prodromou - DEI consultant & communications expert, Xenia Loizidou - Director Isotech and AKTI and Shemaine Kyriakides, Chief Editor K News.