Contractor injured after huge rock lands on vehicle as road closure for safety work remains controversial
A contractor in the road maintenance business thanked his lucky stars on Monday after he emerged unscathed when a huge rock fell on his pickup truck just outside a mountain community in Limassol district.
Police said a 35-year-old man sustained minor injuries on Monday morning when a falling boulder smashed into a pickup truck around 6:45am on the Arakapas-Sykopetra mountain road in Limassol district.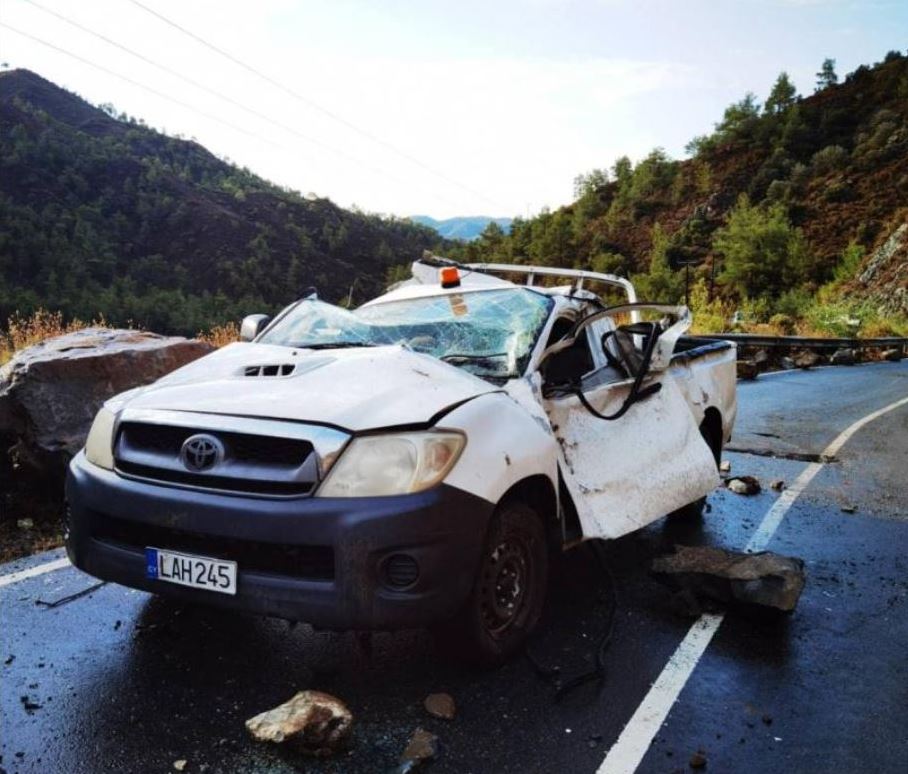 Local media said the contractor had gone to the area where Public Works employees were expected to begin installing safety parapets, as the island was being pounded by heavy thunderstorms and strong winds.
It was not clear in the reports if maintenance work had already begun when the incident took place or whether the contractor was inside the vehicle when the boulder landed. 
But additional reports said the work closure was controversial from the get go, with officials saying some people had voiced concerns about the project that was scheduled to last through the following month.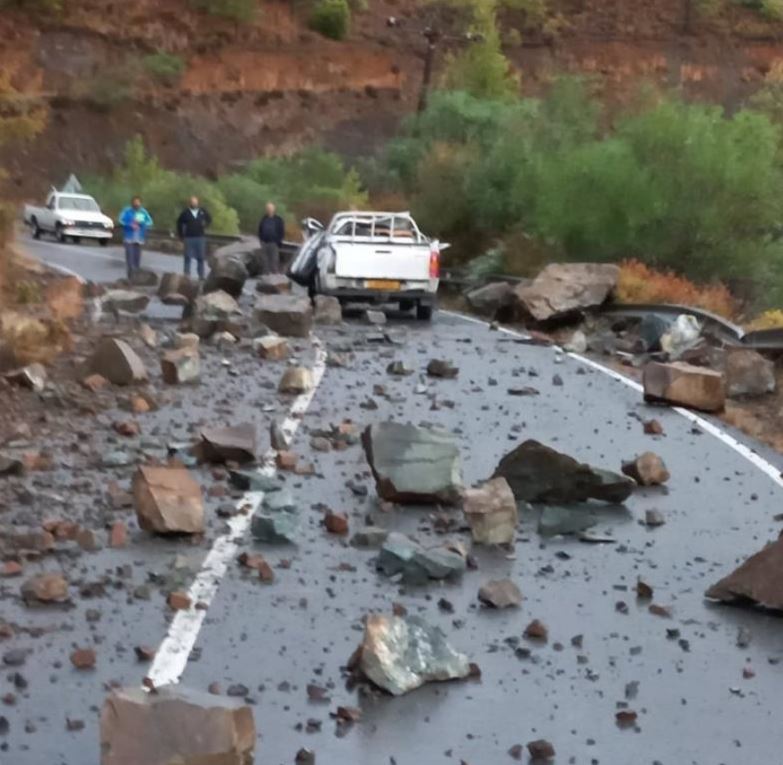 Limassol district officer Marios Alexandrou said officials got approval from the Chief of Police for the road to close at 7am, with the official telling the Cyprus News Agency that removal of dangerous boulders in the area would last through November 6.
Alexandrou dismissed calls to leave the road open at least for students, with the officer expressing concern that a rock could fall on a bus.