Cyprus' controversial phallic looking statue in Xylofagou rings in New Year with lost stamina after vandalism incident
Police in Cyprus are investigating the downing of a Big Potato statue, after reports said the tourist attraction was vandalized by unknown perpetrators hours after ringing in the New Year.
Local media said SBA police received a complaint on Saturday morning regarding the Big Potato in Xylofagou, Famagusta district, after the statue appeared to have been downed in an apparent attack.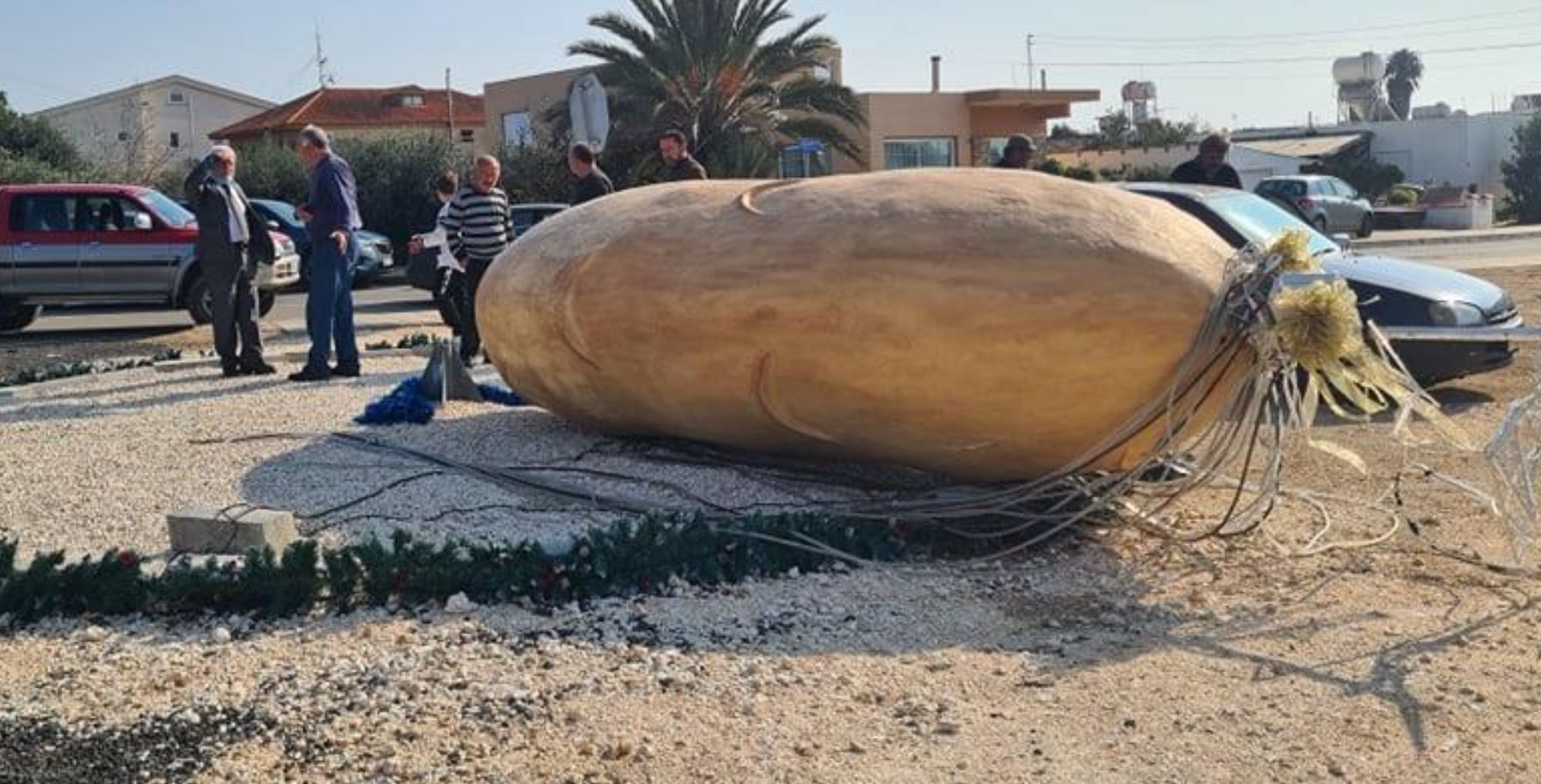 The incident, which was not believed to have been caused by weather, was said to have taken place after unknown individuals knocked the statue down, causing damages to the prop.
Back in October the potato statue went viral just hours after it was erected by Xylofagou locals, who said the landmark was in honor of the area's elongated spuds and that ridicule on social media was good publicity for the community.