File photos
Cyprus marked its 63rd independence anniversary with a grand military parade that showcased the unwavering commitment of the National Guard to ensure the nation's security. The event, characterized by impressive displays, featured both living and inanimate assets of the National Guard.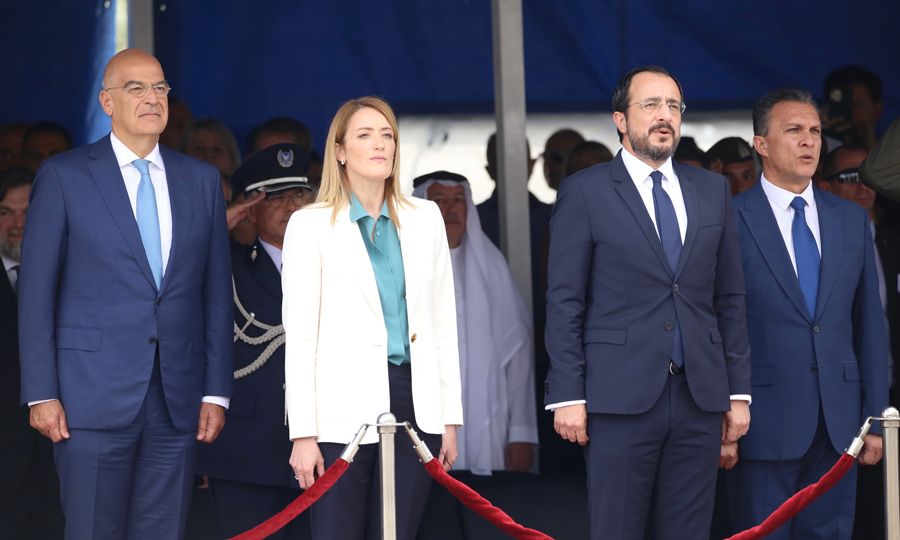 Amidst the backdrop of patriotic enthusiasm, officials from various sectors, including the Police, Fire Brigade, and other Republic of Cyprus services, marched past the platform. A notable presence at this year's celebration was Roberta Metsola, the President of the European Parliament, who met with the Republic's President at the Presidential Palace before the parade.

A significant highlight of the military parade was the introduction of new gear supplied by the National Guard. This included the tactical vest designed to evenly distribute the weight of a fighter's equipment, the day backpack, a modern Ballistic Helmet with cover, and an innovative harness system.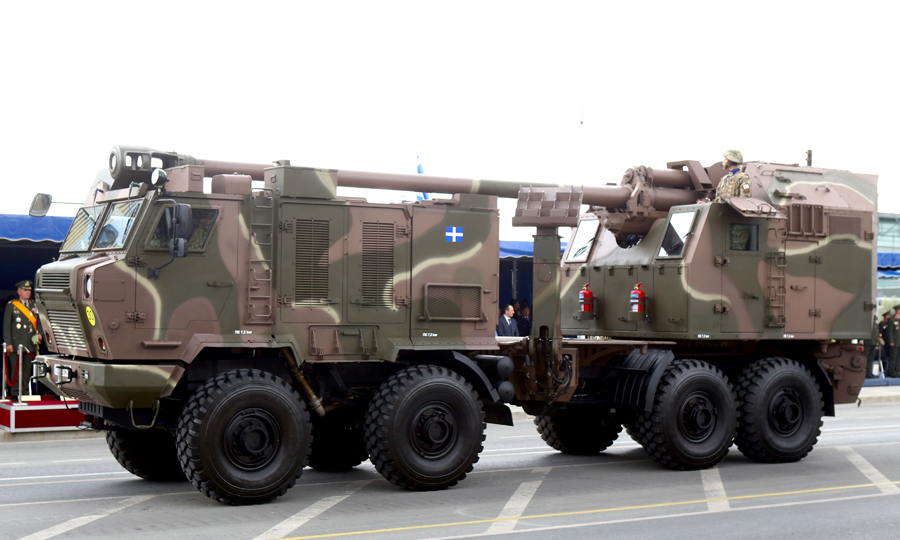 The parade commenced with the Warriors of 1974, followed by the state symbol of Cyprus displayed on a T-80 tank. In the skies above Nicosia, helicopters like the E/P Gazelle and E/P Agusta Westland 139 performed impressive aerial maneuvers.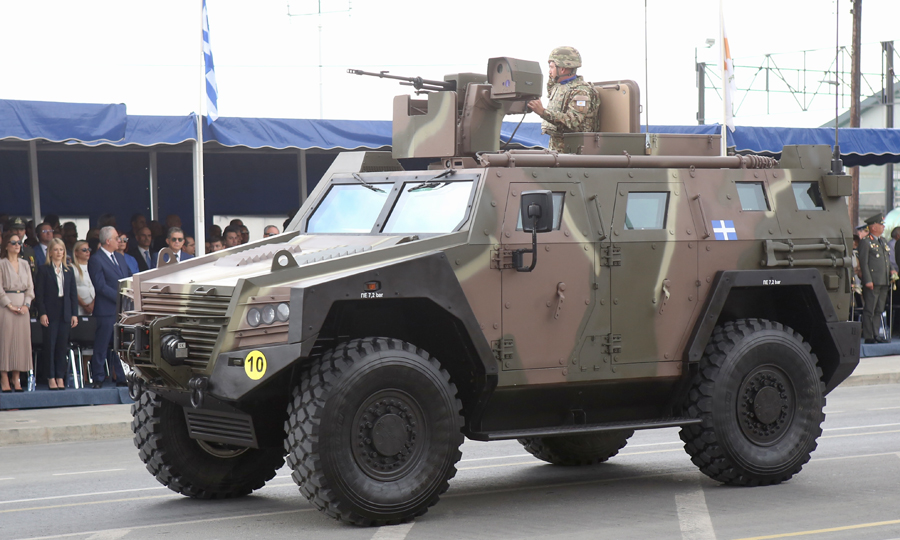 Armored tanks played a prominent role, with the T-80 tank leading the procession, followed by the French AMX 30B2 from Greece's reserves and the Russian BMP-3.
The infantry showcased their armored transport vehicles, including the TOB Leonidas and the VAB equipped with 120 mm mortars. Artillery units emphasized "power through knowledge" with the presentation of 155 mm towed vehicles, self-propelled guns like the Zuzana, and the recently acquired ALEXANDER TGS, which significantly bolstered firepower.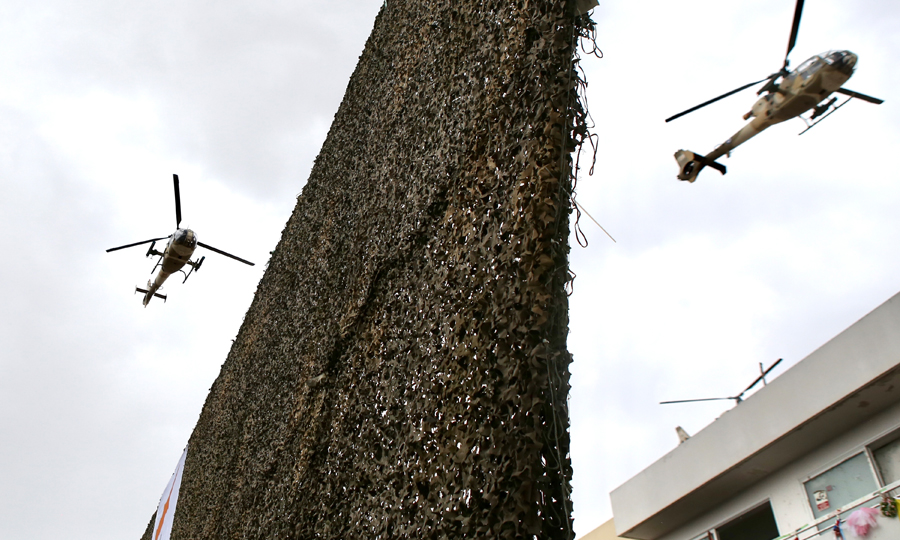 The Navy's presence featured onshore Exocet arrays and various flying instruments that made multiple passes. Ground-based anti-aircraft systems like BUKM1-2, TOR-M1, the Othello system, and the ATLAS system with MISTRAL missiles were also on display.
The parade's second part commenced with 24 flags representing the Republic of Cyprus, followed by the HELBROC battle complex. The infantry divisions received a warm reception from spectators, with a platoon from 1964 showcasing historical weapons and uniforms. Military production school students, infantry and National Guard battalions, and MPs followed suit.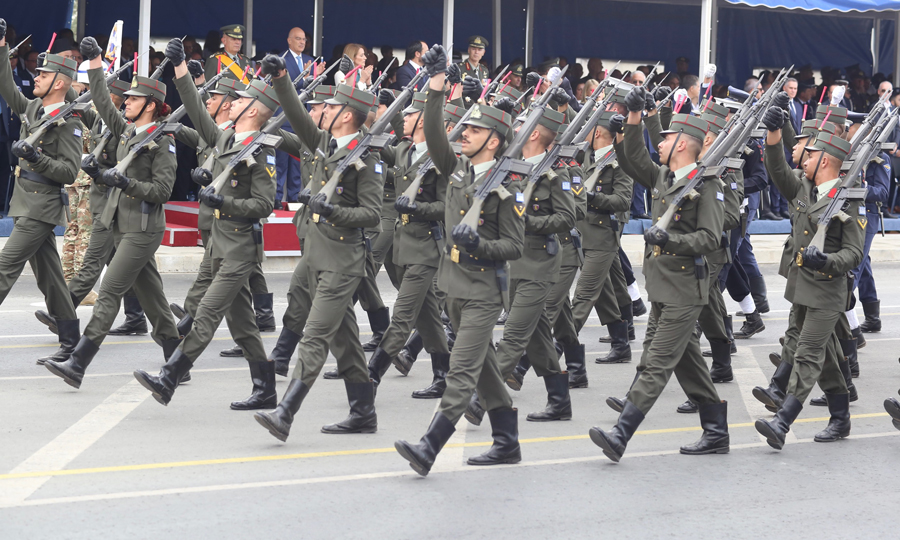 The Special Forces of the EF Lochs garnered special attention, showcasing their state-of-the-art equipment. Reserve commandos added to the special forces' presence, and the SEALs made a striking appearance.
ELDYK, a significant participant in this year's celebration, reaffirmed its commitment to safeguarding Cyprus' independence and integrity. Three ELDYK companies joined the parade, making a powerful statement of dedication.
The parade's dignitaries included President Nikos Christodoulides, Minister Michalis Giorgallas, and Lieutenant General Georgios Tsitsikostas of the Hellenic Army. Greece was represented by Minister of National Defence Nikos Dendias and Chief of HNDGS Konstantinos Floros. Roberta Metsola, President of the European Parliament, marked a historic moment as the first EU institution representative at Cyprus' independence celebration.
[This article was translated from its Greek original]