Nicosia signs up to joint procurement as Europe rushes to supply Kiev through direct or indirect supply
The Republic of Cyprus has joined other EU member states as the European Defence Agency sought ways to procure ammunition for Ukraine, but ammo from Nicosia to Kiev is not expected any time soon.
Cypriot Defense Minister Michalis Giorgallas wrote on Twitter on Tuesday that he had signed up for a collaborative "joint procurement" of ammunition as part of a significant milestone for European defense and armaments cooperation.
Giorgallas signed a project arrangement announced Monday by EU High Representative Josep Borrell, who proposed signatory member states could choose one of two options, direct or indirect assistance to Ukraine with 155mm ammunition and also missiles if they are requested by Kiev.
One option urgently provides Ukraine with artillery ammunition from existing stocks, with Borrell saying a €1 billion fund from the European Peace Facility would be allocated to the reimbursement of takers.
But Cyprus chose the second option, namely jointly procuring ammunition in an effort to boost the industry and increase industrial capacity at the European level, with another billion set apart by the European Defence Agency or other mechanisms to reimburse participants.
"We supported the rapid implementation of the EU Strategic Compass, which aims to develop common external defense and security for the protection of the Union's member states," Giorgallas said.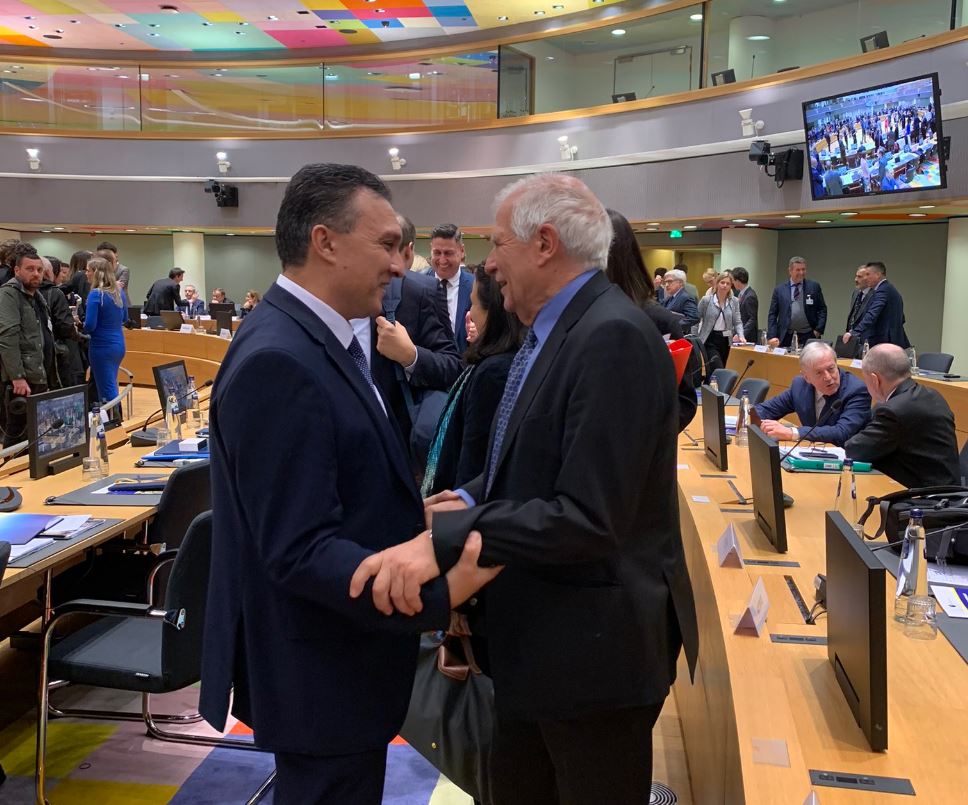 The newly appointed defense minister also took part in the Schuman Security and Defence Forum, which was attended by representatives of 40 foreign countries and international organizations.
"While in Brussels, I also took part in the first Schuman conference for the security and defense of the EU… and we saw the need for all of us to work towards achieving conditions of security and stability, both in the EU as well as the rest of the world."
Last year Cyprus was linked to media rumors about providing arms to Ukraine, a claim that was initially dismissed and then downplayed by Nicosia, which later clarified that Soviet-era tanks and defense systems could be sent to Ukraine only through a third country in exchange of modern armaments.