Cyprus took a significant step in enhancing its capacity to manage migration pressures by signing a contract for the construction of a reception center for around 1,000 people and a pre-departure center for approximately 800 people. The contract, worth €84.888.000 plus VAT, was awarded to the "CYFIELD - IACOVOU (MN) JOINT VENTURE" consortium. The project, co-financed by the European Union Asylum, Migration and Integration Fund (80%) and the Republic of Cyprus, aims to address infrastructure limitations that hindered efficient asylum procedures and repatriation of migrants. Interior Minister, Constantinos Ioannou, emphasized the importance of the new facilities in facilitating returns and faster processing of asylum cases.  He said, "The lack of infrastructure and detention facilities for migrants has been a hindrance to important processes in the sector, such as faster processing of asylum procedures, as well as speeding up the repatriation of migrants".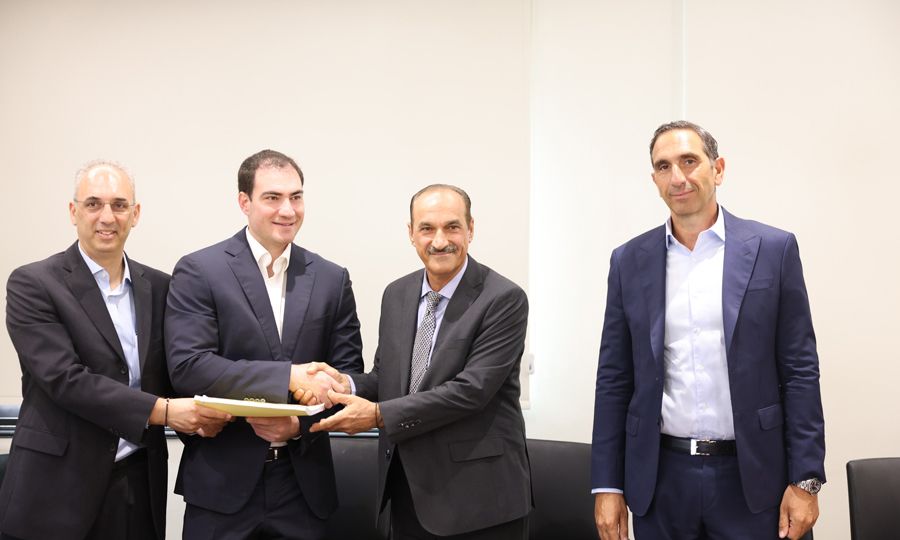 The Minister added that the construction of the open "Limnes" Reception Centre with a capacity of 1,000 persons, will allow mainly the referral of those whose application for international protection has been rejected at first instance, while also accommodating applicants arriving from safe countries of origin and whose asylum application is examined under an accelerated procedure as per the Refugee Law. "Our aim is to make it easier and more immediate to locate them in the event of a final negative decision to repatriate them to their country," he said.
In response to a question, the Minister stated that at the moment, there is no detention facility for asylum seekers, whose claims have been rejected and are to be deported, to be transferred for the 2-3 weeks they need until the necessary procedures for their repatriation are completed. "With the construction of this center, we will now be able to house a significant number of migrants whose applications have been rejected and are now in Cyprus illegally before they return to their country".
In addition to the basic infrastructure at each center, the project will include, among others, common activity areas, services, sports facilities, recreation and games areas, religious worship areas, common gardens and outdoor parking areas for vehicles.
The project is expected to be completed within 24 months, with an additional eight-year maintenance period.
[Information sourced from CNA]