Interim legal framework in Cyprus aimed for more transparency before EU centralized company database kicks in
Energy Minister Natasa Pilides has called on business stakeholders in Cyprus to embrace a new effort of recording and updating true information about beneficiaries of companies, saying a new digital registry can bolster transparency on the island.
Pilides, whose official title is Minister of Energy and Commerce, spoke during an online conference earlier this week, where she addressed questions about a new digital registry requiring companies based in the Republic of Cyprus to declare their true owners.
"We ought to realize that recording the correct and up-to-date current information regarding the true beneficiary is instrumental in tracking down criminals, who would otherwise be able to conceal their identity behind a company structure," the minister said.
Pilides, whose name appeared earlier this year on a list of politically exposed persons with non-performing loans, had told the Cyprus News Agency that her name was included because she was linked to a company owned by her late grandfather who had transferred shares to her name.
Secured access to the ownership information will be restricted to law enforcement and financial crime investigators for the next year, while public access could be granted in 2022
"I never had and continue not to have any non performing loans," Pilides said back in January, adding that she was "never actively involved in the business or knew anything about company loans."
Cyprus has been fighting off a bad reputation as a money-laundering haven in an effort to protect a fragile economy and shed an image of selling golden passports to foreign investors.
While a recent golden passport scandal was exposed in Cyprus by a secret Al Jazeera investigation into alleged corruption by politicians and officials, shell companies had been a big issue for the island nation.
In 2018, the Central Bank of Cyprus sent an email to compliance officers within financial credit institutions to let them know of a new directive, which basically amounted to telling banks to avoid commercial relations with clients who represent shell companies, .
Under the new registration policy, all companies and other legal entities registered in Cyprus prior to 16 March 2021 have 12 months to declare the true owner, defined as any individual holding more than 25% of shares, the majority of voting rights or exercising effective control of the entity through other means such as family connections.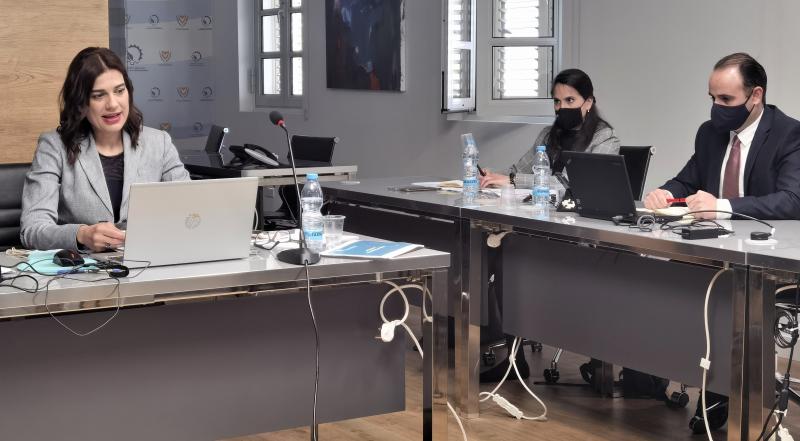 Company declarations can only take place by signing up for an account on the government portal Ariadne, while firms that have already registered after March 16 will have 30 days to provide the information.
But access to the ownership information will be restricted to law enforcement and financial crime investigators during a transitional period, while public access to this information could be granted in 2022.
Cyprus' move on company registrations comes as the European Union aims to put all member states' company registries listing the true owners in a single, centralized database.
"Given the effort to improve transparency while also falling in line with European Directives, the Republic of Cyprus has adapted the legal framework… until a final solution in the system takes hold in the early 2022," the minister told conference participants.
A number of law firms in Cyprus were known for years to act as brokers in setting up front companies for their clients, but the practice had been widely unregulated and ultimately criticized by European and foreign allies.