Committee on golden passports leaves decision to attorney general on whether Cabinet members broke the law
Over half of the golden passports approved by the President's Cabinet in the Republic of Cyprus were illegal, a special committee has found, and it is now up to the attorney general to ascertain whether any ministers may have had fraudulent intent.
A special Inquiry Committee that probed naturalizations granted to foreign businessmen and investors from 2007 to 17 August 2020 handed its final report on Monday, saying out of the 6779 naturalizations of physical persons, 3609 or 53% were family members and company executives who had been naturalized outside the legal framework.
Based on evidence presented to the committee, it could not be ascertained that there was any evidence of criminal wrongdoing or fraudulent intent on the part of ministers and members of the Cabinet
The chairman of the committee, former chief justice Myron Nicolatos, and three fellow members handed over the report to Attorney General George Savvides, who had appointed them last year to investigate whether citizenships granted on by the executive on extraordinary criteria had violated any rules at the time of approval following an Al Jazeera exposé on corruption.
"It is obvious that the Cyprus Investment Programme operated with gaps and oversights between 2007 and 17 August 2020, without adequate legislative and almost no regulatory framework," Nicolatos said, pointing to a lack of features such as interlock rules, proper legal guidance, and adequate checks at least based on the rules and regulations at any given time.
Interior ministry ignored legal warnings
The report also slammed the interior ministry for ignoring at least two warnings from the attorney general's office back in 2015 and 2016 regarding dependants of primary applicants.
The state's chief law enforcer at the time had warned that approving passports for dependants of primary applicants had been unlawful within the program's rules, while an Al Jazeera report in 2020 revealed that in many cases primary applicants who failed to meet the criteria to be ineligible for citizenship would switch to dependant status and file for a passport after the primary got approved.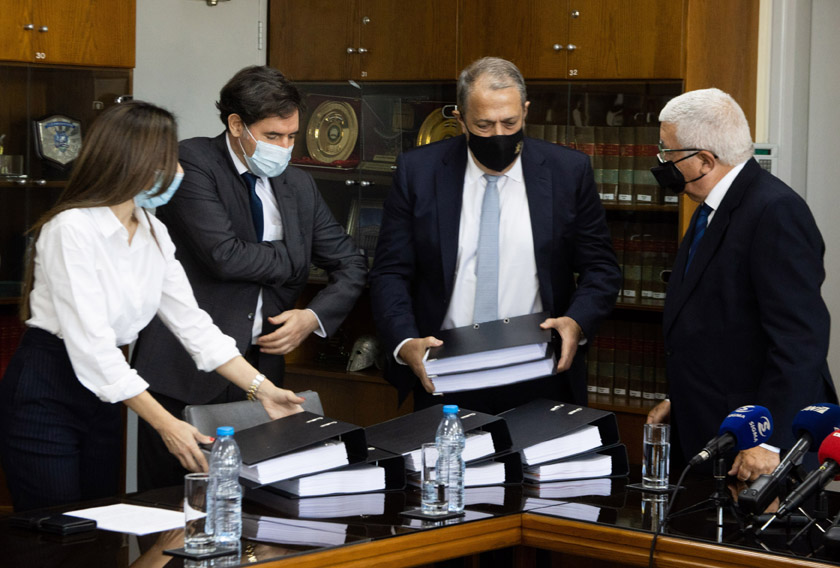 Nicolatos also said there were specific case where lawyers, accountants, banks, real estate brokers, and land developers "had not sufficiently lived up to their obligations, legal or otherwise," adding that possible criminal liabilities had been identified, mainly on the applicant side, including investors, entrepreneurs, providers, and their associates.
"From what we have before us, there are possible political responsibilities of political persons, institutions, and officials," Nicolatos added.
But the chairman made clear that based on evidence presented to the committee, it could not be ascertained that there was any evidence of criminal wrongdoing or fraudulent intent on the part of ministers and members of the Cabinet.
It is now up to the attorney general
"It is now up to the attorney general to determine this," committee member Demetra Kalogerou said Tuesday morning on state radio.
Kalogerou, who is also the chairwoman for Cyprus Securities and Exchange Commission, also confirmed stories leaked to the media that the report included a section with references to other agencies including MOKAS and the audit office.
The scope of the probe spanned three different administrations, with the overwhelming majority of naturalizations through the investor program being approved by the Cabinet of President Nicos Anastasiades.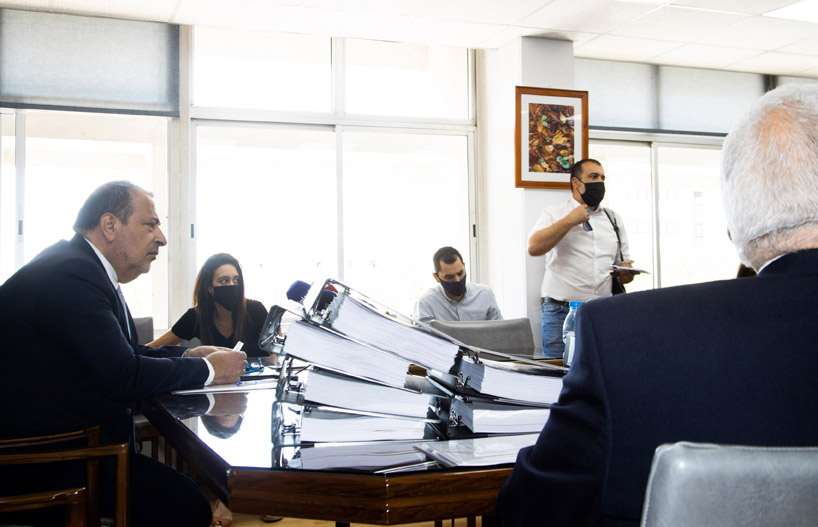 The investigation covered a period from 2017 until 17 August 2020, when new regulations passed the House, with the committee noting in an interim report there were 6546 naturalizations during the Anastasiades administration that started in March 2013.
Prior to the Anastasiades' two-term presidency, 228 naturalizations had taken place during the Christofias single term administration and before that 5 other cases were approved between January 2007 and February 2018 by the Papadopoulos administration.
The final report raised the unlawful approvals from 51% to 53% after taking into account company executives who also got golden passports through the CIP. There were also recommendations for stripping of citizenships in cases where applicants were to be proven of having obtained an approval unlawfully or fraudulently.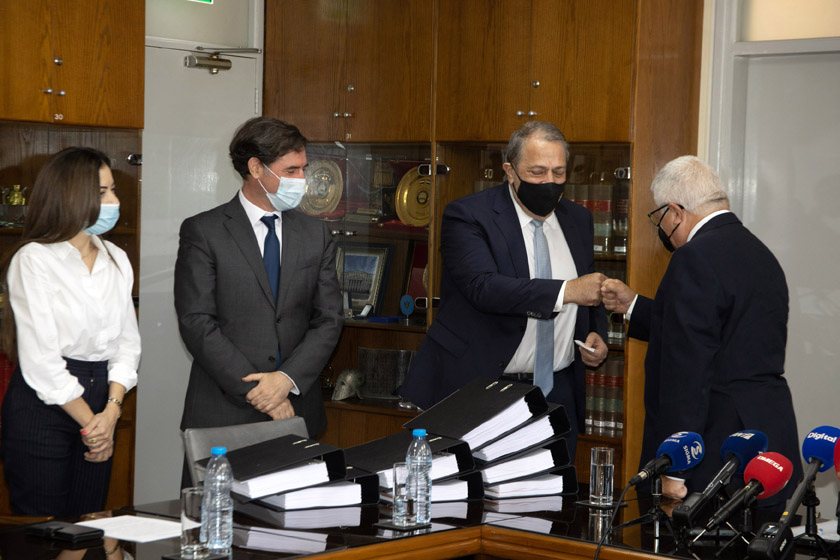 Savvides, who previously served as justice minister before becoming the nation's chief legal advisor, said a redacted version of the final report would be published at a later date.
Political opposition had previously called on Savvides and Deputy Attorney General Savvas Angelides, both of whom had sat in on Cabinet approvals of golden passports, to recuse themselves in the probe after raising conflicts of interest.
A number of current and former ministers as well as other members of the cabinet were reported to have been linked to law firms that had submitted applications through the CIP.
But no direct allegations were ever made, with previous reports saying documents during Cabinet meetings did not include specific details that would inform members on applicants.