Attorney General vows to give instructions to police if he suspects criminal offences based on passport probe findings
DIKO president Nicholas Papadopoulos has raised concerns over conflicts of interest for the state's attorney general in connection with a golden passports investigation, following a statement from the Presidential Palace on publicizing some findings but not in their entirety.
In a written statement on Wednesday, Cypriot President Nicos Anastasiades defended his administration's commitment to transparency in the golden passports probe, rejecting accusations that the government was "afraid to publish" findings from two committees.
An ongoing investigation into alleged corruption through the country's disgraced Citizenship by Investment Programme has dominated news, following the government's failure to pass a budget after DIKO gave the bill a thumbs down citing lack of transparency in the golden passport scandal.
Anastasiades said a report from a previous probe, led by Demetra Kalogerou, chairwoman for Cyprus Securities and Exchange Commission, would be published on Tuesday 29 after being cleared by Attorney General George Savvides, the MOKAS anti-money laundering, and the commissioner for the protection of personal data.
Papadopoulos accused the Anastasiades administration of taking away from the committee the right to publicize its findings while hearings were being carried out behind closed doors
The president also said any redacted interim reports from an ongoing investigation could be made publicly available at the discretion of the committee members, whose integrity was being questioned unfairly he said.
But Papadopoulos, who said he was not raising concerns over the committee members but over the state's chief law enforcer, accused the Anastasiades administration of taking away from the committee the right to publicize its findings while hearings were being carried out behind closed doors.
"The government of Anastasiades not only took out a reference about publicizing the report of the investigative committee on naturalizations, but whatever gets published will be decided by the Attorney General who previously served as a member of the Cabinet that approved passports," Papadopoulos said Wednesday on a news talk show.
Attorney General invokes "public interest"
Savvides, who served as Justice Minister before assuming his current position, dismissed DIKO's accusations, arguing that the law gave the attorney general the right to decide whether probe findings would be published based on "public interest" criteria.
But the attorney general clarified he would still be passing along to the Cabinet any committee recommendations on revoking investors' passports, along with instructions to police for criminal investigation if he suspected a criminal offence based on the findings.
While according to Cypriot law originally only the President's Cabinet could appoint a committee for an independent investigation, amended legislation also authorizes the Attorney General to do the same in cases where the President or a member of the Cabinet might be implicated.
Current law further states that the committee has the authority to publish its findings in full or consult with the state's attorney general about selective publications when there is an issue of threat against national security.
DIKO cries foul over double standards
DIKO's leader accused Anastasiades of double standards, saying the President was adamant about probe findings being published back when he was leading the opposition.
"The inconsistency and hypocrisy coming from the government is obvious. In case of the Mari (explosion), it was Mr. Anastasiades who kept insisting that probe findings be published regardless of whether parallel investigations by a committee and the audit office were to take place. What's his problem today?" Papadopoulos wrote on Twitter.
Savvides has defended his stance on keeping probe findings away from the public eye, saying this week he was not willing to allow police investigations to be influenced in any way.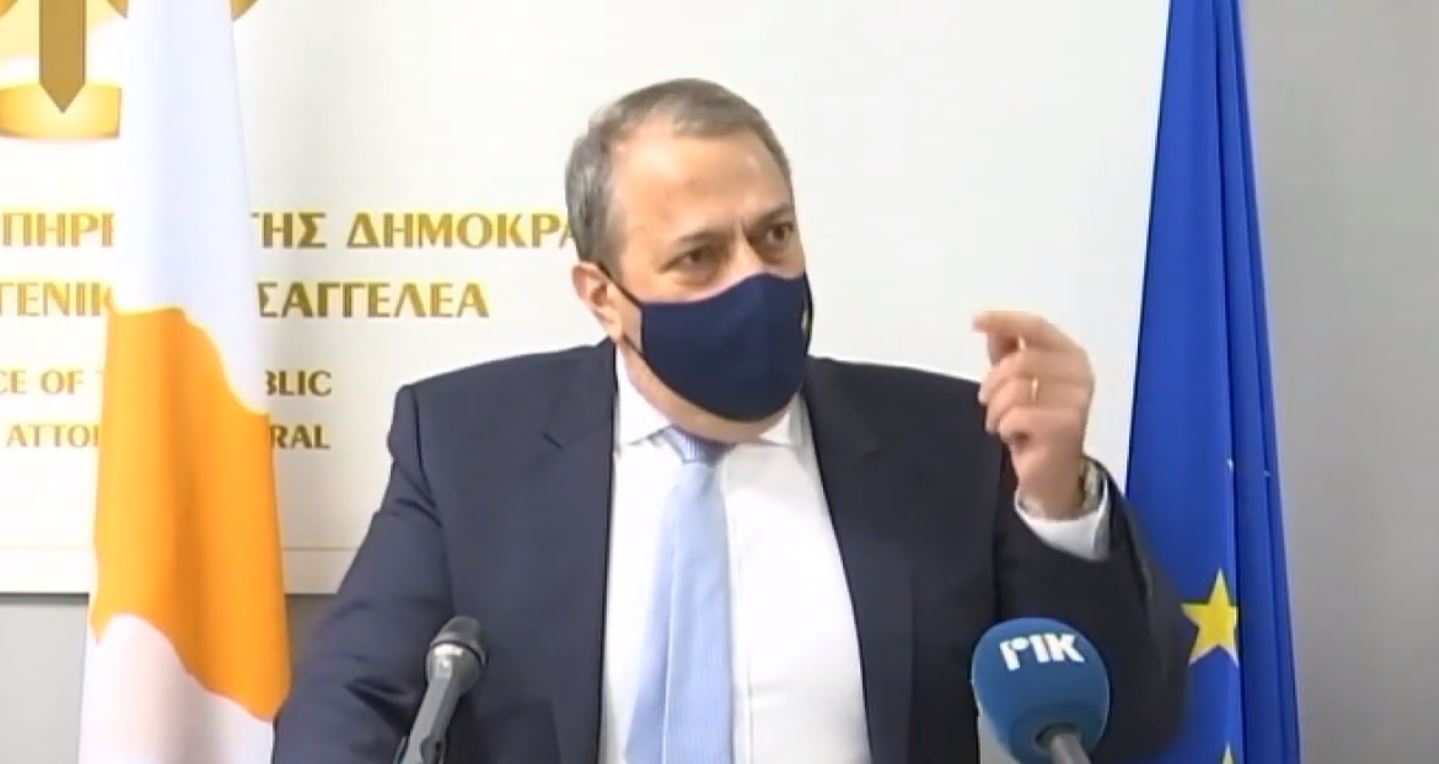 The attorney general, who made the comments while announcing another probe into CYPRA slaughterhouse -following allegations in some media over favouritism by state officials towards the company- went on to clarify that probe findings either about CYPRA or the golden passports, to the extent they might influence the course of police investigations on criminal matters, won't be published.
"I believe, in my capacity as the state's attorney general, it is my duty to ensure that information which could potentially lead to a criminal investigation for criminal offences is protected," Savvides said.
The attorney general said sections within the probes that relate to other non-police matters would be published, adding "you will see this in due course."
New probe in the mix
Savvides also said the CYPRA probe would not look into State Comptroller Rena Georgiou, whose husband and children own the slaughterhouse, citing an ongoing disciplinary probe that has already been launched against her.
Georgiou, who was originally appointed on the passport committee lated dubbed the Kalogerou probe, told media last year she was stepping down citing personal reasons. After Georgiou resigned, Kalogerou then took over the team and worked alongside Deputy Accountant General Andreas Zachariades and state attorney Elli Florentzou from the Legal department.
Kalogerou committee's litmus test
Kalogerou, who recently joined the ongoing committee investigation on golden passports, had been appointed by the Cabinet last year to lead an investigation into a number of cases handpicked by the interior minister involving suspicious naturalizations linked to foreign investment. The chairwoman concluded that seven persons should be recommended for passport revocation while twelve others needed to be further scrutinized.
But legal experts last year cried foul over Kalogerou committee's composition, saying probes on such matters ought to be "fully independent."
Critics went on to point out that Kalogerou had been appointed CSEC chairwoman by the Cabinet, while Zachariades was a civil servant and Flourentzou was an attorney in a department that acts as the state's legal consultant.
In his statement, President Anastasiades said all redacted information minus private details would be published after all police investigations are completed.
Cypriot law calls for any probe findings published with redacted information due to national security concerns be given in full, in an unredacted version, to the Speaker of the House.