Detained suspect with prior conviction denies involvement, drug squad commander says cannabis bust 'major blow to traffickers'
Cyprus' drug squad has seized cannabis hidden in a pet food shipment this week, with authorities arresting a local man who denies involvement.
Police said 132 kilos of cannabis were found on Tuesday inside a container at Limassol's New Port, after it was offloaded from a commercial ship that departed Spain and arrived in Cyprus last week.
The exact date of the ship's arrival was not clear but an official report said there were 24 pallets of pet food in the container, totaling 915 items, while in two pallets there were 132 air-sealed nylon bags of cannabis hidden inside the products.
Drug squad commander Michalis Katsounotos told Knews the operation took place locally after evaluating information from sources, clarifying there was no tipoff from Spanish authorities.
Local media said a 38-year-old male suspect was arrested on a court warrant after police officers intercepted his vehicle Tuesday late night before midnight as he was driving in Limassol.
Unrelated reports suggested there were big delays in pet food deliveries in the Republic of Cyprus due to the ongoing pandemic and other situations around the world, such as the war in Ukraine.
Katsounotos said no delays pertained to drug operations but confirmed the products seized by officers were dog and cat food products from proper brands.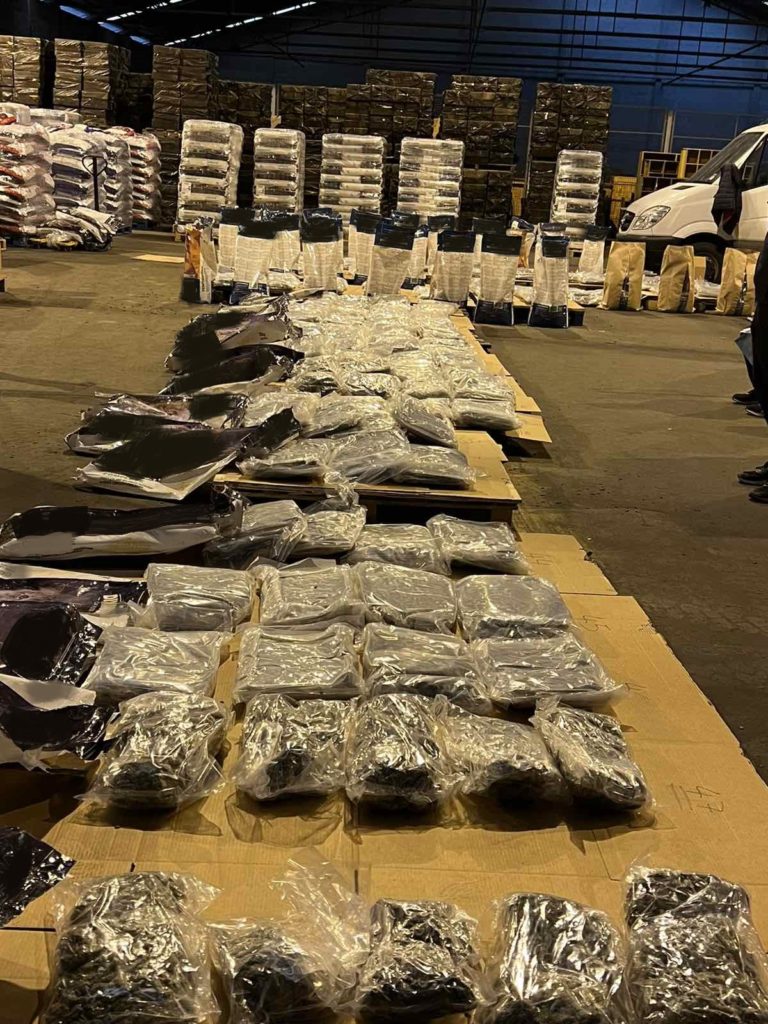 Local media said the suspect was not the official recipient of the shipment, with police saying the shipment was in the name of another individual who was not considered to be implicated in the case.
The detained suspect is reportedly known to police authorities for involvement in similar cases in the past.
Local media also said the suspect had served a prison sentence in the past but has reportedly denied involvement in this case.
"We believe the specific case is a major blow to drug traffickers," Katsounotos said.
The commander, who served as police spokesperson before taking the helm at the drug squad, also said officers were investigating the suspect's claims.
"We will leave nothing to chance," Katsounotos said, adding authorities had no doubt the drugs were brought into the Republic for local use.