Checkpoint drug seizure and male driver's arrest in Agios Dometios leads police to female suspect in Nicosia
A woman in Nicosia has been arrested in connection with a drug trafficking case under investigation after customs officers at the Agios Dometios checkpoint found drugs inside a car two days earlier.
According to police, a 35-year-old female described as a Nicosia resident was detained Wednesday on drug trafficking charges in connection with an ongoing investigation.
Police said investigators obtained testimony against the female suspect, believed to be a foreign national, with drug squad officers rushing to her residence and detaining her on a court warrant. On Thursday a local judge ordered the woman remanded in custody for six days.
Two days earlier, a male suspect believed to be Turkish Cypriot living in the north was remanded in custody for eight days after he was caught Monday at the Agios Dometios checkpoint with drugs inside his vehicle.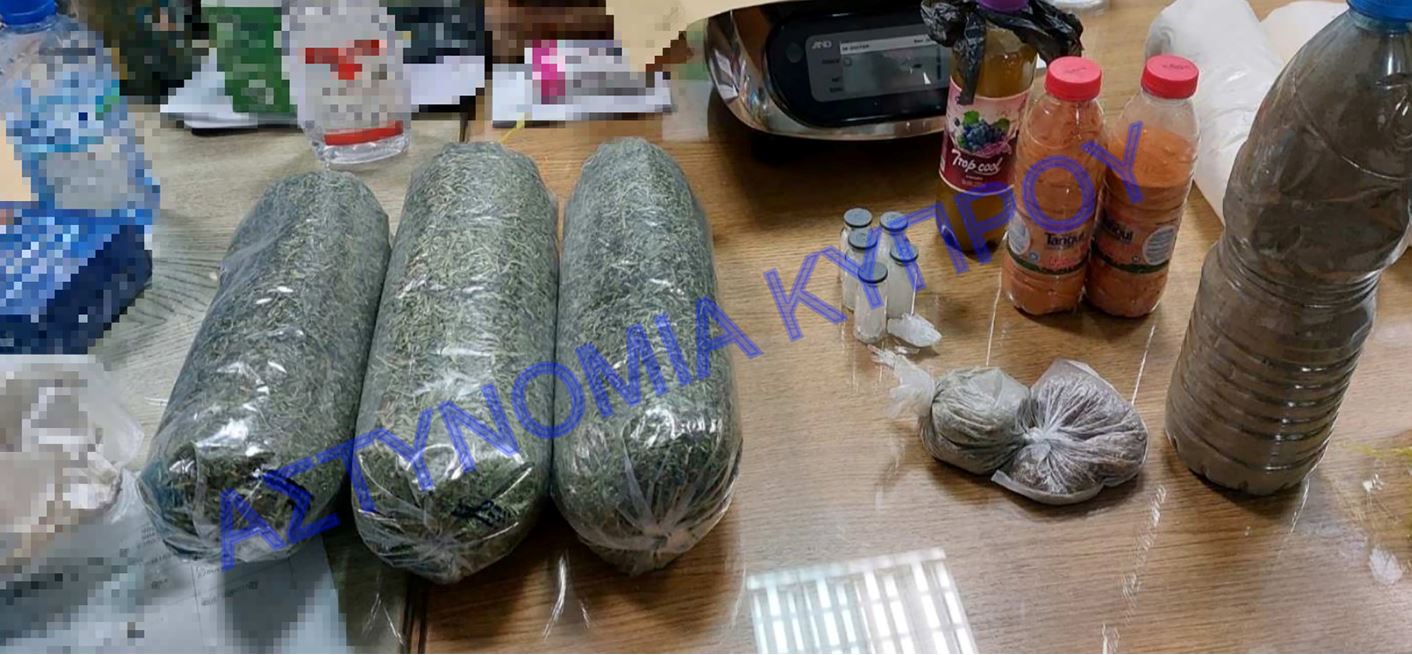 Police say the conspicuous driver was not on their radar prior to the bust bus his car with Turkish Cypriot license plates had been flagged for inspection.
Knews has been told that Greek Cypriot customs officers got suspicious over pieces of luggage in his vehicle and proceeded to inspect the car as he was attempting to cross from north to south.
An official report said findings included 8 kilos and 641 grams of methamphetamines, 1 kilo and 546 grams of cocaine, 293 grams of heroin, 468 grams of synthetic plant material, 378 grams of liquid of unknown substance and 69 grams of plant material of unknown origin.