Police say Chinese woman on scooter deliberately made her way to dignitaries platform just before parade in Nicosia
A bizarre incident unfolded at the military parade in Nicosia last Saturday, when police officers were caught on video tackling a Chinese woman on an e-scooter as she was approaching the dignitaries platform.
According to daily Phileleftheros, a person described as a Chinese female who holds a British passport, was arrested on Saturday after she attempted to approach the dignitaries platform during the parade on Independence Day, a celebration in the Republic of Cyprus that coincides with the same holiday on the same day in China.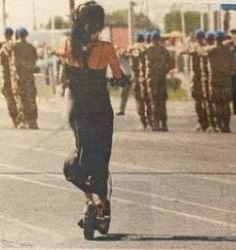 Local media said the woman, who was on a stand-up electric scooter inside the parade strip in Strovolos moments before the event was to take place, was seen being escorted away by several police and security officers.
Police spokesperson Christos Andreou, who appeared on AlphaNews Live on Monday, said the woman had entered an area cordoned off by police by making her way through a point where no officer was present.
"She used an electric scooter to approach the platform for dignitaries and when she was spotted by our members, she was intercepted and arrested," Andreou said.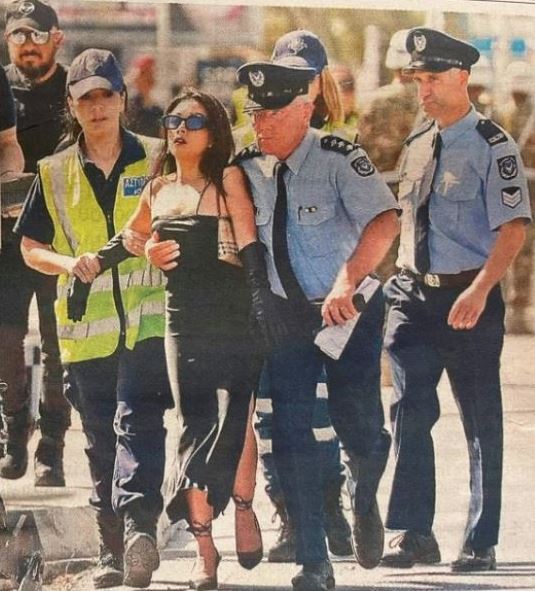 Asked by the TV host to clarify why the woman had been arrested instead of being instructed to move back, Andreou suggested the woman appeared to have had a specific motive.
"The person in question had shared specific information that showed she had deliberately taken this course of action, and based on this evidence, she was detained after being caught in the act," the spokesperson said.
Andreou said the woman was released after being charged with disorderly conduct and disturbing the peace.
Police declined to provide further information.
Knews has been told that the woman was not on the guest list, while additional reports in the media suggested she wanted to deliver an envelope to a presidential candidate.