Nicosia stays the course as angry EU lawmakers probe deal fearing European Commission cozied up to Big Pharma
A Cypriot top health official told medical professionals over the weekend that the state's vaccination committee was constantly updating its decisions as new data on COVID-19 jabs became available, but the comments stopped short of stating new policy as criticism towards Pharma and EU bosses is picking up steam.
Health Ministry's permanent secretary Christina Yiannaki told a medical conference on Saturday that the Republic of Cyprus' National Vaccination Advisory Committee was constantly updating its decisions as new data was being made available on coronavirus vaccines, adding that the jabs still remained the first line of defense against COVID-19.
"It is noted that such actions were implemented amid the challenges and difficulties of the COVID-19 pandemic, where it is widely accepted that vaccinations are the only way out of this," Yiannaki said.
Cyprus using both new and old versions
The permanent secretary said two updated Omicron booster shots were currently being provided in the Republic of Cyprus, one offered by Pfizer targeting BA.4 and BA.5 subvariants and one by Moderna targeting BA.1, while both bivalent vaccines were also known to target the original strain of the virus.
But while the European Medicines Agency last week approved Moderna's adapted Spikevax that targets BA.4 and BA.5, the updated jab is not offered in Cyprus according to Yiannaki.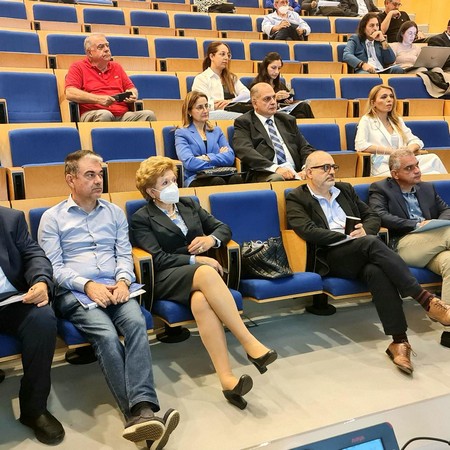 Nicosia's decision to offer updated but not up-to-date BA.1 vaccines ahead of winter has been criticized by some experts, including local scientist Leondios Kostrikis who argued there was no benefit from using old vaccines.
"We should have sent these vaccines back to the manufacturer. It's like buying last week's lottery," Kostrikis said.
Last week the European Public Prosecutor's Office confirmed that it had an "ongoing investigation" into the acquisition of COVID-19 vaccines in the EU but did not name any company
But EU Health commissioner Stella Kyriakides, who defended the older vaccines on Cypriot state radio two weeks ago, said the European Commission already had in place signed contracts with Pfizer and Moderna for specific jabs.
The comments raised questions both in Cyprus as well as across Europe, where scientists and politicians raised concerns over the terms of the contract and Brussels' push of specific vaccines.
A day after Kyriakides made the comment on the radio, Pfizer CEO Albert Bourla also raised eyebrows when he met with the commissioner in Washington after he skipped a special hearing with EU lawmakers.
The special parliamentary committee known as COVI has raised questions over communication between European Commission President Ursula von der Leyen and Bourla right before the two sides signed a multibillion-euro vaccine contract in May 2021.
Texts during contract negotiations go missing
Bourla, a Greek-born scientist who took over the company three years ago, reportedly had phone calls and texts with von der Leyen that had gone unnoticed until The New York Times published a piece in April 2021 titled "How Europe Sealed a Pfizer Vaccine Deal With Texts and Call" prompted EU lawmakers to inquire further.
The European Ombudsman has launched a probe over concerns about lack of transparency after the commission said it could not locate the texts, arguing that it also has the right not to keep records of Von der Leyen's text messages.
"Due to their short-lived and ephemeral nature, text and instant messages in general do not contain important information relating to policies, activities and decisions of the commission," EU's executive branch has said.
Concerns about cozying up to Big Pharma
But Belgian MEP and COVI chair Kathleen van Brempt said committee members wanted to know more about the negotiation and the bloc's contractual obligation to buy Pfizer vaccines. Committee members also expressed concerns over an apparent cozy relationship with Pfizer's CEO and argued that a heavily redacted copy of the contract shared with lawmakers did not reveal much.
"We need to know why the biggest contract is the least transparent. We need to understand why the EU is obliged to buy 1.8 billion Pfizer/BioNTech vaccines, regardless of the needs, regardless of whether new and better players have entered the market," van Brempt said in a tweet.
Pfizer executive Janine Small, who filled in for Bourla at the hearing, argued information had to be protected for commercial reasons. She further denied the company had negotiated the contract over texts, saying such talks involve too many people and take too far long to be conducted by messages.
"I know that because I was involved in all the negotiations and discussions from the very start in 2020," Small said.
COVI members shocked at lack of testing
Another question asked by Dutch MEP Rob Roos prompted Small to admit that Pfizer never tested to determine whether their vaccine could stop the transmission of coronavirus between humans.
"No. We had to really move at the speed of science to really understand what is taking place in the market," Small replied.
EU politicians and member states including Cyprus have been criticized for using COVID passports throughout the union to force people to get vaccinated, citing scientific experts who claimed vaccinated people could not transmit the virus to others.
But Romanian MEP Cristian Terhes, who was visibly upset at the hearing and spoke in a loud voice, put together a press conference the following day lashing out at both pharmaceutical companies in question as well as EU bosses.
"We were shocked to find out yesterday that they haven't tested their vaccine to see if it's stopping the spread of the virus," said Terhes.
The MEP, who had voted against the EU digital certificate, said many of his colleagues had voted in favor "because they believed what these companies had said, that if you get vaccinated you won't be infected and you will not spread the virus."
But Pfizer never made such a claim.
Back in December 2020 Bourla himself told NBC that it was still unclear whether vaccinated individuals could carry the virus or transmit it to others.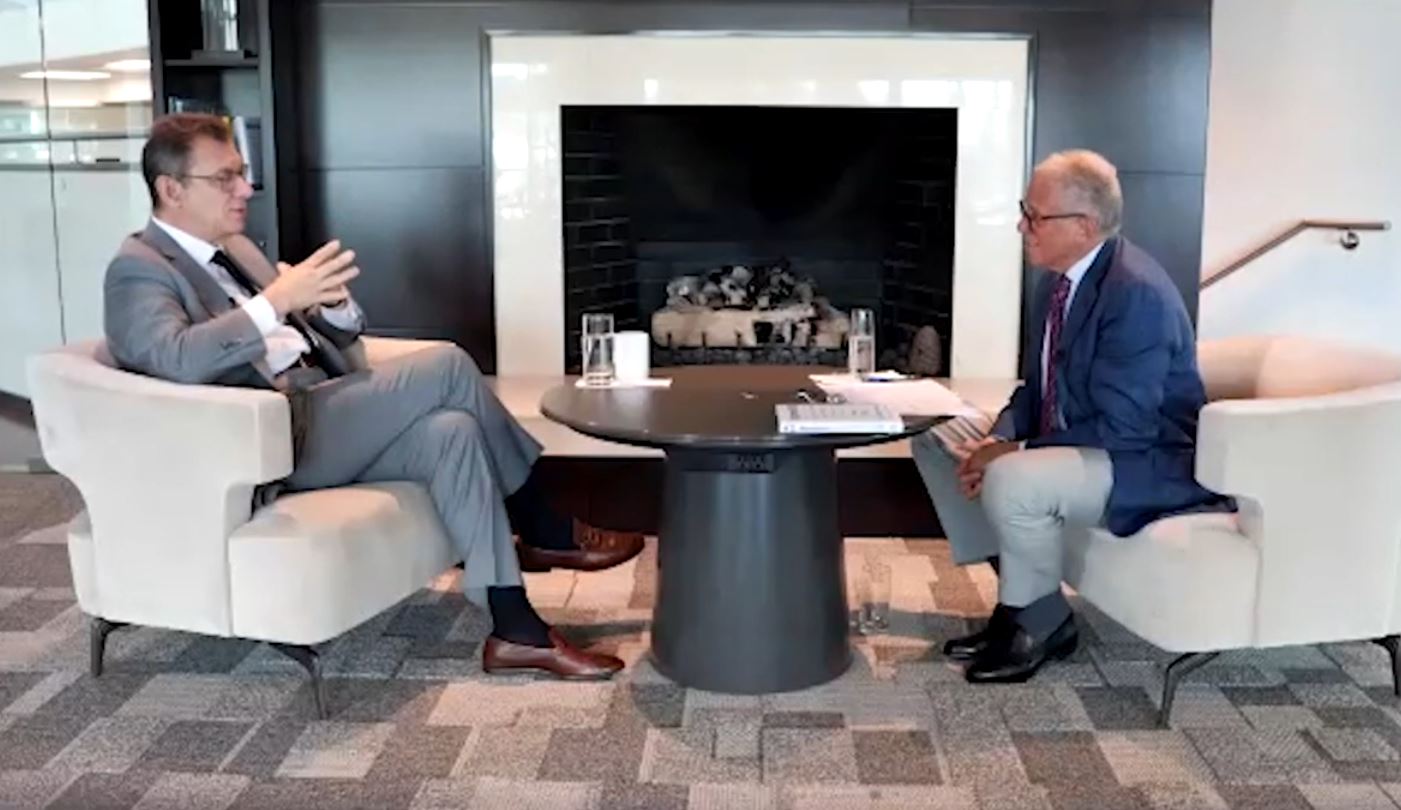 Last week the European Public Prosecutor's Office confirmed that it had an "ongoing investigation" into the acquisition of COVID-19 vaccines in the EU but did not name any vaccine company in its brief statement.
The Israeli connection
In a July interview with Chatham House, an international affairs think tank, Bourla said the company had been searching for a country to test "herd immunity," adding that after considering a number of states, Pfizer chose Israel which had secure borders.
"If we were doing it in one of the European countries, for example there is freedom of movement, so people who were not vaccinated would come in, etcetera, that wouldn't be very efficient," Bourla said.
The CEO also said Israel had a very good healthcare system and electronic medical records, both which were necessary for the task.
"But the most important thing -because we nailed down to three countries that could do that- it was Bibi, Netanyahu, who was really very forceful in convincing me that Israel is excellent in executing in terms of prices," Bourla said.
It then turned out that the Israelis were the first to discover that vaccines did not last long, said Bourla, who also pointed out that Netanyahu's successor had also taken a controversial decision to push for re-vaccinations "until it became the norm everywhere."
Yiannaki told conference participants on Saturday that the Cypriot health ministry had always invested in immunizing the population through vaccination.
New variant in the mix
As of 20 October of this year, 81.6% of the population over the age of 18 had received primary vaccination, while 72% were vaccinated with a booster dose, including the 3rd, 4th and 5th one, Yiannaki said.
Cypriot epidemiologist Michalis Voniatis told state radio on Monday that the Omicron subvariants BA.4 and BA.5 were currently prevalent within the community but did not rule out that a new BQ.1 sub-lineage detected in Europe could cause further increase cases.
"This could increase cases and but information available up until now suggests the new variant is less harmful," Voniatis said.