The foundation stone for the new Power Energy Cyprus Ltd (PEC) power plant in Vassiliko was laid today by President Anastasiades.
It is the first private power station in the works and will make use of conventional fuel, primarily natural gas and oil. The power plant is expected to be up and running in 2021 and is expected to drastically change the Cyprus electricity supply market.
Currently the state run Electricity Authority of Cyprus holds a monopoly in the market, with a few producers generating electricity by means of photovoltaic parks.
In his speech President Anastasiades said that the project will contribute to Cyprus's economic growth but also contribute towards a significant reduction in the price of electricity.
''It is therefore with great pleasure and satisfaction that I see the start of such a project, which I must point out, is also of particular importance for the fact that it was designed, funded and implemented exclusively by private initiative and private capital'', said Anastasiades.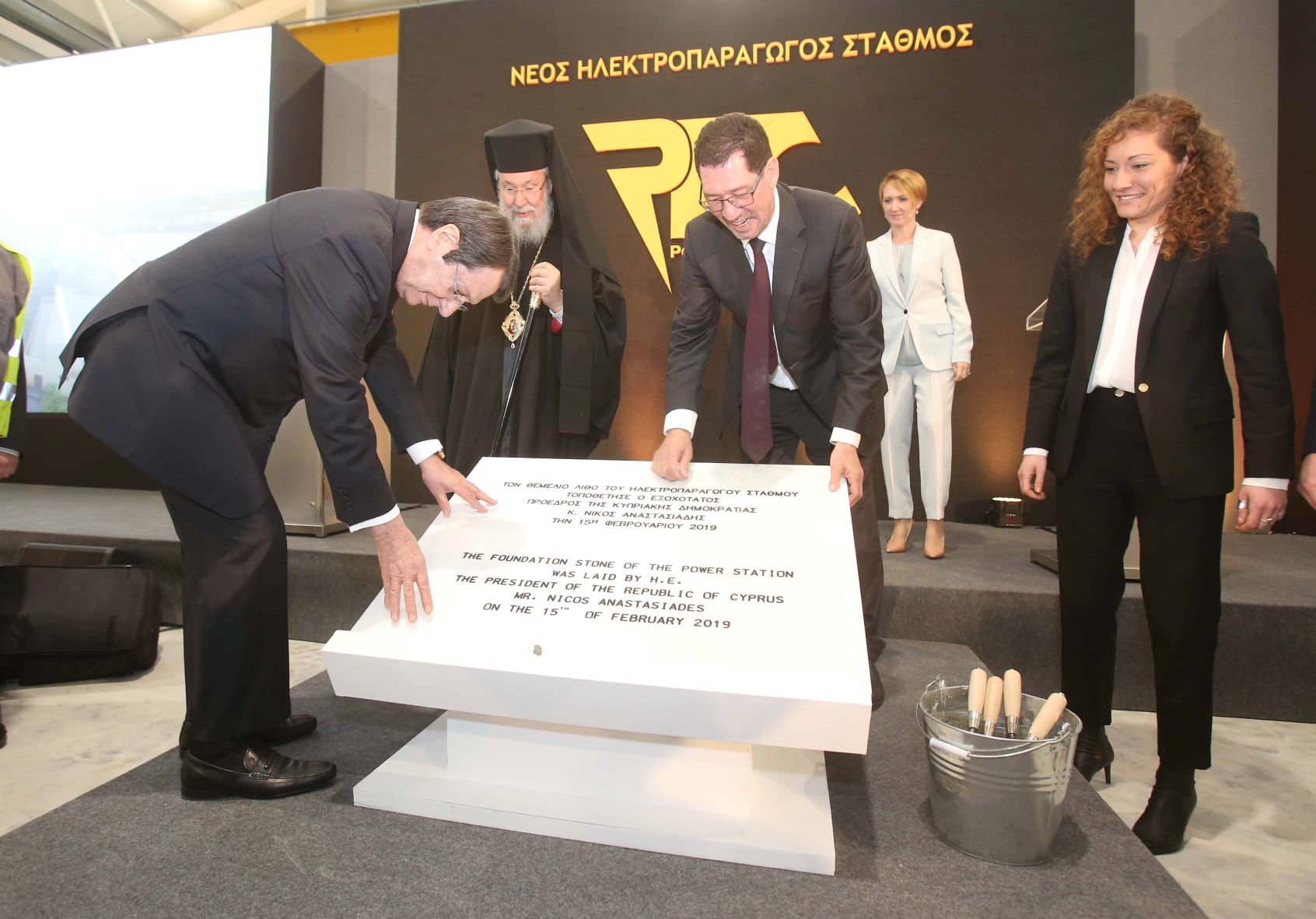 Investment in the the power station is expected to reach 200 million euros and will be constructed by Cyfield. 
The much awaited liberalization of the Cyprus electricity market was part of the EU/IMF reforms package which followed the collapse of the Cypriot banking sector.
In his speech Anastasiades alluded to this by saying that ''the financing of such an ambitious and high-cost project has been secured due to the recovery of the country's economy and the banking sector, which in this case demonstrates the usefulness of the existence of robust banking institutions in our country''.
''The project will radically change and will positively fuel the country's electricity generation and consumption sector, offering the Cypriot consumer not only cheaper electricity but also a choice...''
''As we have long pointed out, energy costs and the lack of environmentally-friendly energy choices have been a chronic hindrance to our country's growth potential, and with the new situation it creates the prospect that any development initiatives that have been postponed will now move forward, while any stress to family income will be corrected and in this way families will benefit''.