Stena IceMax, a drilling ship commissioned by Exxon Mobil to explore for hydrocarbons in block 10 of Cyprus' exclusive economic zone has arrived in Cyprus. On Saturday morning, authorities issued a navigational telex (navtex) for the target "Delphini", valid until February 25.
 
The navtex 376/18 issued by Cyprus on Saturday morning, at 6.00 am local time (4.00 am GMT), informs mariners about the drilling operations of Stena IceMax at the "Delphini" target. Drilling operations were expected to commence on November 15.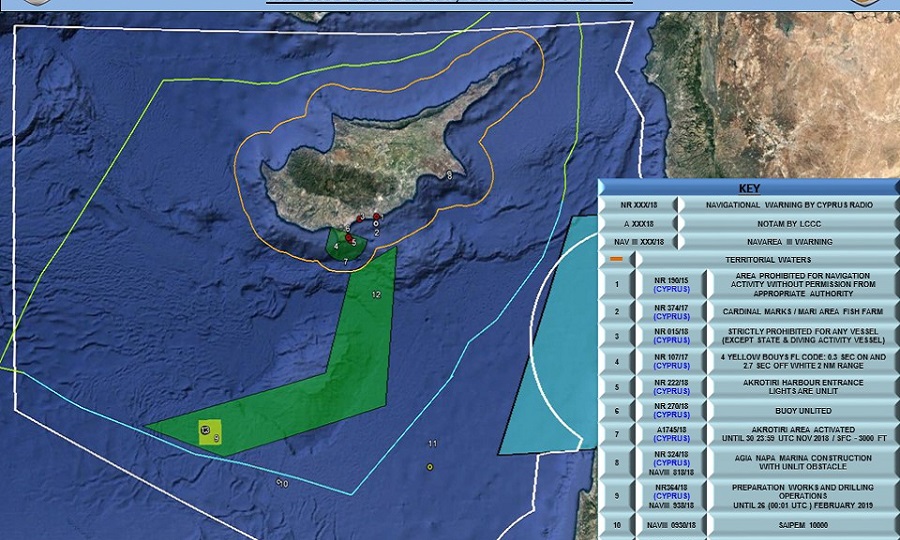 The navtex is valid until February 25, 2019. A safety zone of 500 meters is established around Stena IceMax and entering this area is prohibited for any reason.
 
Violation of the safety zone will be considered as a criminal offence against the laws of the Republic of Cyprus and the 1982 UN Convention on the Law of the Sea, the navtex concludes.
 
On Friday, the Cyprus official government gazette published a decree issued by the Minister of Transport, aiming to safeguard both the rig and marine navigation during the drilling period.
 
Exxon Mobil was awarded, together with Qatar Petroleum the exploration licence in block 10 of Cyprus' EEZ.