Horrific details emerge about an arson attack at a local dog shelter, while a fire was averted outside Akamas
New horrific details have emerged after a fire was averted outside Akamas, with a Paphos dog shelter saying a hateful act was behind an arson attack that threatened the wellbeing of about a hundred canines under their protection.
According to Cyprus News Agency, a fire broke out on Monday afternoon at 2:22pm at the village boundary of Neo Chorio, Paphos district, less than one kilometre from the eastern boundary of Akamas Peninsula National Park. The fire was traced back to a location outside a residential yard at the edge of the village. 
A Facebook comment posted by "Alex's Farm Of Strays Animal Rescue" on Monday evening, gave another account and timeline of another fire incident. The manager of a local dog shelter in Tremithousa, some 20 miles to the south, wrote on Facebook that she received a phone call around 1:30pm regarding a fire.
'For many years, local councils around here have been trying to close down our shelter, one way or another'
"I received a phone call from the Paphos fire department I couldn't believe something like that would ever happen as they informed me that an individual had set fire to the dog shelter and that the poor dogs were about to be burnt alive while in their cages."
According to the local dog shelter, which is the only one in the area, in general locals have not been supportive of their mission to rescue stray animals, saying they have not received any help from local authorities.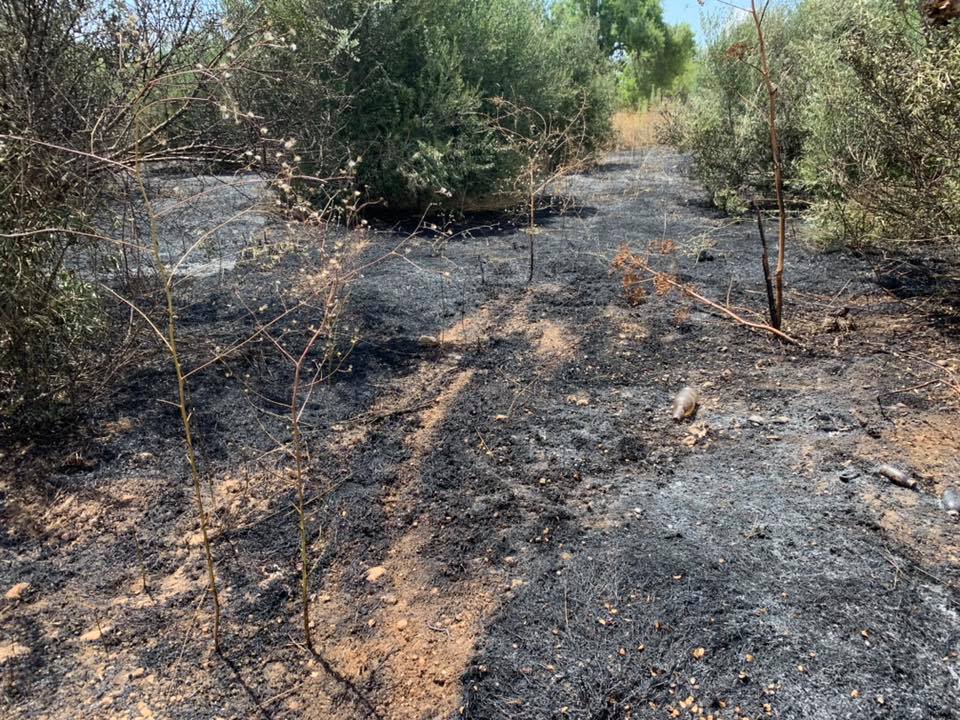 "For many years, local councils around here have been trying to close down our shelter, one way or another," the shelter said.
The spokesperson of the Forestry Department, Andreas Christou, confirmed a fire had originated just outside the national park's boundaries but said they were unaware of another fire or whether or not there was an animal farm in the area.
"There could be another fire in the area," Christou added.
According to sources, both Paphos fire fighters and national park rangers were involved in the response to the Neo Chorio fire, while it was not clear whether a connection between the two fires was being suspected.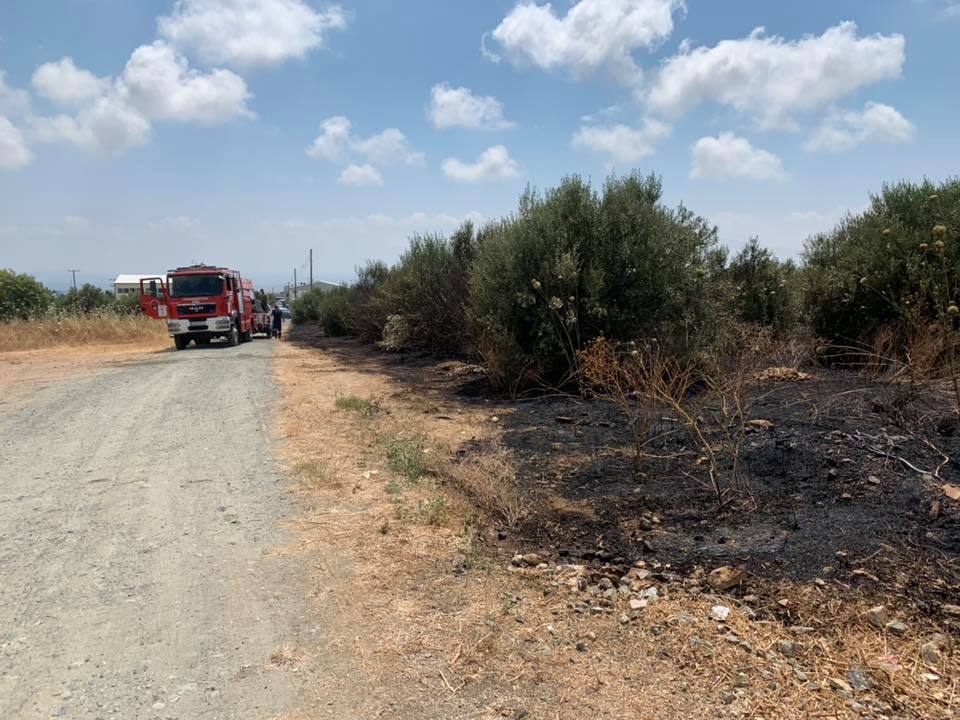 Christou told Knews the forestry department is responsible for any wildfire that takes place within two kilometers from national park boundaries.
"The fire took place in a small area and it was quickly put out," Christou told Knews.
But the shelter took it a step further, calling on the government to step in and offer assistance and protection.
"All we ask for is the government's protection and assistance… there are so many cases where the indifference of the police and the state has led to people doing monstrous things. And no one steps in until it's too late."
"Our work will never stop whether they like or not," the Facebook post said.
Information on how members of the public can help the local shelter is posted on their Facebook page, including an update on the dogs and details for donations.
Knews reached out to the local shelter and confirmed the incident. Due to time constraints in the aftermath of the fire, it was not possible to get further comments. Police told Knews no report had reached their department as of Tuesday morning regarding the dog shelter incident. Photos by Alex's Farm Of Strays Animal Rescue.