Owner seeks justice following his dog's cruel death during a fire, mixed reactions on social media
Social media users woke up to a horrific animal cruelty story out of Larnaca, with pictures of a dead dog posted on Facebook showing it was burned alive inside a cage.
According to a social media post on an animal advocate group on Facebook, a dog was burned alive inside a cage during a fire in a rural area.
Disturbing animal cruelty image below - viewer discretion is advised
Based on available information, the dog was inside a small cage when it met a cruel death. Photographs showed it lying dead on the ground, with the body completely burned while another dog was sniffing the charred remains.
The owner said he couldn't keep the canine at home because he was told that dogs were not permitted in his apartment building. He also asked social media users in the group not to prejudge and that he simply wanted to seek justice.
"I hope people won't judge me and say I was neglecting my dog, just behind the cage there was a wooden dog house three metres long where it could go inside," the owner wrote.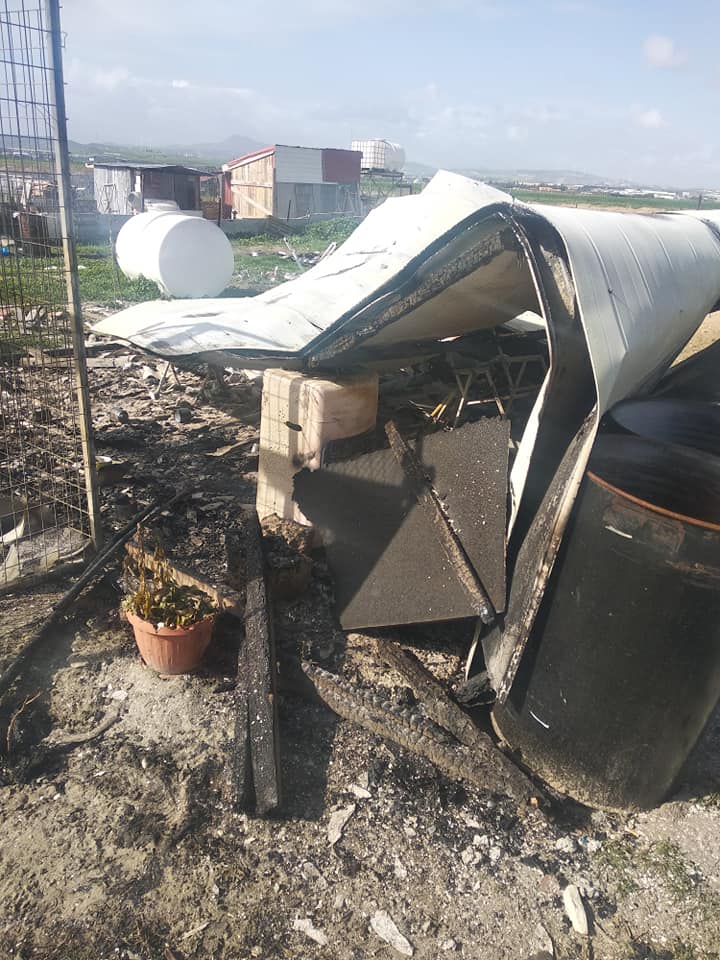 But some comments criticised the fact that the dog was left to fend for itself locked inside a small cage, where it could not escape the fire.
"Dogs should be staying at home, not in a cage or in a field," said one commenter.
Others called for justice to be done and used bad language and swear words towards the perpetrators, saying hopefully would face a similar fate.
One comment also picked up on another photo, saying the dog that was sniffing the charred body appeared to be very thin.
"I'm so sorry for the puppy. The other dog in the photo, why does it seem to be skin and bones," the Facebook user asked.
One person said the other dog could be homeless while others pointed out that there are many dogs used for hunting that end up homeless, neglected, and undernourished because their owners abandon them.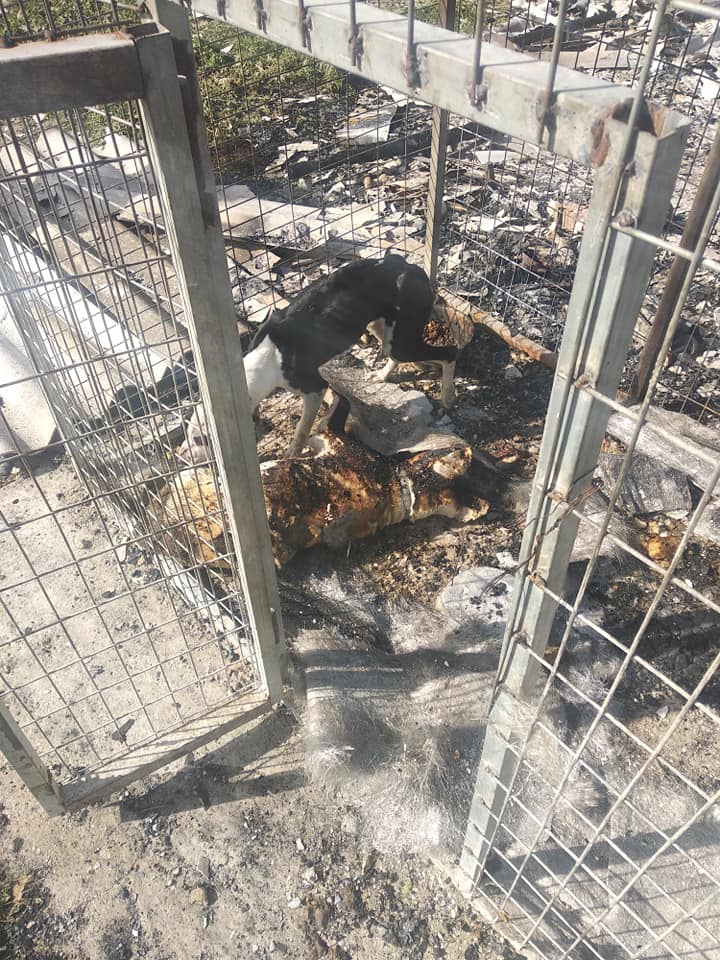 The Animal Party issued a statement condemning the horrific crime, while also saying the police who went to investigate the incident came away empty handed.
"The Animal Party of Cyprus condemns such criminal, lawless, and barbaric acts. To those who are possibly behind this abominable act we say this is a double crime because they committed a crime against a defenceless and innocent animal that did not even have the possibility to protect itself and had no way of escaping the terrorizing flames."
APC has said previously that Cyprus is lagging behind when it comes to dealing with the needs of animals, animal owners, and animal offenders including cruelty cases. A recent decision by the government to push forward with an animal police force has received mixed reactions but was generall praised for a step forward.