Greek TV crime show says navy officer's death in Limassol was glossed over by Cyprus police who never fully investigated
An investigative TV show is raising questions over the death of a Greek commissioned officer in Cyprus, a case initially treated as suicide but experts believe police glossed over facts that could point to a premeditated crime.
Last year Vangelis Frangoulis, a 29-year-old Greek merchant navy officer, was found dead in the driver seat of his antique car inside a garage he had been renting in Limassol as a workshop. Police at the time said the incident on 3 October 2020 appeared to be suicide and gave no details to the press, citing family and privacy protocols.
But the lieutenant's mother says her son did not take his own life.
Nectaria Vlahou appeared on "Light In The Tunnel" - a Greek show dedicated to searching for missing persons and solving crimes - raising questions over the investigation of her son's death and listing a number of important signs that point to foul play.
According to the mother, police did not ask to examine CCTV footage outside the shed until seven months later but it was too late
Vlahou was likened on the show to another woman who took Cyprus to European Court over the death of her Cypriot-Australian son, a young soldier whose death in 2005 was ruled a suicide but authorities now have reopened the case.
According to Vlahou, police did not ask to examine CCTV security footage outside the shed, adding there was only one entrance and the camera would have clearly shown who went in and out.
The mother said police never asked for the cameras until seven months later, when she handed the evidence to them but it was too late. Reports said it took months for her inquiries and requests to take hold so that she could make statements on the case, saying investigators told her that data from the day of the incident was not retrievable because the recording was too old.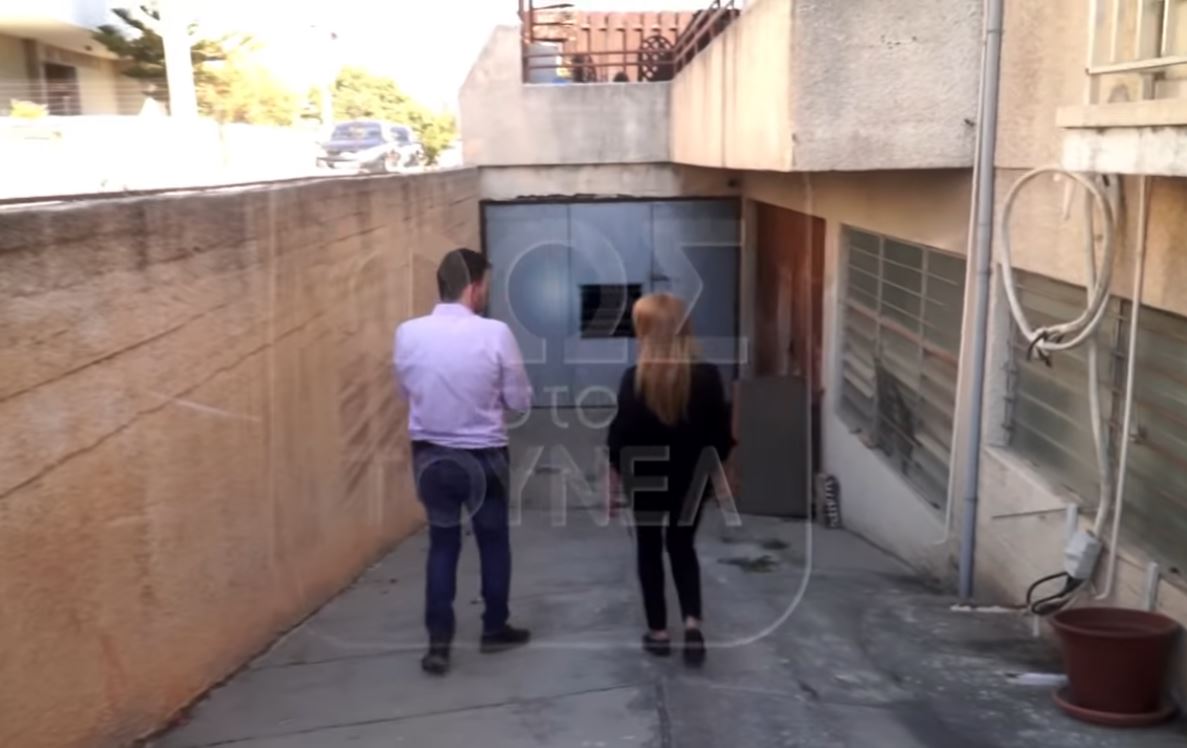 A witness who spoke to the investigative journalist on location in Limassol while filming for the show said she heard "very loud music" coming out of the shed that day, which started at 2pm and ended at 4:30pm.
But the mother also pointed out that there were no blood stains whatsoever in the vehicle. On the show, it was speculated that Frangoulis could have been stabbed elsewhere and then placed into the car or killed in the vehicle and everything was cleaned afterwards. She also added that police investigators never checked for fingerprints on the vehicle or other evidence including DNA.
Reports also said a state forensic pathologist had examined photos from the scene and determined it was suicide, after police said a handwritten note was found in the garage.
"Just by looking at photographs, he decided that my son committed suicide"
But the mother pointed out that the state pathologist, whom she described as a person currently suspended from his position while being involved in another disputed case, never bothered to show up.
"I was waiting for the forensic examiner to arrive for an autopsy at the scene of the crime. Just by looking at photographs, he decided that my son committed suicide," Vlahou said.
Earlier this year state forensic pathologist Sofocles Sofocleous was suspended by the health ministry, according to local media.
While the former head of the forensic pathology department was removed from his post over disagreements during the coronavirus pandemic, older reports pointed to health ministry officials calling on the service to adopt best practices and standards used by their international colleagues in the field.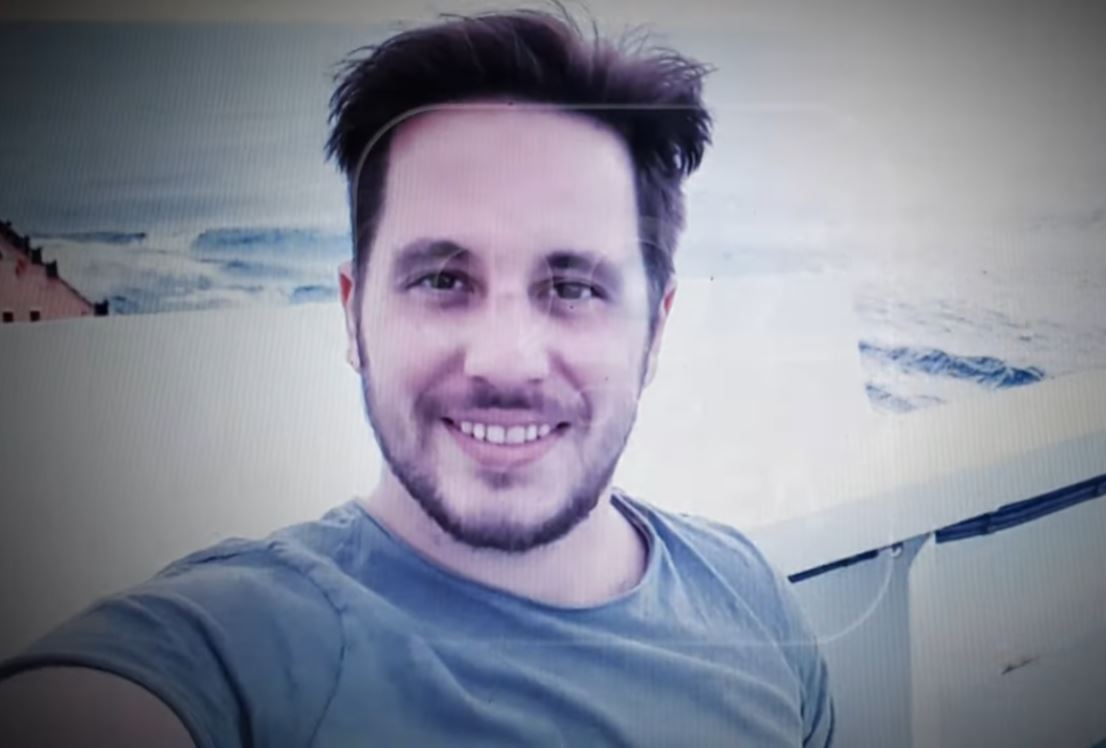 The day prior to his death, Frangoulis met with friends to celebrate his free-diving certificate, while he had too much to drink on that Friday night according to reports.
But a panel on the show pointed out that witnesses were not interviewed to make statements to police, such as those in the video the day before his death as well as individuals who had a discussion with him that morning including others who could be implicated in alleged relationships.
Brother gives background of that morning
His brother, who said the two had made plans to go diving the following day, told the show that Saturday early morning around 6:30 "he sent me a text message that he was going to swing by the place of his ex and so I decided to go there as well in case something might happen." 
"When I got there, they were having a discussion, with the girl and her father. It took me an hour to convince him to leave," the brother said.
Additional reports said Frangoulis suspected that another man had entered the girl's life and wanted to seek an explanation, while the father had taken issue with the visit at the house, saying they would become the subject of ridicule in the neighborhood.
"We agreed to meet that afternoon to talk it out all together," the brother said, adding that he went to talk to Frangoulis afterwards because he was upset when he left.
"You are not my brother anymore. They were two against me and then a third joined in, you, instead of taking my side," Frangoulis said according to his brother, who told the show the two siblings did not fight but simply argued.
After going home to rest, the brother said he drove with his wife to find Frangoulis in his shed. They could see through a window the young officer in the driver seat of his car, wearing sunglasses and with his elbow held out. They then realized he was dead with a knife in his chest.
But the mother says she had been told by police that fingerprint test results on the knife came back negative.
"There are no fingerprints belonging to my dead child or any other individual," Vlahou said.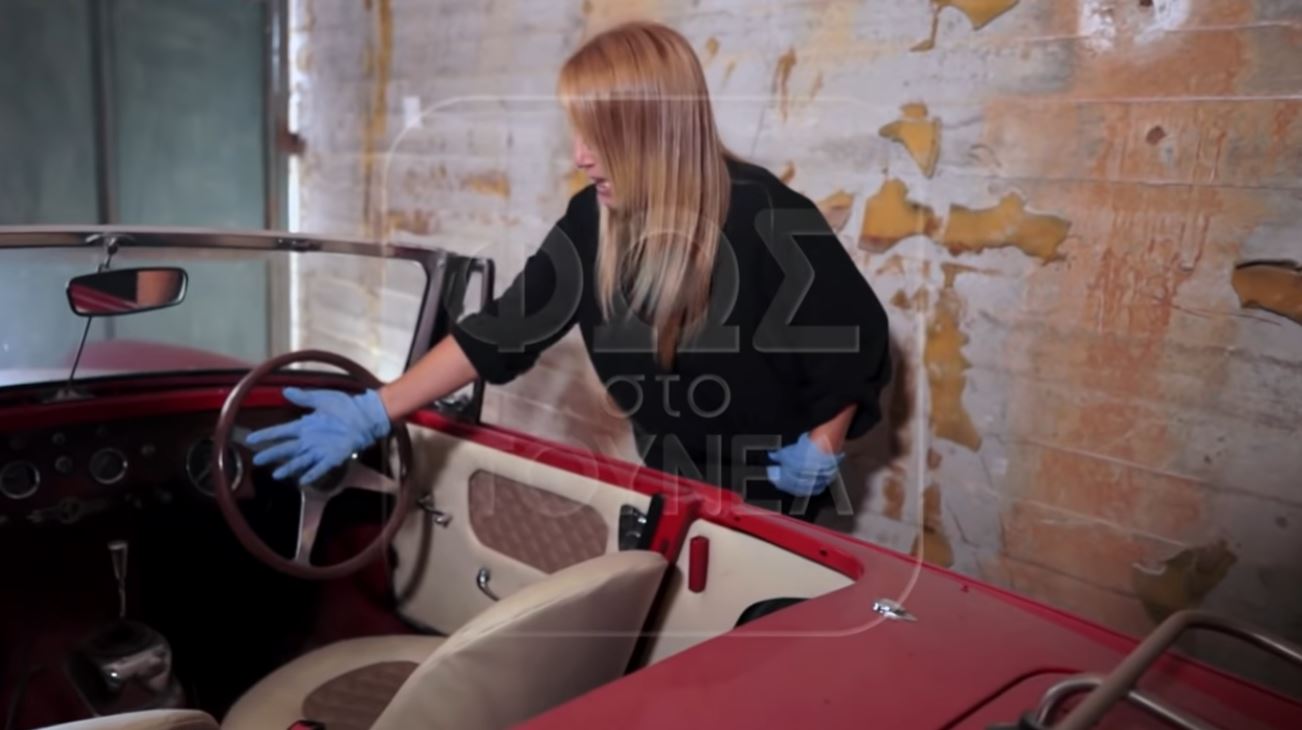 The mother, who says she keeps paying rent on her son's shed to maintain the car and scene intact, went on to show on camera several parts of the vehicle with marks still visible but nobody had bothered to dust for fingerprints.
"I asked police how is it possible for my son to have grabbed the knife with power and stabbed himself and yet his fingerprints are not on the knife?" she said.
"What can I tell you Ms Nectaria, I don't know" an officer replied according to Vlahou.
But experts on the show said it was unclear whether DNA tests had been carried out on the knife, criticizing Cypriot authorities of failing to cover the basics following the discovery of a body inside a vehicle.
An expert also spoke of "oddities" within the judicial system in the Republic of Cyprus, referring to a process whereby police investigators prepare a preliminary case file and wait for further instructions from the Legal department.
"What kind of a police report was included in the case file sent to the Legal Department?" an expert wondered on the TV show, while another guest pointed out it was unclear whether the case had been decided by the Cypriot attorney general.
The attorney general is expected to decide whether the report by police is sufficient and the case can be closed or if additional work may be needed.
"This is what his friends and classmates are asking, to shed light on the case," the TV presenter said.
According to a criminologist hired by the family, evidence in the case suggests premeditated crime, including the possibility that an unplanned attack might have taken place with a subsequent cover-up.