Cypriot antiquities officials seize two 18th century cannons after police pay visit to man's backyard in Limassol
Cypriot authorities in Limassol have gained possession of two Ottoman cannons, after officials rushed to the backyard of a residence where they caught the owner red handed digging up the big guns.
According to local media, police officers armed with a search warrant went on Monday to the residence of a 36-year-old man in Limassol, where he was seen supervising an earthmover as oxidized metal was being retrieved from the ground.
The incident took place in the afternoon around 4pm, with police saying officers had gone to the location after evaluating a tip that was received in another case. Knews has learned the search warrant was obtained by the drug squad.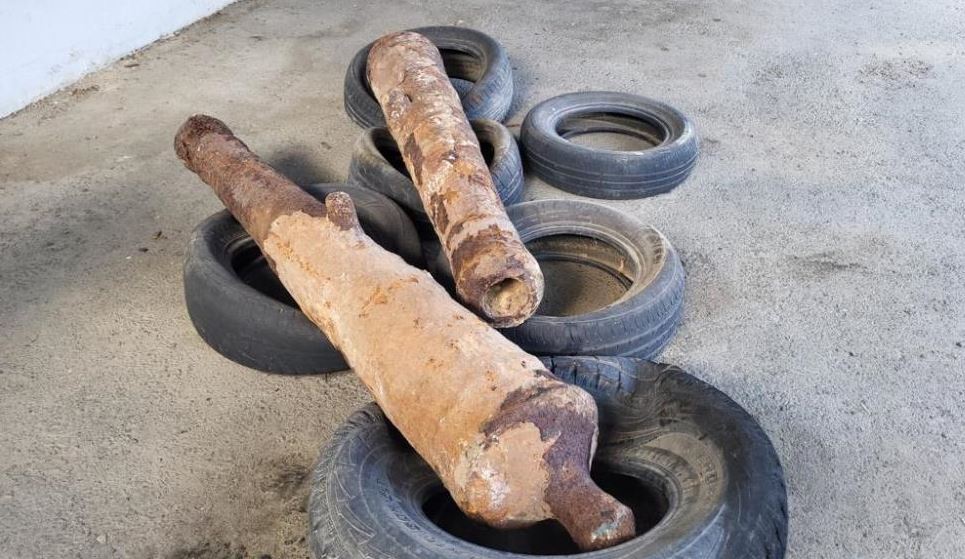 A person operating a bulldozer, who was not described as a suspect, was in the process of retrieving an oxidized cannon, police said, while a second similar object was later discovered in the same yard.
An antiquities officer who was called to the scene said the two cannons were chasers mounted in the front of ships, adding that such objects were frequently being discovered in shipwrecks.
The official did not say whether the big guns were Ottoman cannons but placed the objects in the 18th century, a time when Cyprus was under Ottoman rule.
Ottoman cannons have in the past been recovered off Cyprus, with state archeologists saying this did not always mean the ships belonged to the Ottoman Empire.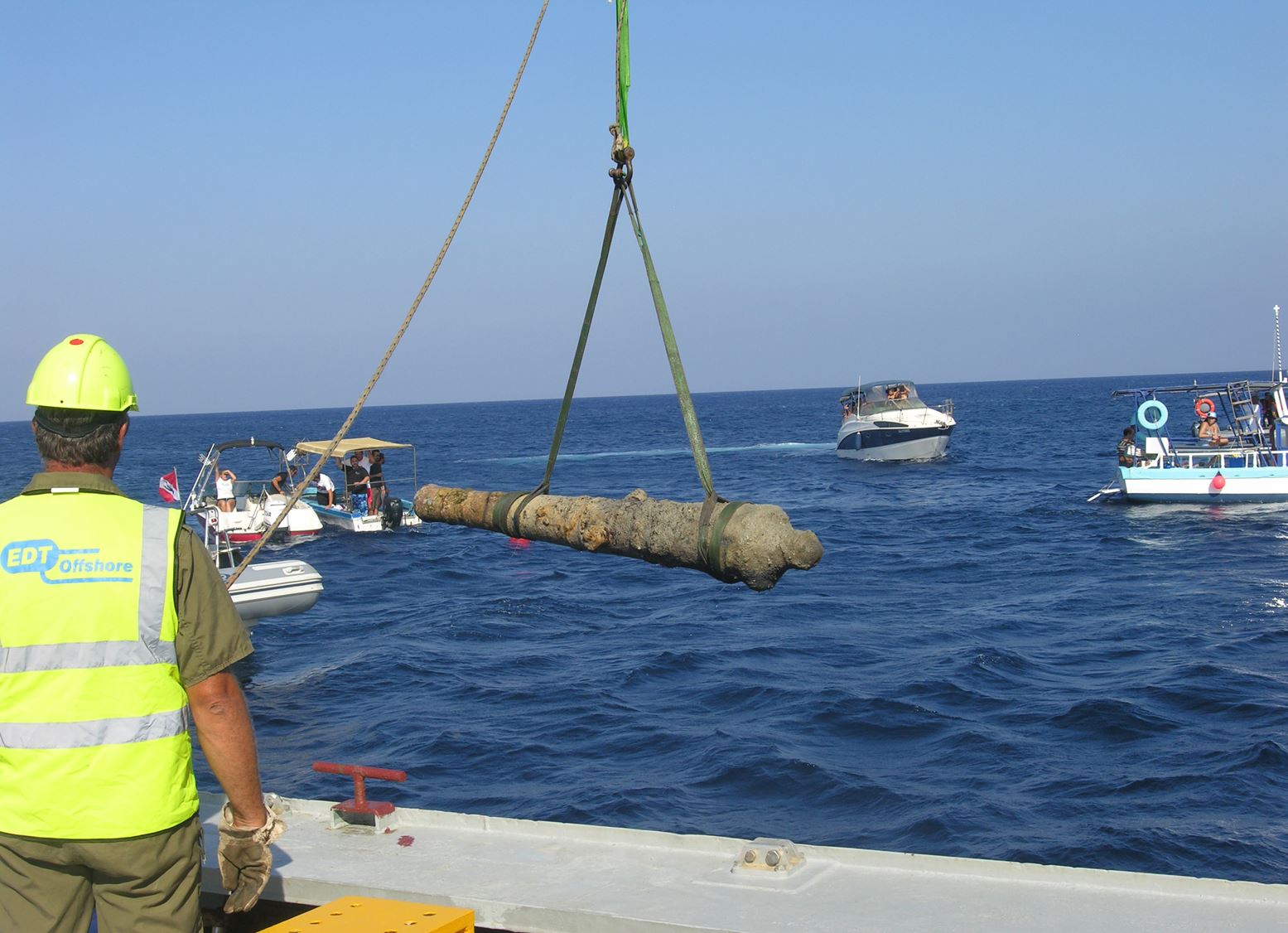 In 2014 an Ottoman-era cannon was recovered from an ancient shipwreck just two miles off Protaras, a popular spot among divers, prompting onlookers to cheer and state authorities to be alarmed over looting concerns.
Police this week did not say whether they were investigating stolen antiquities but an official report said the 36-year-old suspect was detained in connection with antiquities laws for excavating without a license and/or illegal possession.
The first time cannons were used on Ottoman ships was during the Siege of Constantinople in 1453, when city walls were targeted until they collapsed, marking the end of the Middle Ages. The city was later renamed Istanbul.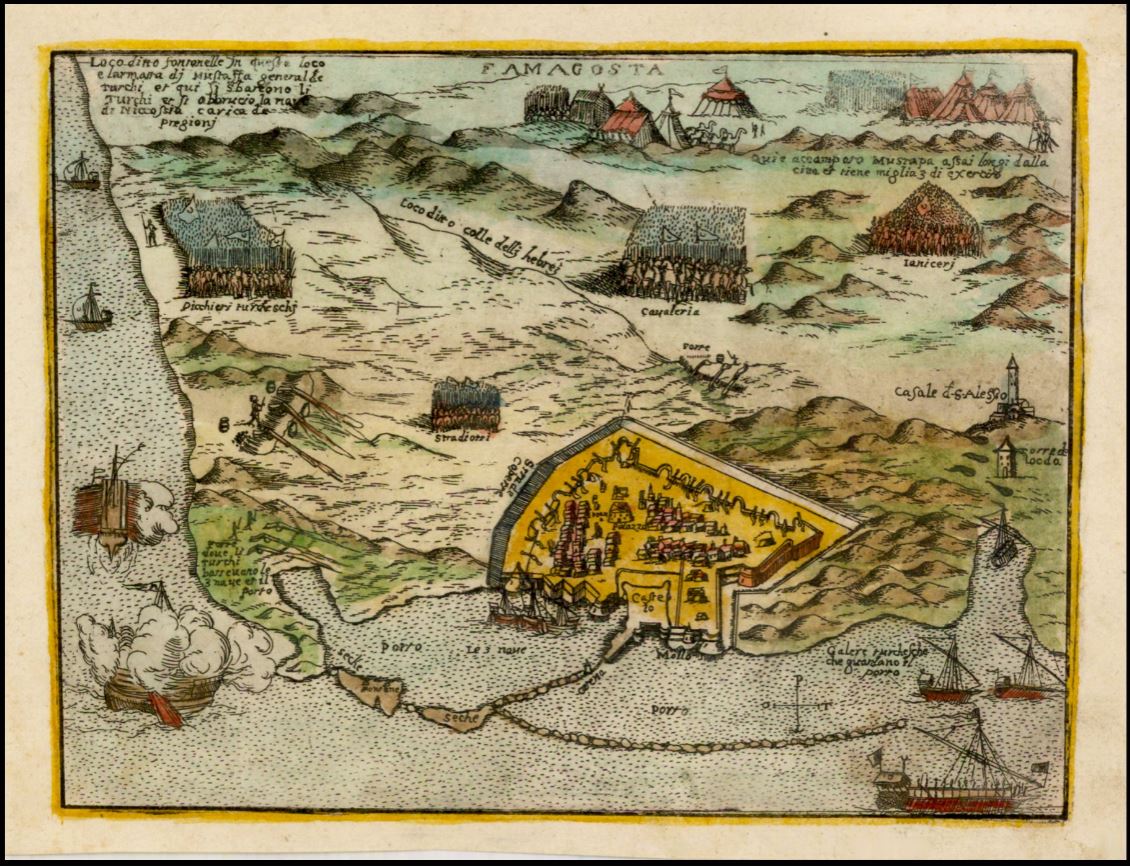 In 1571 the end of the Siege of Famagusta marked the Venetians' last stand on Cyprus after the Ottomans attacked the town from all directions, including a naval flotilla of ships. 
Wreck diving in Cyprus has been gaining in popularity amongs scuba enthusiasts over the years.