Photo courtesy www.archeaology.wiki
Two tombs from the 12th century BC with rare findings were excavated at the Kouklia-Marcello location, according to a statement from the Cyprus Department of Antiquities.
The excavation brought to light new finds, among them a double burial site dating to the early 12th century BC. It is a tomb that is usually found in the Aegean (mainly Crete) during the Late Bronze Age and is referred to in international literature as a pit cave.
A man, about 30 years old and a woman, about 25 years old, were buried there at the same time. Studying the human, animal and plant remains, as well as other findings, is expected to provide valuable new evidence for the 12th century BC, which was a period of crisis for the entire Eastern Mediterranean, the announcement adds.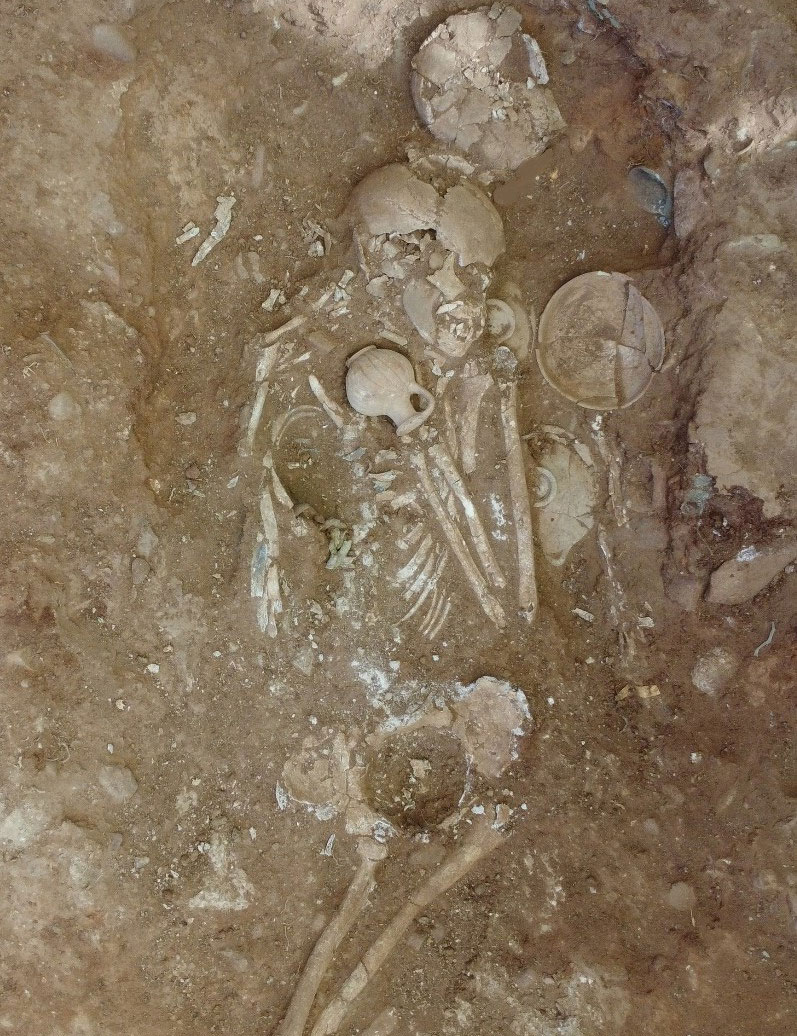 At a different area of the excavation, a pit came to light, where a dismembered horse was placed, probably during the Cypriot-Geometric period. This is an extremely rare find, which will provide new data for the study of the burial customs of the Cypriot-Geometric period, it is noted.
Kouklia is a village in the Paphos District, about 16 kilometers east of the city of Paphos. Because of its ancient religious significance and architecture, Kouklia was inscribed on the UNESCO World Heritage List.