Earthquake 4.3 Richter strikes under the sea off Lefka in the northern part of Cyprus Monday early morning
An earthquake struck off Lefka/Lefke in the northern part of Cyprus on Monday, measuring 4.3 on the Richter scale.
The earthquake struck in the early morning hours and had a sea depth of 44 kilometres according to the United States Geological Survey.
Turkish Cypriot media reported that the Lefke earthquake monitoring station picked up on the motion 141 kilometres out in the sea, roughly about 100 km from Polis in the south.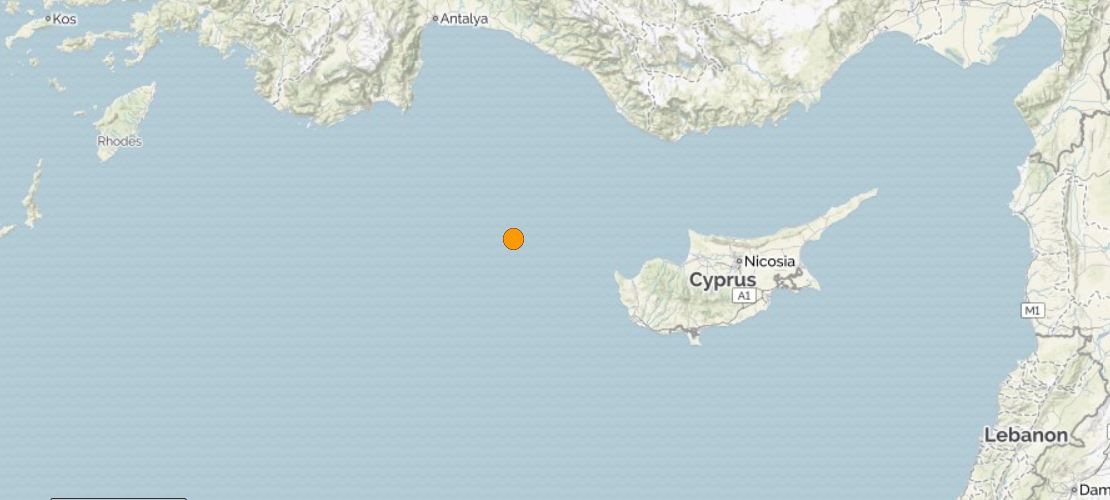 It was not immediately clear whether the motion has stopped completely, but no further motions were picked up and no notices were issued following the initial quake.
The earthquake is not believed to have had an impact on the water pipeline from Turkey to the north, as the project was designed to withstand local seismic activity of such scale.