After Papadakis was ousted over a breach in agreement, he and party chairman Sizopoulos are now accusing each other of illegal activity
After the dramatic ousting of MEP Demetris Papadakis from socialist party Edek on Monday, the party continued to shrink throughout the week with the resignation of ten party members by Friday.
A full-blown ruckus has been shaking the ground beneath Edek since Papadakis, a member of the European Parliament since 2014, was accused of breaching an agreement reached with the party upon his election as MEP on their ticket, whereby he would hand over 10 per cent of his monthly salary to Edek, something which Papadakis later failed to do.
Fanning the flames, Edek chairman Marinos Sizopoulos then accused Papadakis of trying to secure EU subsidies to fund a private profit-making business, which if true, would be illegal.
Edek also demanded that Papadakis give up his seat as MEP, which Papadakis refused.
In a further escalation of events Attorney Clerides then moved to order the chief of police to launch a probe into the allegation made by Sizopoulos.
On Friday, members of police went to the Edek offices in Nicosia to take Sizopoulos' statement.
Papadakis hit back unexpectedly later on Friday, with serious accusations against the party chairman
Though reports initially stated that he had refused to provide a statement, claiming that he had fully briefed European bodies who would deal with the matter, it later emerged that Sizopoulos had provided police with all evidence at his disposal.
Papadakis hit back unexpectedly later on Friday, with serious accusations against the party chairman. Speaking on a radio programme, Papadakis accused Sizopoulos of being using illegal means to retrieve the evidence he is using against him.
Papadakis claimed that he has reasonable suspicions that the evidence presented by Sizopoulos, first before the Edek disciplinary board which led to his expulsion, and was then handed over to the police, point to a criminal hand, as they involve "a breach of personal data, a violation of privacy."
In statements on Friday, Sizopoulos said that Edek will not discuss Papadakis' ousting any further, describing the matter as "a strictly political situation."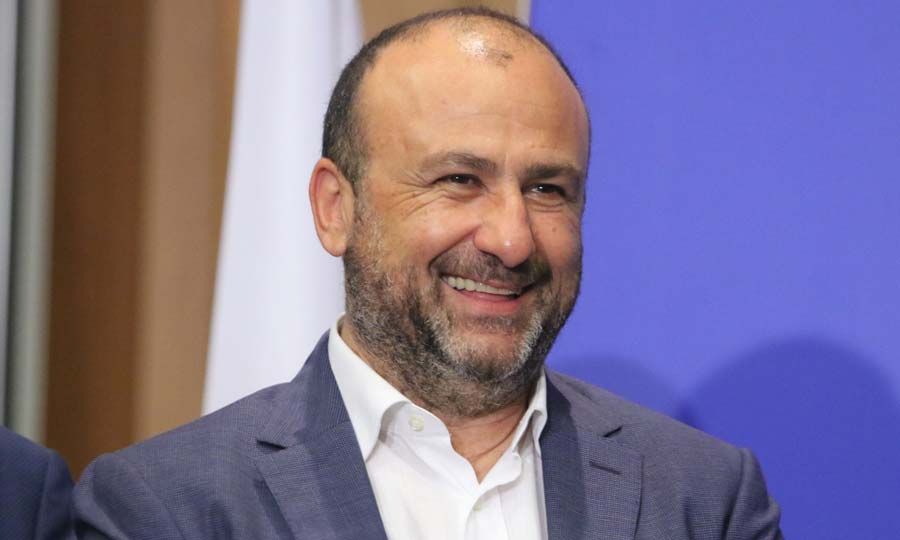 MEP Demetris Papadakis
Even so, the ruckus has brought knock-on effects for Edek, with the resignation of several party members in protest over the ousting of Papadakis.
On Tuesday, two members of Edek's Central Committee, George Taliadoros and George Savva, resigned in protest over Papadakis' expulsion.
A third high-ranking member, George Economides, followed suit on Thursday, stating that his resignation was "an act of protest and resistance against the party's prevailing sad state of play".
Economides, who is Papadakis' aide at the European Parliament in Brussels and member of Edek's Central Committee, said that Sizopoulos, rather than uniting the party, "
The party continued to shrink on Friday "divides and manipulates members leading the party into introversion and a culture of back-stabbing".
Friday saw seven more resignations, six of which were from Edek's youth wing, with the seventh being an additional member of the party's Central Committee, Nicos Stylianides.
In a statement that accompanied his resignation from the Committee, Stylianides said that "it is a decision in protest over all these sad and unacceptable events that happened before and after the EP elections, with the connivance of the leadership, which have unfortunately led the movement to an irreversible course of introversion and division."
Responding to the wave of resignations, Sizopoulos stated on Friday that they were "to be expected," as he said most of the resigned members were either close co-workers or relatives of Papadakis.