High Representative Josep Borrell in Cyprus to touch base with UN and Cypriot leaders
EU's foreign affairs chief visited Cyprus on Friday where he is meeting with leaders on both sides of the divided island as well as UNJ officials ahead of the latest attempt to revive peace negotiations.
High Representative Josep Borrell said the EU was "strongly committed" in supporting efforts for the resumption of Cyprus talks, during a meeting he had Friday morning with Elizabeth Spehar, the UN Secretary General's special envoy in Cyprus.
Borrell, who met Spehar at a UN compound within Nicosia's buffer zone, wrote on Twitter that he started his mission to Cyprus with a debrief by the UN.
"Started my mission to #Cyprus with debrief by @UN_CYPRUS. The UN work on the ground is essential for confidence building. Upcoming UN informal 5+1 talks provide an opportunity towards an urgently needed resumption of talks. The EU is strongly committed to support these efforts."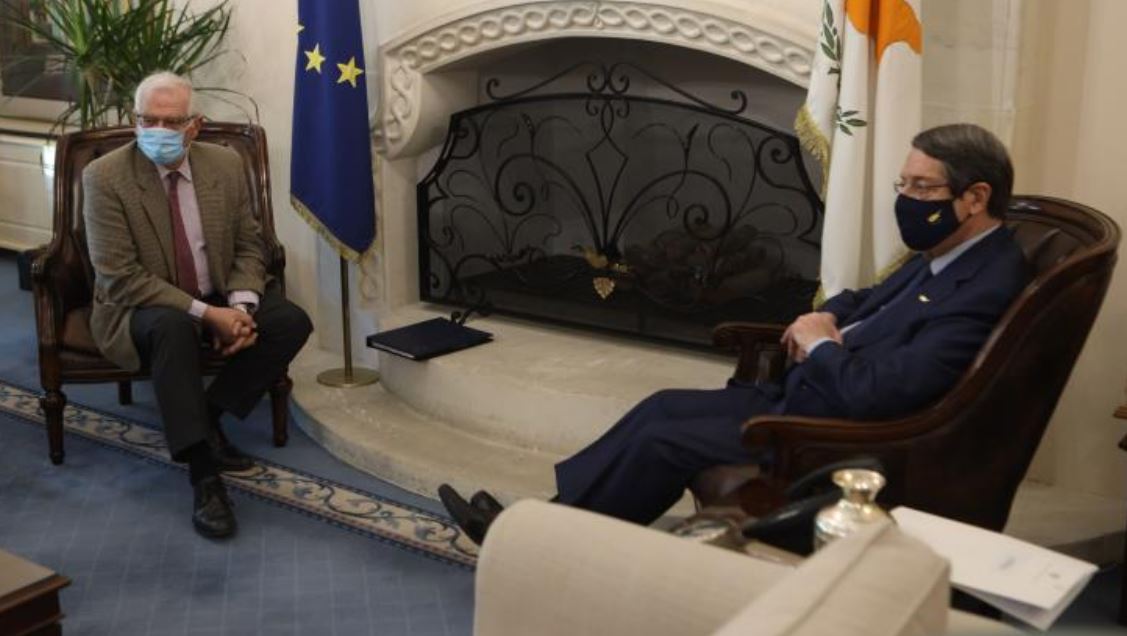 The EU official is also meeting with President Nicos Anastasiades at the Presidential Palace just before noon, while he is also expected to meet with Turkish Cypriot leader Ersin Tatar later in the afternoon.
In a recent interview with the Cyprus News Agency, Borrell said "the solution to the Cyprus issue cannot come from outside - the responsibility for finding a solution lies first and foremost with the Cypriots themselves." 
Started my mission to #Cyprus with debrief by @UN_CYPRUS. The UN work on the ground is essential for confidence building. Upcoming UN informal 5+1 talks provide an opportunity towards an urgently needed resumption of talks. The EU is strongly committed to support these efforts. pic.twitter.com/lAqwj2Na8D

— Josep Borrell Fontelles (@JosepBorrellF) March 5, 2021