Stena IceMax a drillship commissioned by Exxon Mobil to explore for natural gas in Cyprus waters has begun drilling. The target, named Delpine is sutuated in Block 10 of the exclusive economic zone of the island. The water depth at the drilling location is approximately 2000 meters. 
Delighted to welcome #US As. Secretary of State for Energy Resources Francis R. Fannon to #Cyprus. Great discussion on CY-US #energy cooperation, the #EastMed hydrocarbons potential and the strategic significance of US companies' activities in the Cypriot #EEZ. @EnergyAtState pic.twitter.com/yVGFWqWVOz

— Georgios Lakkotrypis (@GLakkotrypis) 16 November 2018
The announcement comes following a meeting in Nicosia between United States Assistant Secretary of State for Energy Resources Francis Fannon and Energy Minister Yiorgos Lakkotrypis.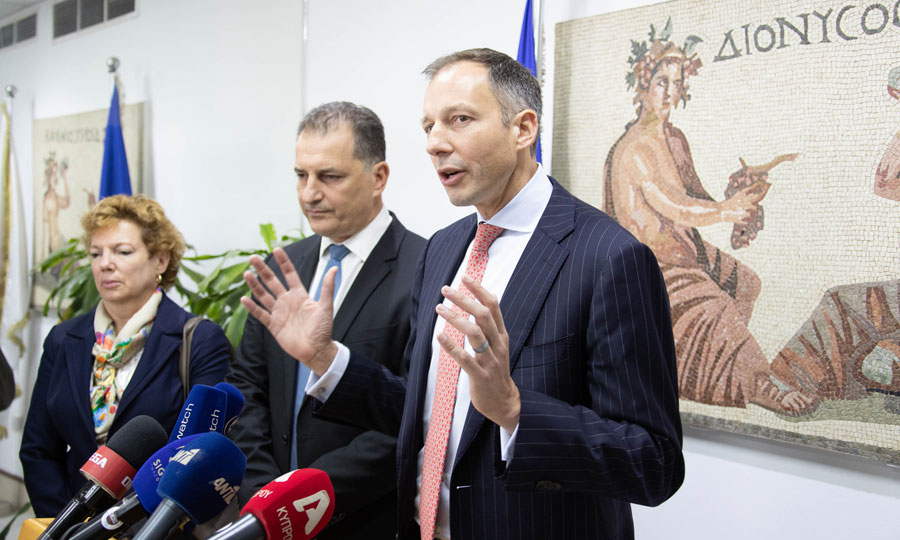 "We view energy as a catalyst for cooperation economic development and to benefit all the people in the region and Cyprus has a meaningful role to that end," Fannon said, adding "we are very excited about the developments ongoing in the region and the great promise."
"We also continue our long-standing position that we believe that resource wealth should be shared with all communities on the island equitably in the context of a comprehensive settlement," the US Official said.
After completing the current drilling operations which are expected to last until the end of the year, the drilling rig will move to the "Glaukos" or "Anthea" prospects, also located in Block 10.
The choice will depend, in part, on the findings of the first drilling.