GoFundMe page to help assaulted Manigault 'transfer' back to America following no progress in police investigation
The mother of basketball player Corey Manigault, who was brutally attacked outside a nightclub in Nicosia last month, says she is concerned about her son's safety and treatment in Cyprus, with reports saying plans were set in motion to get him back to the States.
According to US media, 23-year-old Manigault's family back home is raising money to transport the AEL power forward back to Maryland where he can continue his treatment in a safe environment.
Manigault was critically injured last month in a vicious attack outside a nightclub in downtown Nicosia, following an altercation inside the establishment where his girlfriend and a teammate were also injured.
After suffering a severe brain hemorrhage and spending a critical week in the Intensive Care Unit, Manigault was said to be in stable condition in the hospital and making a recovery with his mother by his bedside.
A GoFundMe page has also been set up by a childhood friend of Manigault's mother, who reportedly authorized the project to gather resources needed to transport her son "back to a safer environment."
'At this time it's a safety issue and we would like to be home where we know that we would be safe and we have the support that we need'
It was understood the family had concerns over language barriers in Cyprus that made it difficult for the basketball player to communicate with medical staff.
But lack of progress in the police investigation also appeared to be a factor in the decision.
"I am just really wanting to have Corey in a safe place where we don't have to worry about anything," Sothia Green told FOX5 this week, adding the release of the suspects in the case was a fear factor for her, as well as her son and his girlfriend.
A total of five male suspects were initially arrested in connection with the attack, which took place when the AEL player was out with friends and teammates to celebrate a game win.
All suspects released but investigation still ongoing
No charges have been filed after the release of all suspects, including a Greek Cypriot male who had been detained on attempted murder.
Police told Knews on Tuesday that there were no other arrests or developments in the case, but there was still an active investigation.
But Green says she doesn't know anything about the suspects who have been released, adding there was little information and details about the case.
"At this time it's a safety issue and we would like to be home where we know that we would be safe and we have the support that we need," Manigault's mother said.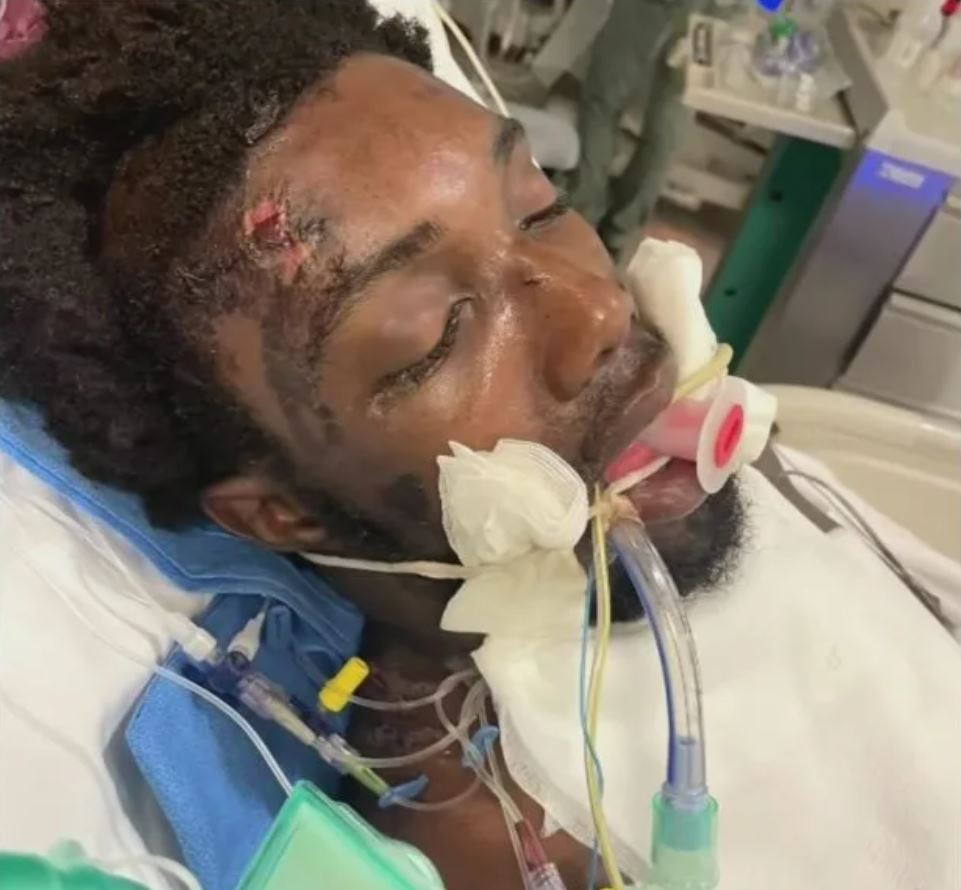 Selected video clips from inside the club on the night of the incident showed Manigault speaking with his girlfriend who appeared to be tipsy. At one time the basketball player, with his arm around his girlfriend, coaxed her into walking to a quieter place, with his female companion at one moment falling on the floor and a waiter calling security.
After moments of keeping an eye on Manigault and chatting with him, club bouncers then ganged up on the African American basketball player and pushed him to get out while he still had his girlfriend in his embrace. The two fell down as they were being kicked out, with a visibly tense Manigault managing to walk back in having an altercation with a number of men while another black male was also punched by a man who was being held back by a bouncer.
Manigault was later attacked outside the nightclub by rogue bouncers, causing him a serious head injury while the incident was also captured by security cameras.