Cyprus talks restart comes into view as divided island's leaders ready for New York but loose ends remain
UN special envoy Jane Holl Lute got both leaders of divided Cyprus to commit to the possibility of informal talks as early as next month, with local media on both sides noting the lack of an official statement from the global organization.
President Nicos Anastasiades and Turkish Cypriot leader Ersin Tatar met separately with Lute on Monday, in their respective offices on opposite sides in divided Nicosia, with reports saying both leaders told the UN envoy they would be ready to attend an informal meeting in New York.
According to Cypriot government spokesperson Kyriacos Koushos, Anastasiades had a productive meeting with Lute where they discussed the possibility of an upcoming "5+1 meeting" on the Cyprus Problem.
As early as late February or early March
The informal meeting between the two sides of the divided island, as well as guarantor powers Greece, Turkey, and Britain, with the UN also at the table as moderator, could take place in February according to media in the south, or between late February and early March according to media in the north.
Koushos said Anastasiades reiterated the Greek Cypriot side's commitment to attending the informal meeting on the basis of a previously agreed-upon solution model. The solution model previously discussed had been based on reuniting the island under a bizonal, bicommunal, federal system.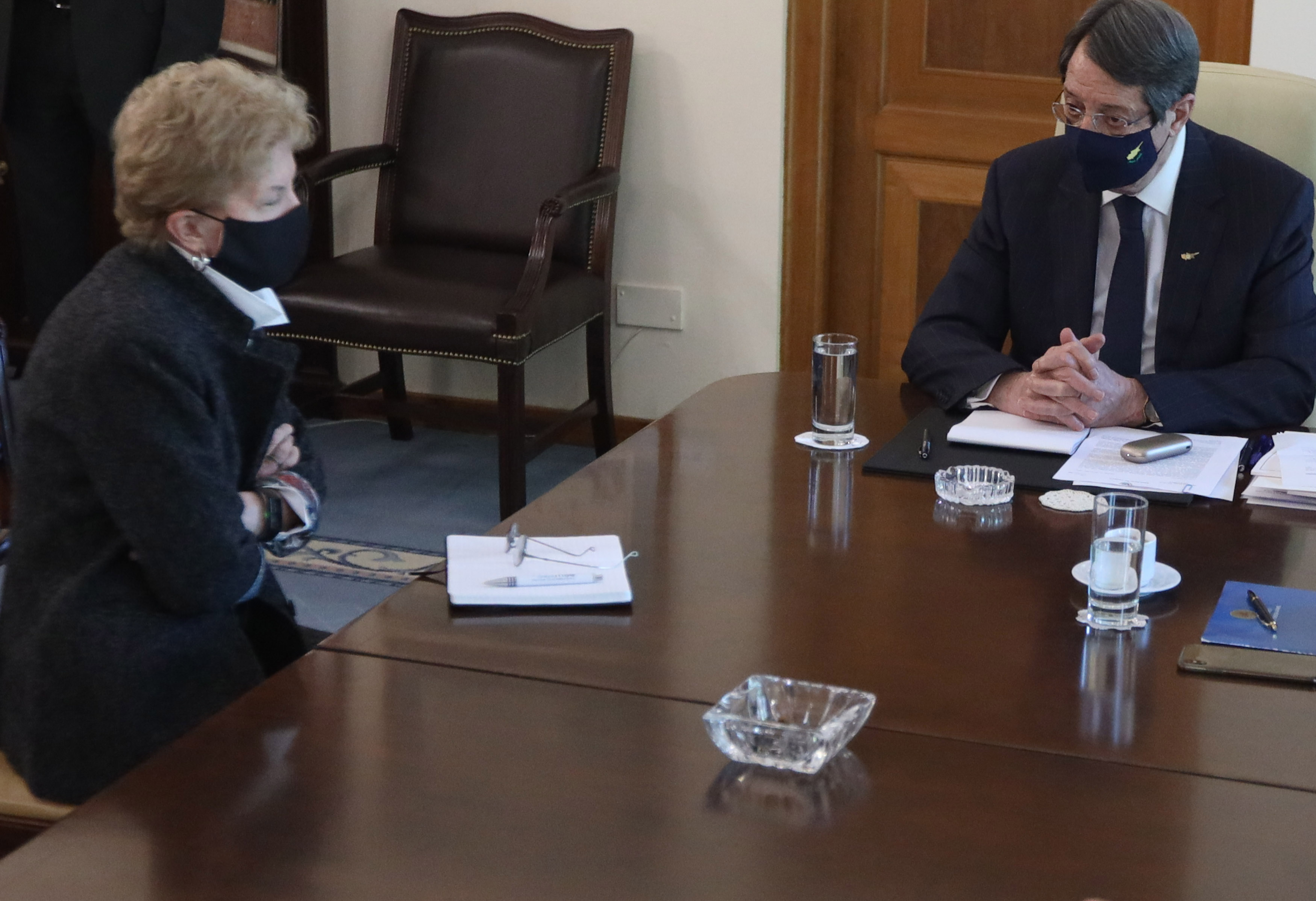 But reports in the north said the Turkish Cypriot leader discussed with Lute his view on an informal meeting, focusing on terms such as sovereign equality and equal status between the two sides.
"I am very pleased from the meeting because at the end of the day, I feel our position and arguments are starting to be accepted," Tatar said according to local media.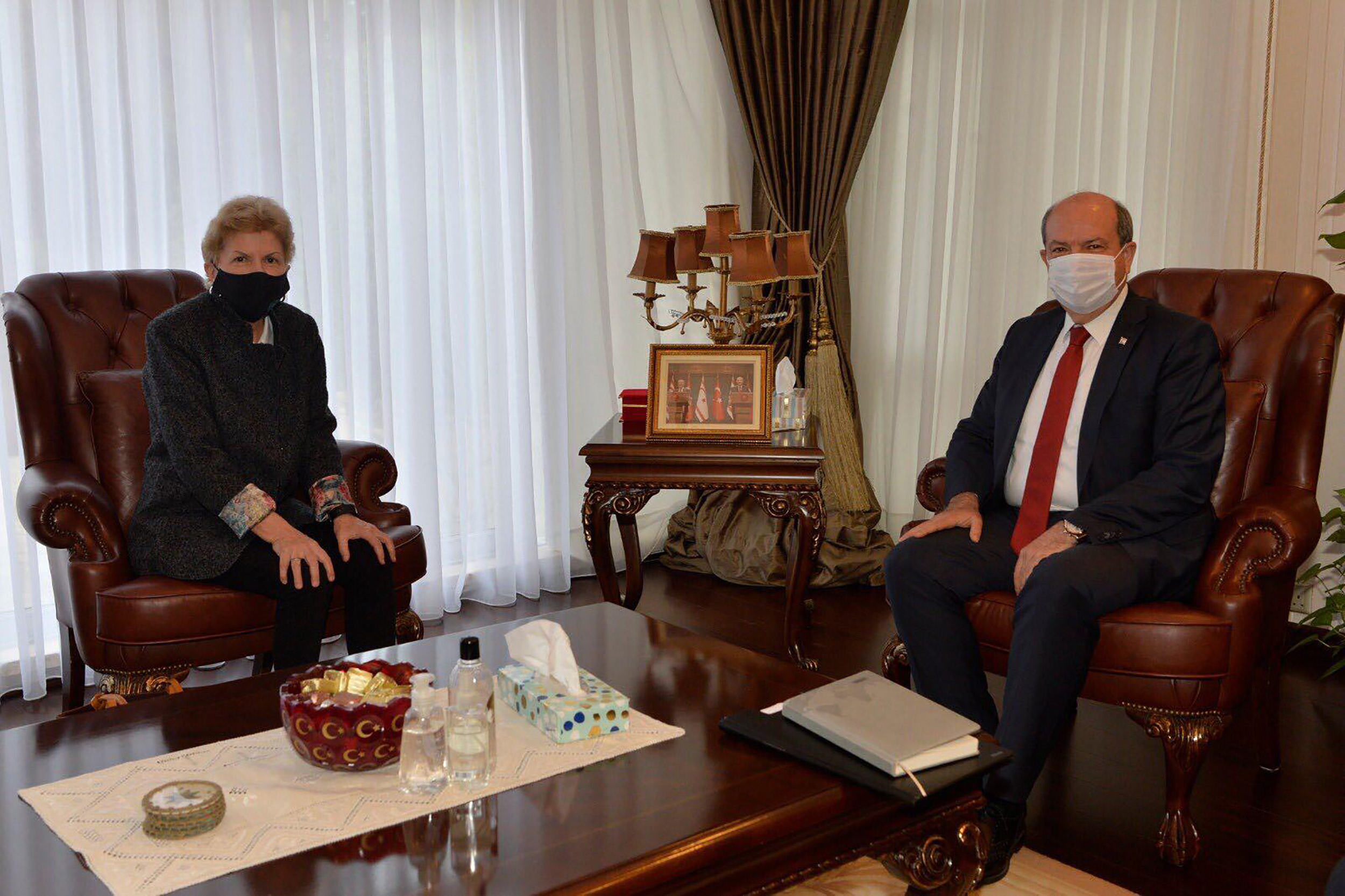 The UN mission in Cyprus had neither issued a statement nor posted a message on Twitter by Monday evening regarding Lute's visit. The UN envoy is expected to check with Athens, Ankara, and London before recommending an informal meeting take place in New York.
On the political front, parties in the south have been urging caution about a meeting if the Republic of Cyprus would not be represented at the table in an explicit way, while Turkish Cypriot parties in the north call for the two communities to sit at the table as equals.
The UN envoy is expected to check again with Athens, Ankara, and London before recommending an informal meeting take place in New York
Both leaders will brief political parties on their respective sides later this week, with Greek Cypriot media saying Anastasiades has called a National Council meeting on Thursday while Tatar will see political leaders on Friday.
UN Secretary-General Antonio Guterres tasked Lute with sounding out all sides to gauge possible outcomes before committing to a 5+1 informal meeting on the decades-long problem.
Guterres has reportedly said he would be willing to hold an informal meeting but not if there were early signs that talks would collapse. The UNSG had cautioned the two sides back in 2017 that they could get his attention only if both were serious in moving things forward.
The two sides on the divided island have been engaged in UN-led peace talks since 1968.