In an interview with Anadolu Agency ahead of his visit to Turkey Greek Foreign Minister Giorgos Katrougalos asked "how can one exclude Turkey from an area in which it has a coastline of several kilometers".
According to Anadolu, Katrougalos ruled out the exclusion of Turkey in energy related issues in the Eastern Mediterranean.
Referring to the Cyprus problem, the Greek FM said "we want the negotiations to begin. But they should be negotiations that have a chance of reaching an agreement, and not just for the sake of negotiating. We are committed to this because we want a solution for the Cyprus issue".
Katrougalos was in Nicosia yesterday where he announced that he is going to Turkey to discuss a new framework for the island's Treaty of Guarantees, a thorny issue that prevented an agreement in the previous round of negotiations.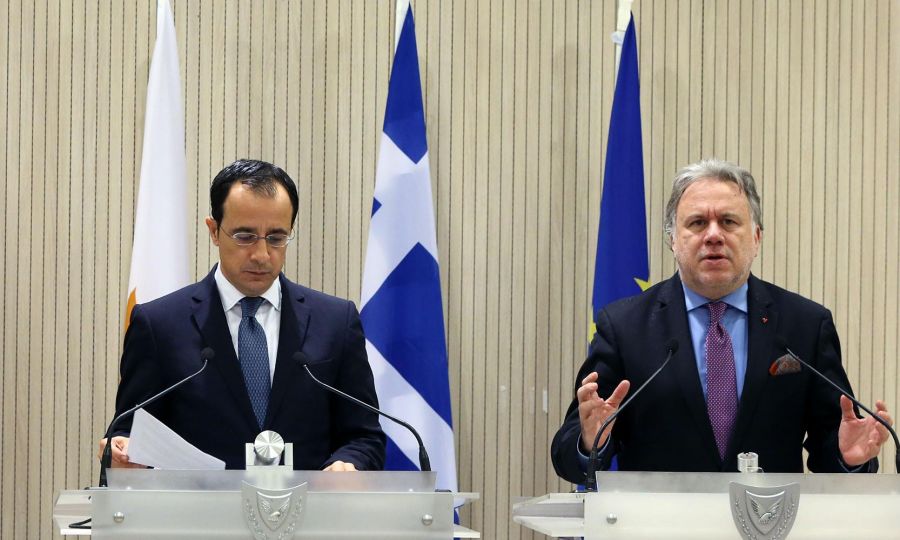 Speaking on the EEZ dispute between Greece and Turkey the Greek FM said, "regarding the Aegean, it is true that we want both sides to de-escalate the tension that has been built in the recent period". He also called for, along with his Turkish counterpart, to work closely to build confidence and "to begin serious discussions on issues such as the delimitation of our continental shelf".
"We on both sides must confirm our commitment to de-escalate the tension. I am sure that this will happen, and I am sure about the sincerity of our discussions," the Minister said.