Cypriot MPs cite environmental concerns as government seeks to tap into millennials and generation X-ers
Cypriot parliament failed this week to pass crucial tourism legislation that would regulate low-cost lodging, but concerns about encroaching on the environment also ended up blocking a bill on the newest trend of glamorous camping.
Members of the House raised concerns on Thursday over the environmental impact of tourism development in Akamas and Troodos forests, with a bill's failure to pass also blocking the streamlining of incentives for glamping, a form of luxury camping in nature in need of regulation.
The vote was neck and neck after only 40 members cast their ballot on Thursday, with 19 in favor, 19 against, and two abstentions, while a large number of representatives did not attend the assembly.
The government has been trying to legislate tough criteria for campsite owners who wish to cater to tourists seeking a glamping experience, often associated with higher expectations
Reports said government-sponsored legislation aimed at upgrading the island's tourism product and introducing effort to promote luxury camping sites were blocked by left party AKEL and the Greens and another representative from center DIKO, all of whom cited environmental concerns during the debate on the House floor.
AKEL MP Costas Costa spoke about posts he had seen on social media that were advertising private plots in Akamas' Natura 2000 areas, while Green MP Charalambos Theopemptou said any construction in non urban locations would be am "invasion."
But Deputy tourism minister Savvas Perdios recently told a House commerce committee that the bill was drafted following public consultations, arguing there was no intention to harm the environment while the goal would be to "bring tourism closer to local communities."
Perdios, who is a strong advocate of the glamping bill, said the proposed legislation was following the latest global trends about young people being attracted to a new product, referring to glamping where Millennials and Generation X-ers can enjoy nature without roughing it.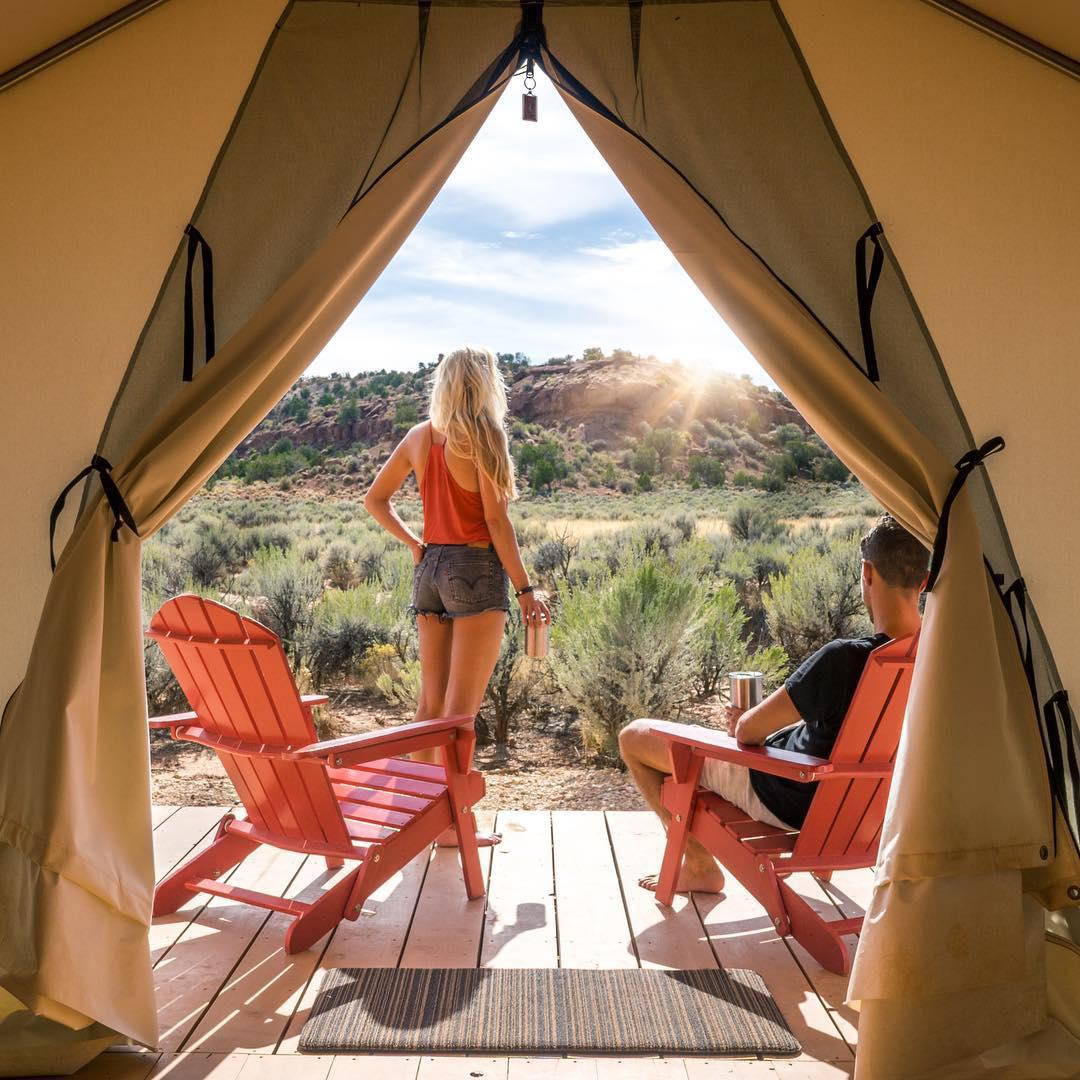 The law would have streamlined incentives for developing the glamping sector, essentially laying down site rules for comfortable luxury cottages by modifying existing accommodation regulations for hotels, hostels, and other tourism accommodations.
Perdios has been calling for regulations to distinguish the new product from traditional camping, as glamping sites would be specifically required by law to meet specific criteria similar to hotels such as air conditioning, butler and laundry services, technology specifications, but also isolation and privacy.
Critics have pointed out it would be difficult for local or small businesses to meet specific criteria, while the House committee has called for different requirements to apply at different levels, such as making distinctions between high and low budget sites with glamping strictly at the top.