Locals with police escort clear out camping trailers near Baths of Aphrodite under cover of darkness
About 30 camper trailers were removed from an Akamas camping site in the dead of night, following a decision by local authorities that say they want to restore law and order.
According to local media, an operation to remove abandoned trailers was underway in the early morning hours at a camping site near the Baths of Aphrodite site attraction, on the western side of Chrysochou Bay.
Reports said crews removed the campers from the area using tow trucks, targeting empty trailers while leaving behind about five which had occupants inside at the time of the operation.
'It was done at 4am so that most owners would not have enough time to get back to their property'
According to Kathimerini Cyprus, trailer park residents were given advanced notices by the local council of Neo Chorio village, warning people that any trailer left in the area beyond September 15 would be subject to removal at owner's cost.
But trailer owners cried foul, saying the local council had no legal basis to issue the warning.
The president of the Cyprus Camping Association, Angelos Tsakris, told local reporters that abandoned trailers could be removed in accordance with the law.
"But these trailers are not abandoned," he said.
Tsakris said trailer owners left notes with contact phone numbers in case anyone needed to get in touch with them.
Knews understands no court order had been issued for the removal of camping trailers, while Tsakris criticized the fact that the operation took place in the early morning hours.
"It was done at 4am so that most owners would not have enough time to get back to their property," Tsakris said.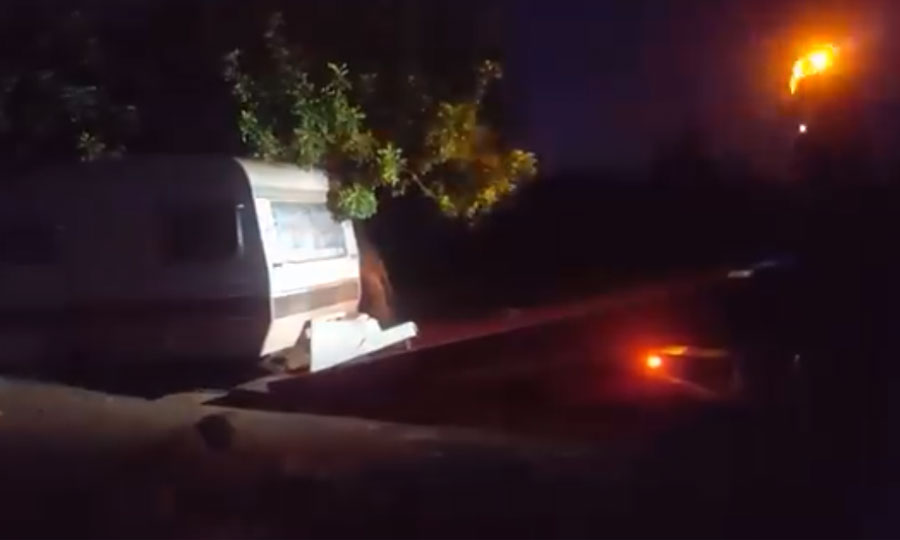 But local community leader Andreas Christodoulou Machimos says the operation took place legally, adding that the law provided that "any unauthorized trailers and other makeshift structures" were liable to be removed from the Baths of Aphrodite.
The local community leader told Kathimerini last week that the site had gained a reputation with a third world image, arguing that trailer park changed the overall image of the national park in the area.
Machimos made headlines last year when he described a road stretch in the area as "guillotine" while also criticizing the for failing to include a 2km road in upcoming public works projects.
His comments were made following the temporary closure of a tarnished road stretch in Paphos, where a Russian couple was killed. Critics said a measure taken to shut down the road was "unnecessary," while Machimos called on the government to work on improving safety by making public narrow or dirt roads in the area accessible to all types of vehicles.