Cyprus' Nicos Anastasiades spreads message of hope after getting jabbed with second dose
President Nicos Anastasiades received his second dose of the Pfizer/BioNTech vaccine against the coronavirus, sending out a message of gratitude to frontline medics and hope that things would go back to normal as more people get vaccinated.
Anastasiades, who got his first of two shots of the vaccine three weeks ago, in late December, went back to Nicosia's Latchia Health Centre on Monday where he received the second dose.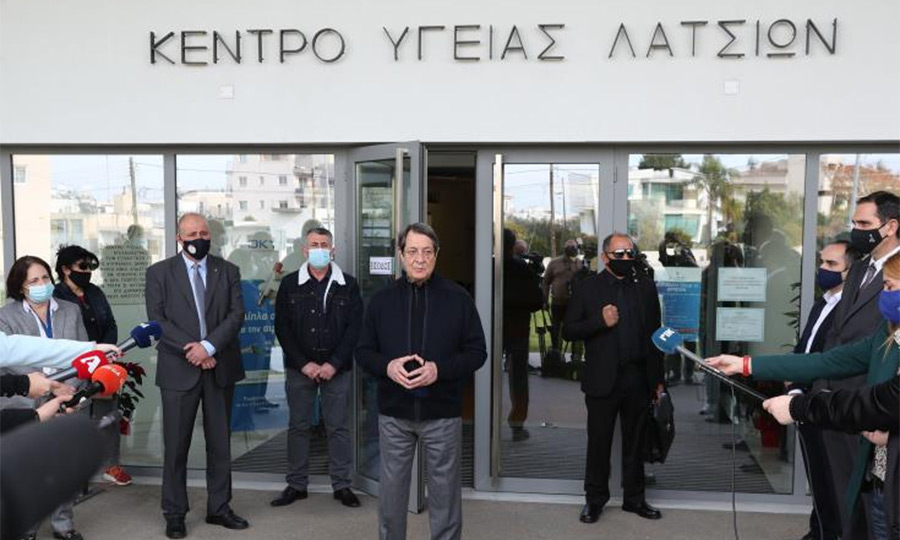 The president, who has been a strong advocate for the early rollout of vaccinations against COVID-19, said he wished to "send a message of patience, endurance, but also hope," as he exited the facility.
"After getting the second dose of the vaccine, I would like to thank once again above all the front line heroes, in every sense of the word, and express my deepest gratitude to them and health professionals and everyone else who, despite all the things we see with a poor track record on hospitalizations, stand firm and have made it possible for our country to be considered among those successfully managing this," Anastasiades said.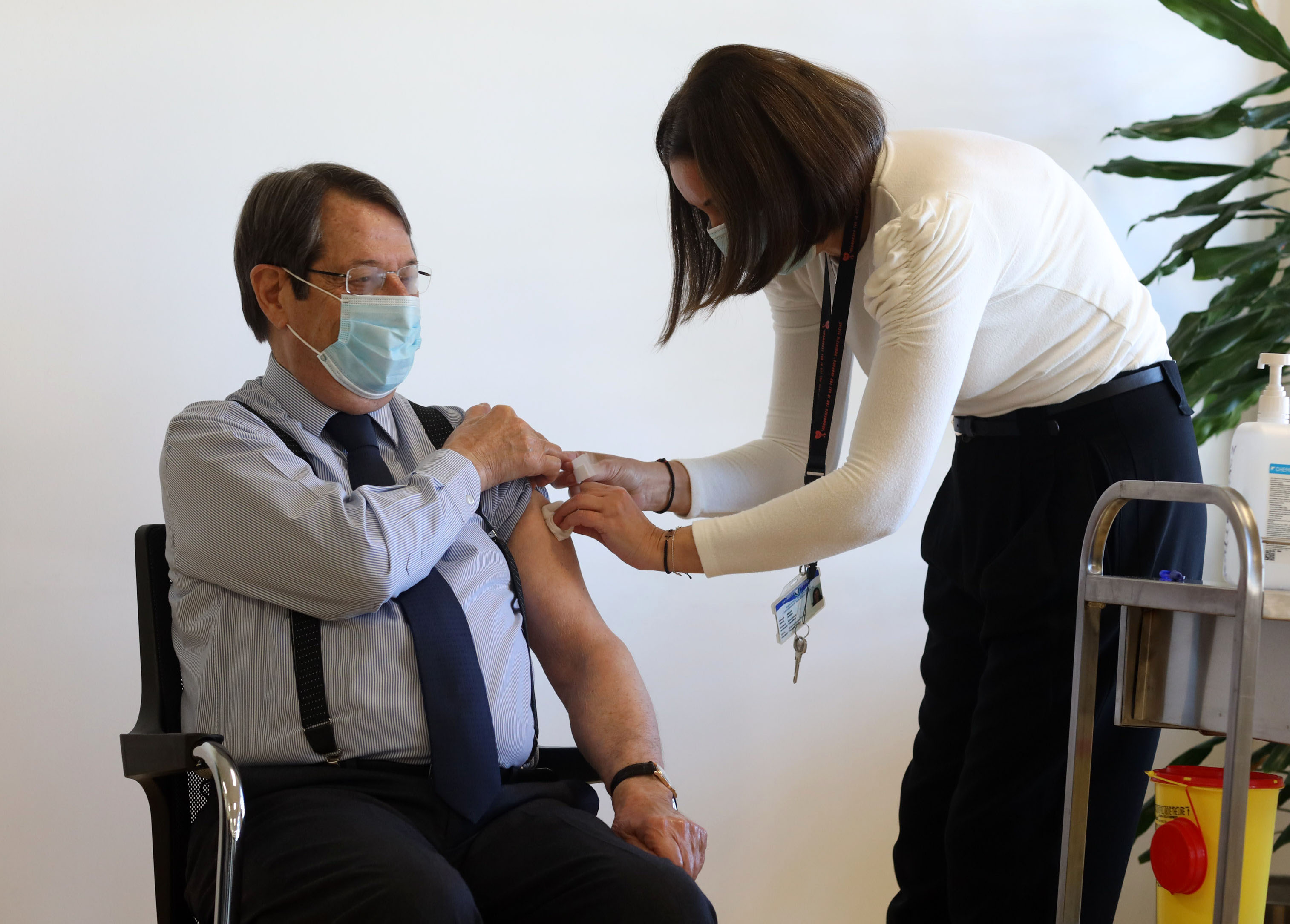 The President also said the government was expecting that a bigger number of vaccines would "give impetus to our taking action sooner towards immunity of the largest possible segment of the population, so that we can have again moments of being human."
Asked by a reporter to comment on getting the second dose, Anastasiades said it was "totally painless," according to a presidential statement issued later.