Source: Announcements
In Europe at the moment, solidarity is unprecedented. Commissioner Stella Kyriakides, after talking to the Ministers of Health in the Member States and Moldova, who are receiving new waves of refugees on a daily basis including children with injuries or children with diseases such as cancer, coordinated the immediate provision of medical care to most in cooperation with Commissioner for Crisis and Humanitarian Aid Janes Lenarcic.
Today, the Commissioner visited the front line hospital Regional Hospital in Rzeszów where she saw up close with the Minister of Health of Poland Adam Niedzielski, the current situation.  She then went to the refugee reception center in Korczowa, on the border with Ukraine. "It is shocking to see families breaking up, being evicted from their homes because of an irrational and illegal war, without knowing what dawns on them tomorrow," said Commissioner Kyriakides. "It is also moving to see the extraordinary solidarity shown by the Polish people, who are opening their homes to support and welcome the Ukrainians who are coming here."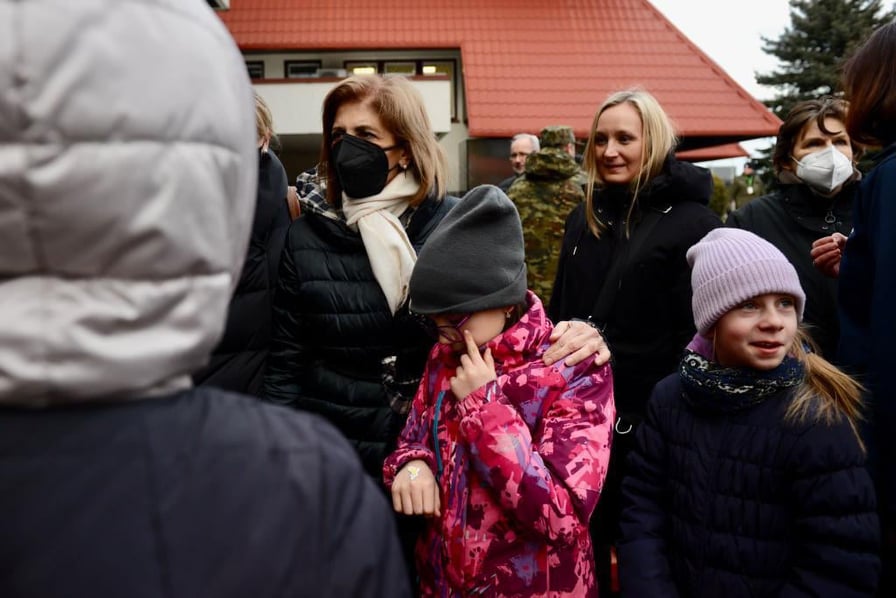 "Europe is here, standing by Poland and the Ukrainian people," she said.
"We will do everything possible to help and ensure the continued treatment of the sick, especially those who have been wounded by the barbaric war in Russia. But also those who suffer from cancer, or other diseases. We have set up a European system for the safe and immediate transfer of patients to European hospitals in order to reduce the pressure in Polish hospitals that are constantly accepting new refugees in need of medical care.
- 10,000 hospital beds are available in various EU Member States and we will ensure that patients and injured people get to them as soon as possible.
On 3 March, the Commissioner for Health and Food Safety had a telephone conversation with the Polish Minister of Health, who called for immediate assistance, in particular in securing and facilitating the transfer of patients to other European countries with hospital facilities. In particular, many children with serious health conditions had to be transported as soon as possible for appropriate pediatric treatment and care.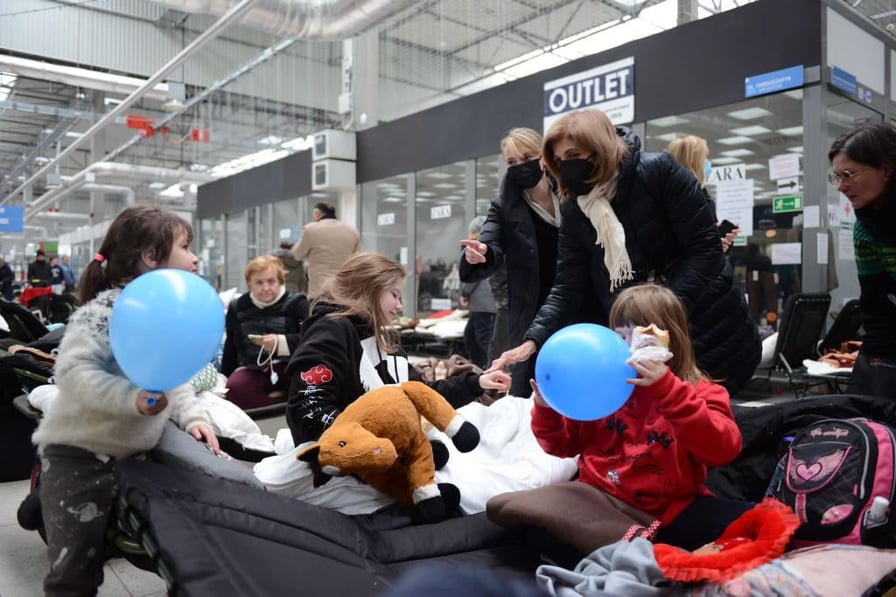 The European Union's Early Warning and Response System (EWRS) was immediately mobilized through the European Center for Disease Prevention and Control as well as other relevant EU agencies which developed an emergency procedure for the medical evacuation of displaced persons from Ukraine in need of treatment and care.
The system allows the relocation of patients in real-time and operates 24 hours a day, 7 days a week. This includes adequate funding and financial support for patients.