Nicosia Judge finds Marios Hadjixenofondos guilty of manslaughter in Strovolos double murder
The last of four defendants in the Strovolos double murder trial, the only one who did not admit to any crimes, was found guilty of manslaughter on Wednesday by a criminal court in Nicosia.
Presiding Judge Harris Poyiadjis found the defendant, Marios Hadjixenofondos, guilty on two counts of manslaughter in the murders of 60-year-old Yiorgos Hadjigeorgiou and his 59-year-old wife Dina Sergiou, whose bodies were found in their home brutally stabbed to death multiple times on 18 April 2018.
The judge, who said he took into consideration Shams' involvement in the case, stated that she stood firm during an exhaustive cross-examination
Hadjixenofondos was also found guilty of robbery, conspiracy to commit a felony, kidnapping, nighttime burglary, and possession of instruments of crime.
The defendant had previously been cleared of premeditated murder charges, while Loizos Tzionis and his half-brother Lefteris Solomou have also been convicted and sentenced in the case.
Tzionis, who initially denied killing the couple, was convicted and sentenced to two consecutive life sentences on premeditated murder. He had confessed during a major upset in the trial when Solomou burst into tears upon hearing his own six-year sentence on burglary charges only.
Sara Shams, Tzionis' former girlfriend and co-defendant who later turned prosecution witness, was also handed down a four year sentence after pleading guilty to conspiracy to commit burglary.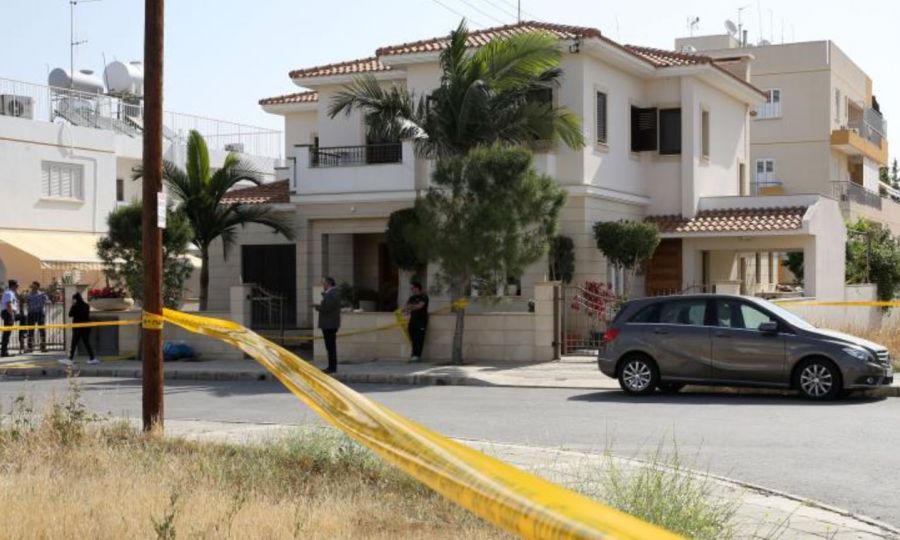 Judge Poyiadjis said he found Shams' testimony to be truthful, despite her previous two testimonies having been found to be false. He said Shams gave an account of what took place the night of the murders, adding that the testimony gave full details of the events as well as the dynamics in the relationships of the defendants.
The judge also rejected arguments from the defence who accused Shams of providing testimony against others, including Hadjixenofondos, after being prepped by prosecutors who were promising a plea bargain.
Poyiadjis, who said he took into consideration Shams' involvement in the case, stated in his ruling that she stood firm during an exhaustive cross-examination.
Shams had a relationship with Tzionis, whom she described as abusive and overbearing. The court appeared sympathetic to the young woman's story, who had a clean record and was "ready to move on" according to her lawyer. Last year her attorney hinted at a motion with the Supreme Court to reduce the length her sentence.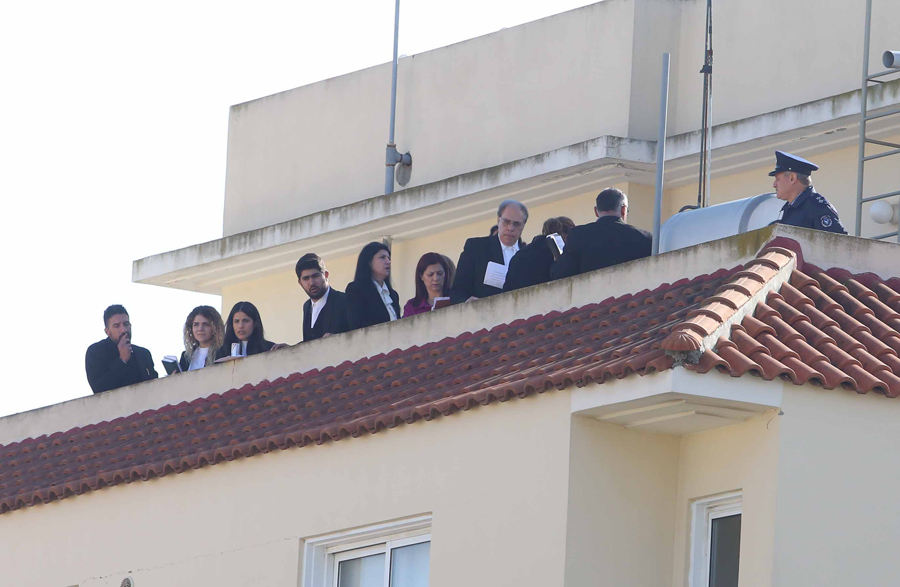 The sentencing of Hadjixenofondos has been set for February 11, which would bring a long and protracted criminal trial to a close.
The case was criticized from the very beginning due to multiple autopsies being conducted, while no exact time of death or DNA samples matching the murders to any of the defendants were ever presented in court.
Prosecutors relied on statements made by the suspects, with Tzionis being the main suspect pointed out by all of his co-defendants as the killer.
Tzionis initially maintained he had been framed and admitted only the burglary charges, saying the house was open and they had inside help.
But during the trial he had changed his plea twice and was peppered with tough questions during cross-examination. He also had disagreements with his defence attorney, who was caught off guard and walked away when Tzionis shocked the court by admitting "Okay, I admit the charges, I did it all."