Shemaine Bushnell Kyriakides
Tomorrow is Thanksgiving Day.  The biggest holiday in the US, and possibly the busiest when it comes to air travel.
Every year millions of people take to the road and the skies to return home to their families and celebrate with a Thanksgiving feast.  It's a grand celebration of sorts that is synonymous with turkey and all the fixings that come with it, such as mashed potatoes, gravy, cranberry sauce and even yams.
According to history, the very first Thanksgiving was celebrated in 1621, when pilgrims who left Plymouth, England the year before and had settled in the area around Massachusetts, invited a group of Native Americans to join them in a celebratory feast.  But it was President Roosevelt who signed a bill into law in 1941 officially making the fourth Thursday in November the national holiday of Thanksgiving Day.
A time-honored tradition at the White House is the pardoning of turkeys by the sitting US president. Ronald Reagan was the first US president to pardon his turkey and had it sent to a farm or petting zoo.  Of course, US President Joe Biden did not disappoint when he welcomed 'Peanut Butter' and 'Jelly', who were probably selected based on their "temperament, appearance, and, I suspect, vaccination status," Biden said. 
He also had time to promote his booster plan in the form of a pun, "Yes, instead of getting basted, these two turkeys are getting boosted."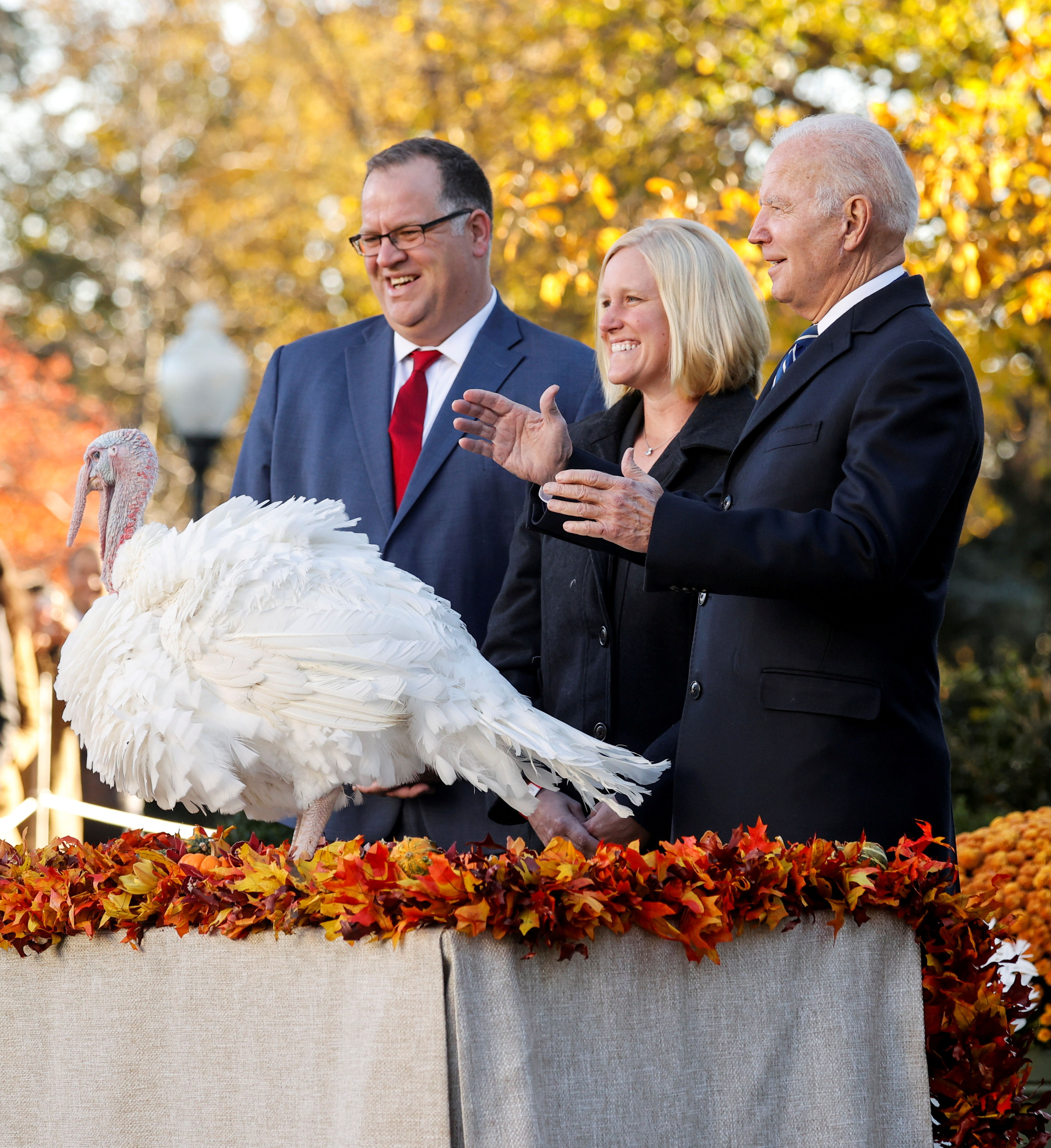 The day after Thanksgiving is also known as the start of the Christmas shopping season, or shall we say Black Friday, when people rush into stores or shop online to take advantage of major discounts.
But however which way you decide to celebrate your Thanksgiving in whatever corner of the world, here's wishing you a Happy Thanksgiving, full of food, fun and family.  Gobble, gobble!!