Protesters demonstrate outside Presidential Palace against Safe Pass, things turn ugly elsewhere in Nicosia
Five people have been arrested with police looking for more suspects and at least ten persons of interest in connection with a protest Sunday evening outside the Presidential Palace as well as an attack on the building of a local media group.
Thousands of protesters gathered outside the Presidential Palace on Sunday late afternoon where they demonstrated in favor of freedom and against pandemic measures, vaccinations, and corruption.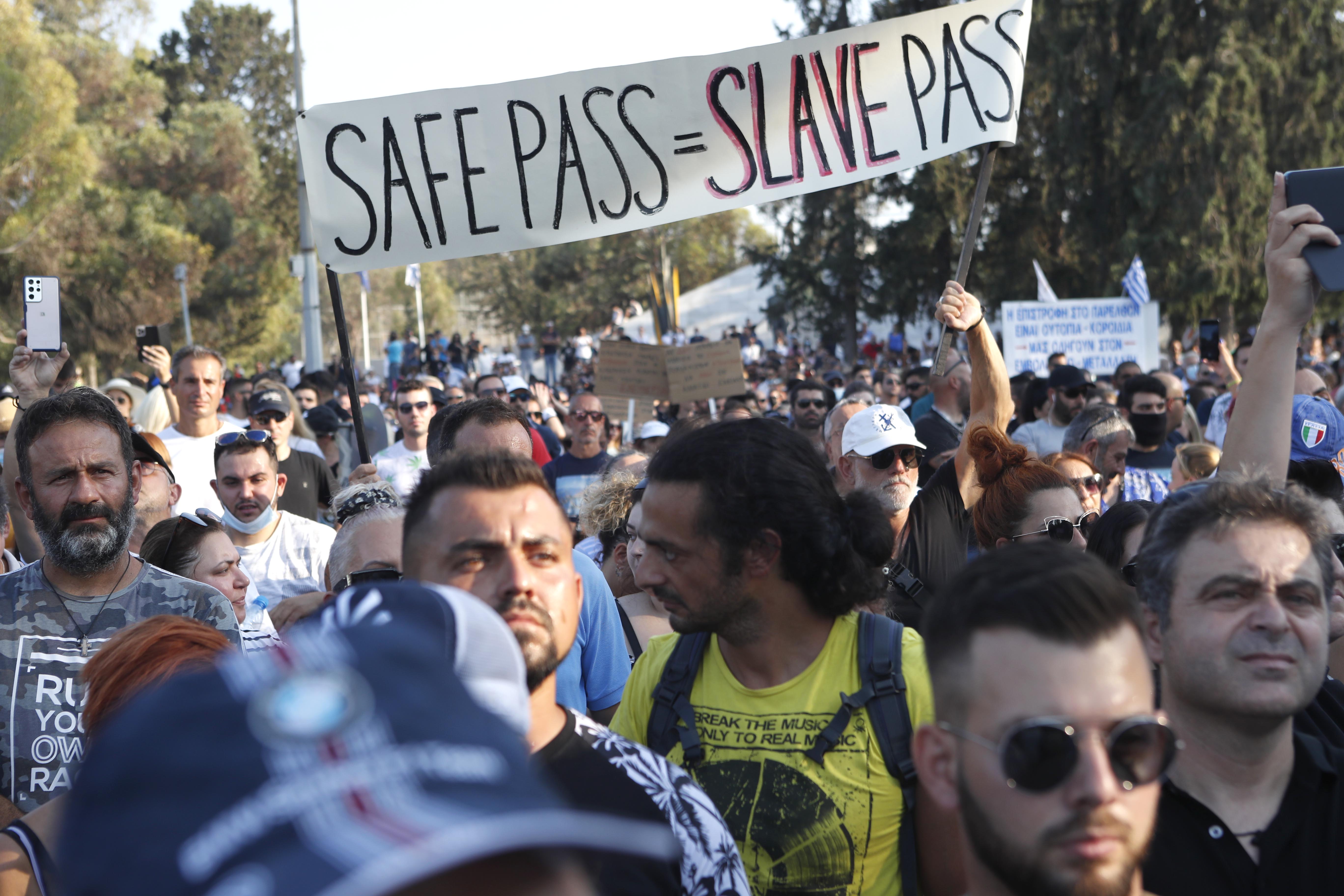 While local media said the massive protest was conducted peacefully, there were additional reports about dozens of people who later showed up outside DIAS media group in west Nicosia.
During a live primetime program, a SigmaTV news anchor told the audience that the building was under attack as information was being relayed to his earpiece live from the control room, with reports saying attackers used fireworks and broke glass while also setting a number of vehicles on fire.
"If the police can hear this, please do something," he said.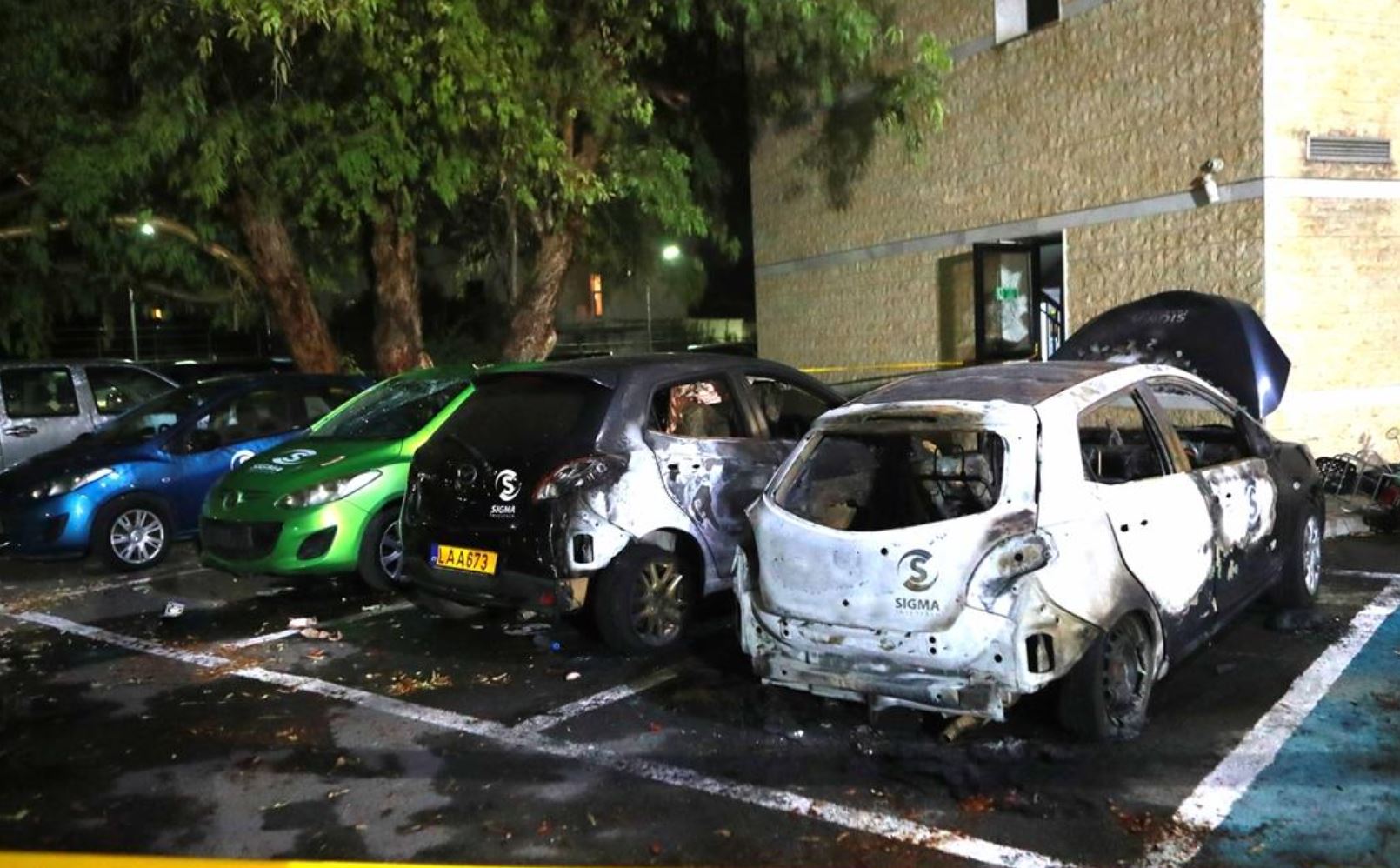 Reports also said a number of angry protesters made it back to the Presidential Palace later, while police said a dozen officers were injured during the two incidents.
Injuries of four officers were said to have been somewhat more serious than others, while state radio on Monday morning said one officer was struck in the stomach by a firecracker.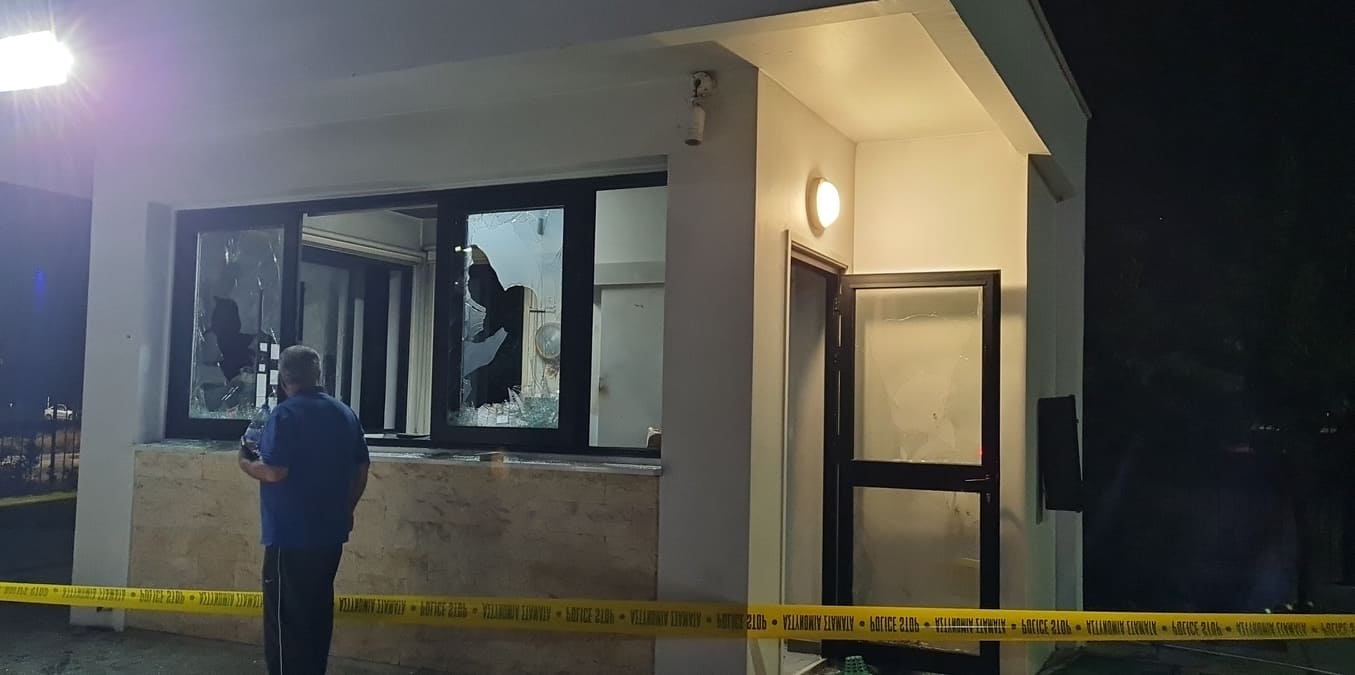 Five people have been arrested but police did not clarify whether the arrests were made in connection with the large demonstration or the violent incidents either outside the Presidential Palace or at the media group building.
Law enforcement authorities are also looking for ten unidentified persons of interest in connection with the DIAS incident. Their photos were released by police Monday early morning.