Senator Bob Menendez of New Jersey is facing corruption charges, accused of secretly aiding Egypt's authoritarian government and using his political influence to protect a friend in exchange for cash and gold bars. This indictment, the second in eight years against the senator, alleges that he mixed his responsibilities to advance U.S. interests with personal interests involving wealthy businessmen. Menendez has been compelled to step down from his position as chairman of the Senate Foreign Relations Committee, but he has stated that he will not resign from Congress despite calls for his resignation.
The charges against Menendez involve accusations of interfering in criminal investigations, attempts to benefit Egypt despite human rights concerns, and alleged misuse of foreign affairs influence for personal gain. Authorities found over $100,000 worth of gold bars and $480,000 in cash hidden in Menendez's home. Despite mounting pressure to resign, Menendez remains defiant, claiming that prosecutors have misrepresented his work. This case has significant implications for Menendez's political career as he faces reelection in a closely divided Senate.
The charges also involve Menendez's wife and three New Jersey businessmen who allegedly provided money, gold, and a luxury car in exchange for official favors. Menendez's trial on previous charges ended with a deadlocked jury, and he has maintained his innocence throughout. These new allegations add to the political controversy surrounding his career.
In August of this year, Senator Menendez made a notable visit to Cyprus. During his visit, he received the prestigious honor of honorary citizenship from the Mayor of Paphos. Additionally, he actively participated in the World Diaspora conference and enjoyed a memorable dinner engagement with former President Nicos Anastasiades.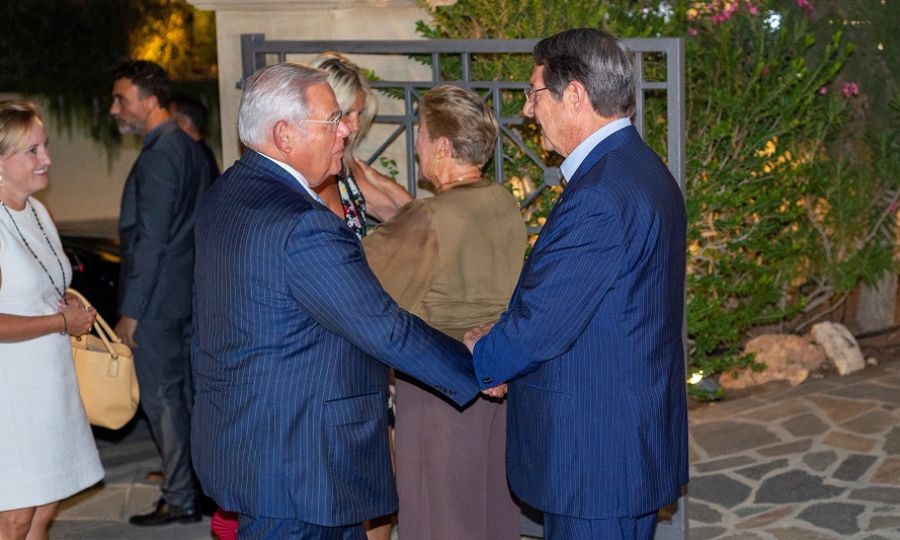 [Information from AP news]