Cypriot government stays laser focused on hospitalizations, monitoring beds by the hour, ready with contingency plans
Health Minister Michalis Hadjipantela says the government is ready to deal with various contingencies, adding the situation in Cyprus is manageable and not different from other countries that are also seeing a huge rise in cases.
Hadjipantela toured Paphos General Hospital on Sunday where he wished Happy New Year to doctors, nurses and staff, while also pledging support and praising their efforts over the last two years.
"They make us feel proud of the outcome they have achieved and may they continue their work with such zeal," the minister said.
'At the moment the situation is manageable and we are monitoring this several times every day, not just every 24 hours but even by the hour'
But the visit was far from paying a social call as a big question among health officials remained whether hospitalizations would suddenly go up after New Year celebrations, with some local experts predicting they could skyrocket even further.
Official data in the Republic of Cyprus pointed to a sharp increase in daily coronavirus detections during a very busy holiday season, with New Year's Eve on Friday registering 5048, while Saturday and Sunday figures reached 2332 and 3538 confirmed cases respectively.
Surge in Cyprus not different from other countries
"What goes on in Cyprus is nothing different from what is taking place in other countries around the world," Hadjipantela said.
But the minister went on to point out that hospitalizations were a crucial indicator.
"The important thing is with the cases is to monitor hospital admissions, and this is why I am here and I will also visit Limassol General Hospital shortly to check on hospitalizations there as well," Hadjipantela added.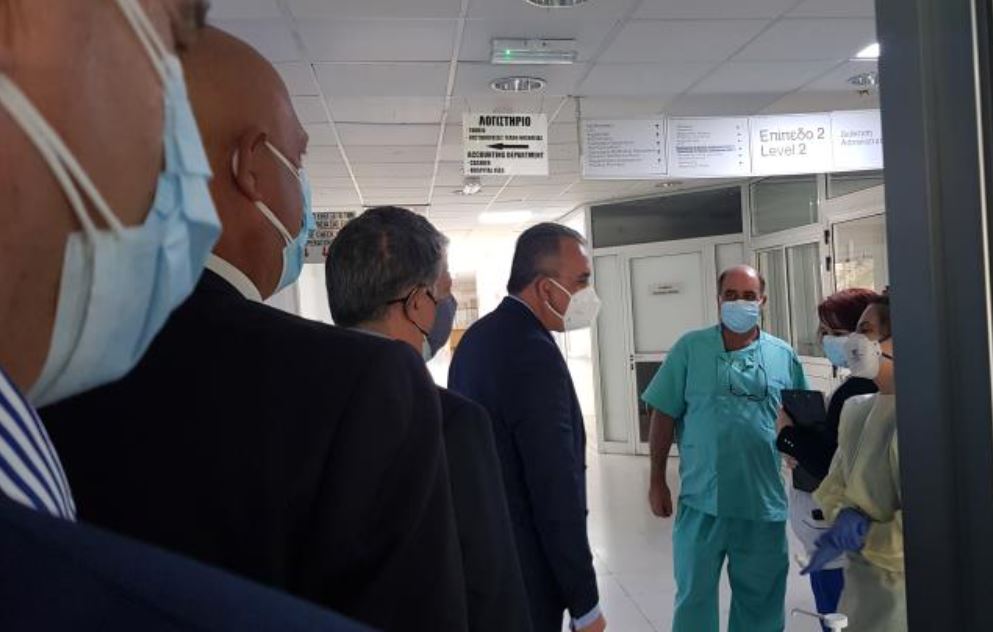 According to the Cyprus News Agency, during his visit at Limassol General the minister said that indeed some figures were showing the Omicron variant as less severe but "we must continue to be cautious and remain vigilant as there is no room for complacency by the authorities and the public."
More hospital beds for non-covid incidents

Reports said health officials have seen evidence that the need for hospitalization would not go up due to Omicron compared to the older Delta mutation but at the same time they have not discounted the possibility that in absolute numbers a higher infection rate with the new variant could still land more people in Cypriot hospitals.
"At the moment the situation is manageable and we are monitoring this several times every day, not just every 24 hours but even by the hour," the minister said on Sunday, adding the health ministry in cooperation with State Health Services Organization "have a plan A, and a plan B and a plan C."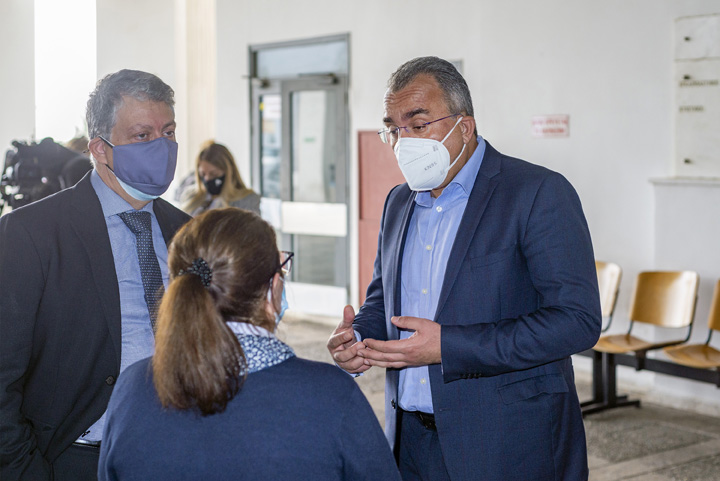 As of Sunday, 203 patients were admitted in state hospitals according to health ministry data, while the positivity rate stood at 3.87%. Experts fear that ICU's could be overwhelmed if cases skyrocket this week after New Year festivites.
The minister is expected to visit Larnaca General on Monday where a discussion is scheduled to take place to address the possibility of adding beds in intensive care units for non-covid incidents in state hospitals.