NGO cries foul over militaristic operation, government says transfer of hundreds of refugees to better manage pandemic
An army convoy in Cyprus transported hundreds of asylum seekers from Pournara camp to a deportation facility this week, with the government saying the transfer took place amid fears of coronavirus spread in the overcrowded facility.
Dozens of Steyr military vehicles arrived Tuesday morning at Pournara migrant camp where close to 600 asylum seekers were picked up and transferred under police escort to Larnaca's largely-unused welcoming center in Limnes, adjacent to Menoyia detention facility where deportation proceedings for rejected applicants can also take place.
Migrant advocate group KISA, a local NGO at odds with the interior ministry, criticized the move suggesting the asylum seekers were being transported to an unfamiliar place with unknown destination.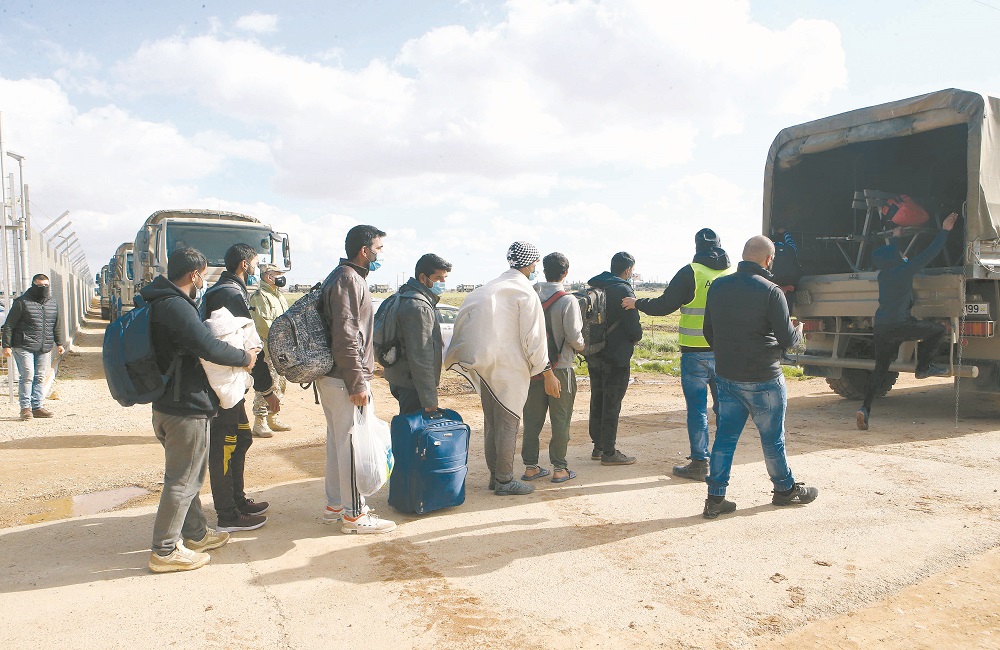 "The secrecy under which the operation was organized and carried out, among other things, spread panic amongst refugees, who did not have positive images and experiences in their lives from armies and military operations for obvious reasons," KISA wrote on Facebook.
But Health Minister Michalis Hadjipantela said he had teamed up with his colleague Interior Minister Nikos Nouris to discuss conditions in the overcrowded Pournara camp, where dozens of confirmed cases had been taken for quarantine to the state-run Eden Resort rehabilitation center in Tersefanou.
While contact tracing and management of close contacts is a task assigned to a special unit within the health ministry, Kathimerini Cyprus reported that the interior ministry took over the procedure at Pournara.
Health ministry spokesperson Constantinos Athanasiou told Kathimerini that the unit went to Pournara with the intention of testing all residents at the camp "but the interior ministry took over the coordination of separating cases from the rest of the population."
The government suggested the transfer came following reports that close contacts could not be isolated properly due to lack of space, with Nouris telling state radio on Wednesday morning that the government never tried to hide overcrowding problems at Pournara.
But reports that Limnes is situated in Menoyia next to a detention facility sparked fears that many applicants could be deported through an expedited procedure.
Nouris argues there is a legal basis for immigration authorities to deport asylum seekers without delay if their cases are rejected during a preliminary review under an expedited procedure aimed at establishing bona fide applicants.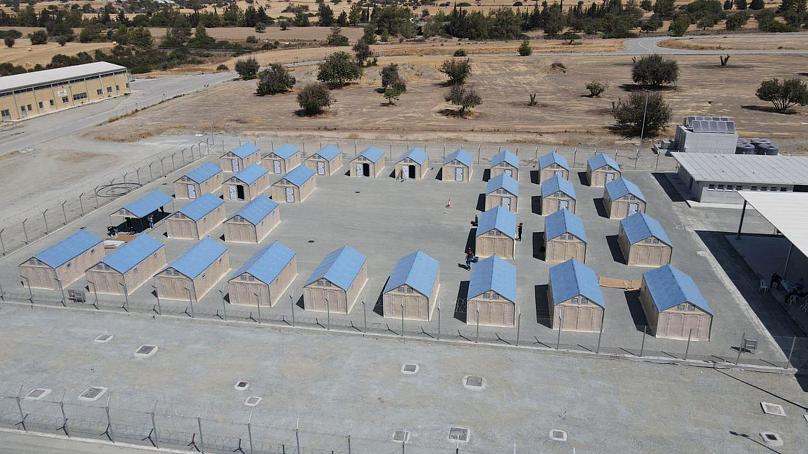 While the camp in rural Nicosia was meant to house only a few hundred asylum seekers at any given moment for just a few days until registration could take place, over 2000 people have been living there.
One man from Sierra Leone told cameras as he was boarding a Steyr to go to Limnes that he had been at the camp since mid-October and wanted to be released outside where he could find a job.
NGO in Cyprus cries foul over militaristic operation, government says transfer of refugees to new facility to better manage pandemic